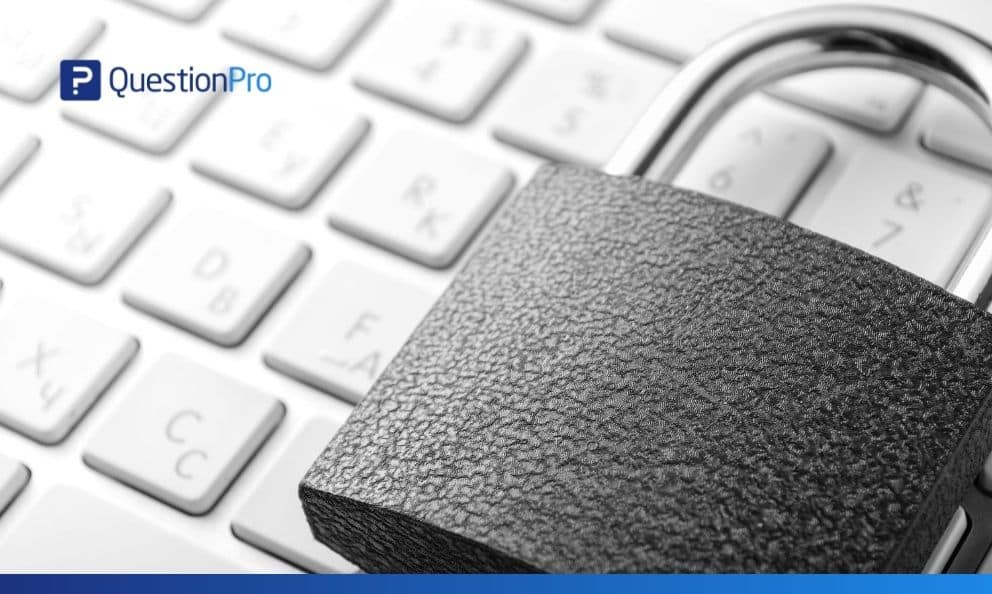 Our customers are our most valuable assets, and so what's important for our customers, becomes our #1 priority. With data becoming the new oil, it's imperative to protect the data with an invincible security layer. 
QeustionPro has always considered the security of our users' data as the topmost priority. We are compliant with government data regulations like CCPA, GDPR, FERPA, Privacy Shield Framework, HIPAA, ISO:27001, and many others.
What's new?
With the security of users' data in mind, we have implemented two-factor authentication. Next time you or your users log in, you will need to authenticate yourself using two-factor authentication before using the platform. It will ensure that your account is not being multi-used, and your data is safe. With this latest additional layer of authentication, your data is even safer and more secure now.
How it works:
If you haven't logged into your QuestionPro account since July 25, 2020, the system will ask for your mobile number to authenticate and register your current device via 2 factor SMS verification.

You can register up to 2 devices under your account. This will be a one-time process. Once the device is registered, the system will not prompt for 2-factor authentication unless you are trying to access your QuestionPro account from the third device.
For more information, please refer to our 2-factor authentication help document.
We use cookies to register or identify a verified device. If you clear the browser cookies, you will need to repeat the verification process when you log in again.
Device registrations never expire. The authentication is valid as long as the cookies exist on your device. However, you are limited to two devices at a time to access QuestionPro. If you try to log in from the third device, you can log in after the necessary authentication and will be able to use that device in the future too. However, you will not be able to log in without an access code from your device registered first.
If you have any trouble receiving an SMS, lost your phone, or need to use QuestionPro without a phone, get in touch with our support team. For Enterprise accounts using SSO and wanting to disable two-factor authentication, please contact your account manager.
How does 2-factor authentication benefit our users?
Improved security: 2FA reduces the chances of your account being hacked and your data being stolen, as it requires both the password and access code to log in to your account.

More flexibility without compromising on security: Market researchers can log in from any device without worrying about putting confidential information at risk.

Higher productivity: Two-Factor Authentication reduces the password reset requests by providing a safe and secure way for users to reset their passwords. It leads to increased employee productivity and satisfaction.
Digital convenience offers many benefits to businesses while exposing them to risks and vulnerabilities at the same time. Two-factor authentication provides more robust user validation and should be an integral part of your mobile strategy.
If you have questions about two-factor authentication or how it affects you, please contact our 24*7 customer support team.