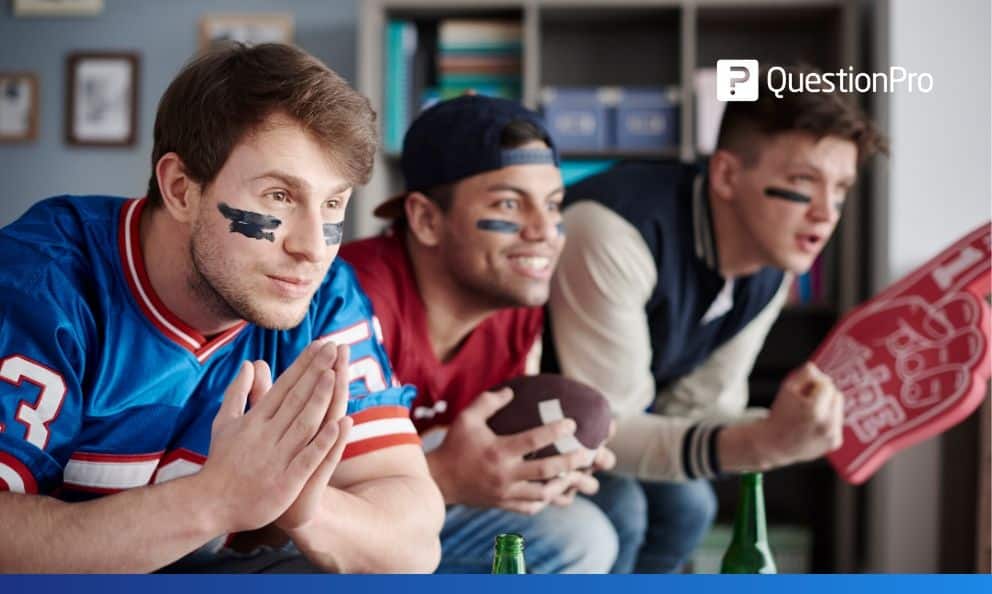 I like sports. In the last few weeks, I've come to realize that, aside from history documentaries, it is just about the only live television I watch. In the last few days, however, I've been hearing reports about the NBA and MLB resuming their sports activities. At the same time, I've watched baseball highlights from the Chinese Professional Baseball League out of Taiwan. As a fan, it is a welcome sight to see live sports – even baseball from oversees. While I was always a casual observer, I don't think I've looked forward to watching a professional sports draft broadcast as much as I'm looking forward to watching this year's NFL Draft. From all I've heard, even without fans in attendance like prior years, I'm sure they'll make it as entertaining as possible.
Like many, I also think about the well being of the participants in the game, both their safety and their mental wellbeing. I probably take it for granted, but I'm assuming both the leagues and the players' representatives are carefully reviewing that prior to taking the field.
We conducted a webinar to discuss this in more detail. The webinar titled 'Fan Experience After COVID-19' was held on Thursday, May 14th, 2020, at 12:00 PM (CDT).
The sports industry is unique, while most focus on the wins and losses, the reality is that sports are a business first and foremost. When I talk about customer loyalty and the customer experience, I feel it is a balance between what you give your customers versus what that will cost the company. A hotel can have very loyal customers by giving away all their rooms for free, but that would not be very profitable. It really becomes all about the value that the customer perceives based on their experience.
Having consulted with many sports teams and leagues over the years about the Fan Experience, there is a balance that must be considered. For a sports team or league, they have many very loyal "customers," but the customer that provides them with the most revenue comes from other businesses – those are the broadcasters and the team sponsors. However, sports industries don't have those high revenue customers without the most loyal customers – the fans.
At some point, sports will be played again, and there will be a new normal. This idea carries across all aspects of customer-facing businesses. What is unknown is exactly what the "new normal" will be following COVID-19. As someone that has worked in customer experience for over two decades, there are only a few times when I looked at customer experiences programs and thought that this isn't a priority right now. Certainly, the recent pandemic was one of those moments when we should pause and focus on other priorities – in the business and at home.
While we are not past the peak in most states, it is still time to think about what our customers' needs and expectations will be when businesses resume customer activities. While lobbies are closed, and the future is being planned, this is an ideal time to have two-way communication with your customers. In the past four weeks, I have received over 200 communications from companies that I do business with (and some I didn't realize that I do business with) telling me what they are doing and how they are responding to the crisis. So far, I've only received two asking for my opinion on my expectations when business resumes – one from a hospitality company and the other from my favorite sports team. It appears that they are preparing to resume business with my thoughts in mind.
In CX, we tend to focus on those transaction surveys that give us a few points of feedback about a specific transaction across many respondents. Personally, I find that kind of feedback tracked across time invaluable, especially when compared in context to financial outcomes and other internal KPIs. However, the time and energy spent on these programs sometimes take away from the ultimate goal of these programs, which is to find a way to keep a solid relationship between a company and its customers.
You may see this as a moment to press the pause button on all CX and market research studies, but I contend that this is the ideal time to press fast forward and preview what is to come. The ideal way to do that is to ask your customers what they want and will need from you when business resumes. Make it a two-way dialogue – conduct a relationship study with different tiers of your loyalty program – include closed-loop feedback so those customers invested in the relationship can provide deeper insights – build a customer community to expand on ideas for long term business stability. While investing in customer experience research may be far from your mind at the moment, it won't be long before customers are back – and the long-term cost might be greater if you don't invest in their health and safety expectations now. At QuestionPro, we can support your research needs with an integrated platform that can measure customer experience at a transactional and relationship level, while also recruiting selected customers into a community that can generate ideas and validates health and safety solutions. 
QuestionPro does this with a platform that is a fraction of the cost of most other platforms while providing that professional look and feel that your customers demand.
Are you ready to get back to business? Have you asked your customers for feedback? If you haven't, you may be sitting on the sidelines, figuring it out when 'normal' business resumes. Those that have will be ready when we get that announcement to "Play Ball!"
We will be conducting a webinar to discuss this in more detail. The webinar titled 'Fan Experience After COVID-19' will be held on Thursday, May 14th, 2020, at 12:00 PM (CDT).