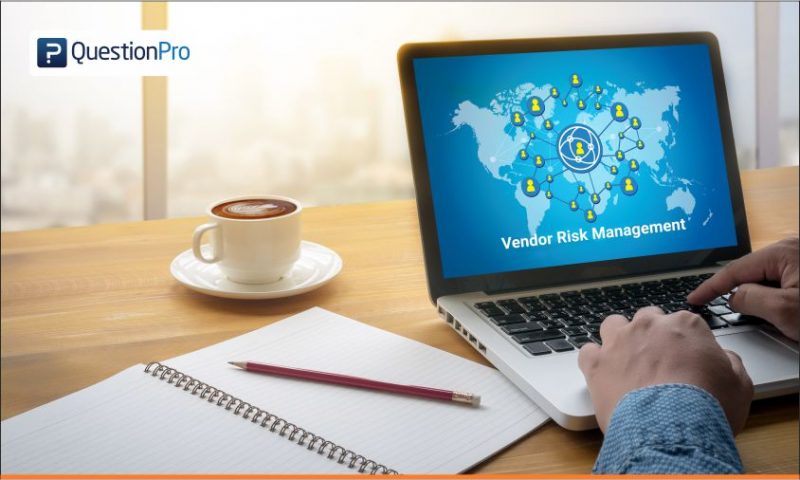 Vendor Risk Management is an extensive arrangement that identifies and minimizes potential threat to the business and legal liabilities related to 3rd party vendor hiring for information technology (IT) services/products.
In case an organization hires a 3rd party vendor, there are chances of discrepancies like sensitive data being transferred, stored and processed at both, the organization and the vendor's end.
It's scary to know that 60% of the organizations today don't keep their 3rd party vendors in check or 63% of the security vulnerabilities are introduced only due to a third party. This proves that organizations should assess vendors, suppliers, and other 3rd party interactions by having an efficient vendor risk management and IT risk management structure in place.
The most reliable ways to go about vendor risk management can be:
A solid contract between the organization and the vendor to make sure everything is discussed and put to paper.

Regular monitoring of vendor performance to keep the contractual agreement under check.

Strict rules of who will have access to what information should be in place right from the start.
But discussing the guidelines and coming to a common ground requires a lot of trust. And in this world, no one trusts each other blindly. Our product, QuestionPro Assessment gives you an edge over the others by offering the measurement of vendor trust through risk insights.
This platform is the only online survey platform that is designed to evaluate the suppliers, understand and filter out accountability in vendor risk management. Vendor risk management can be a complex challenge due to the number of participants involved from both, the organization and the vendor's side.
How can you establish Vendor Risk Management?
The vendor evaluation process is something that every organization can focus on. Currently, most organizations have an incompetent vendor evaluation process. Once the vendor is chosen, there is no follow up program in place or the vendor evaluation process becomes pretty difficult.
Our product, QuestionPro Assessments, is the best replacement for the currently used manual, time-taking, intensive vendor audit methods. It provides a well-organized and automated system that eases the vendor assessment process that economically viable and super efficient!
By implementing our Vendor assessment system, you get people and processes all at once which makes life easier for you by getting you appropriate feedback that helps you in selecting the perfect vendor and procures the best possible return on investment.