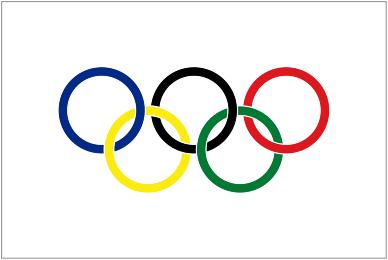 All good things must come to an end, and the 2012 Summer Olympics are no exception. In the past couple of weeks, we saw it all: Michael Phelps became the most decorated Olympic athlete of all time, Usain Bolt maintained his reputation as the fastest man alive, and finally, dominating beach volleyball for three Olympiads, Misty May-Treanor and Kerri Walsh pulled off the hat trick, winning their third gold medal in the sport.
Of course, as exciting as the Olympics were this year, they were not without controversy, and one of the biggest controversies here at home was NBC's controversial decision to tape delay events. Passionate fans who wanted to watch the events live had to subscribe to NBC's Olympic stream online, search out pirated feeds or wait for video of the race on YouTube — before the IOC wiped them out.
Good luck to the fans who didn't have the luxury of finding the events live online (like me), because there was no way to make it to the evening show without hearing a spoiler about the event you'd been waiting all day to watch. Even if you could make it until evening, that turned out not to be enough when, during women's swimming, an NBC commercial aired, promoting the next morning's show and Missy Franklin's big win — the only problem? The tape delay of her swim hadn't actually aired yet. So much for suspense.
A new USA Today/Gallup poll, conducted on Aug. 4-5, asked:
"How would you prefer that NBC handle television broadcasts of the most popular events — broadcast them live on television in the U.S. as they happen during the day; broadcast them on tape delay during prime time, and not broadcast them live on television in the U.S. as they happen; or broadcast them live as they happen and then show them again on tape delay in the evening?"
The poll revealed that seven in 10 U.S. viewers "want the most popular events televised both live during the day as they happen and on tape delay in the evening."
How do you feel about NBC's coverage? Would you have preferred the ability to watch the events live on TV? Leave a comment and tell me your thoughts.