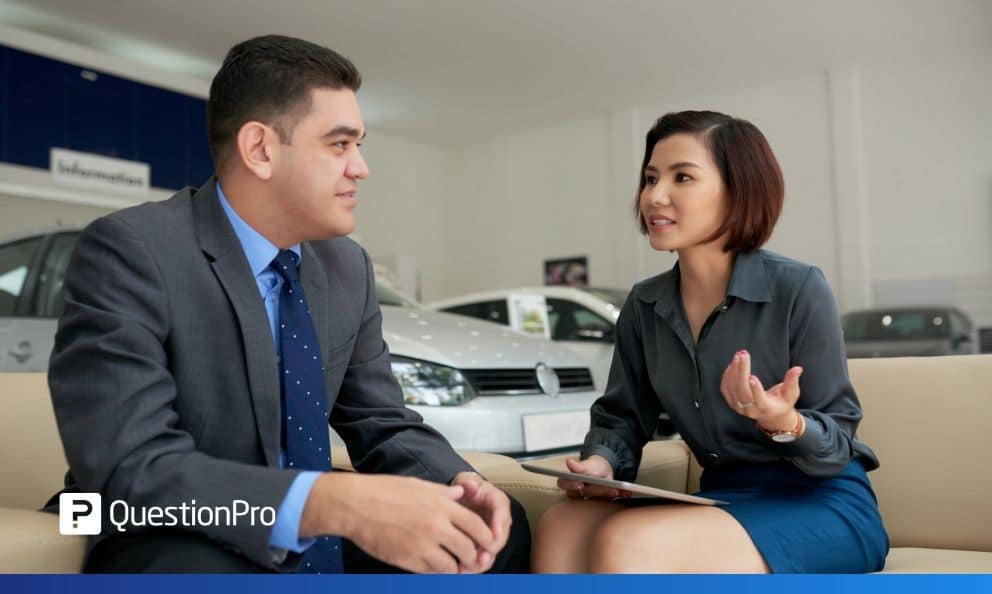 What is customer engagement?
Definition: Customer engagement may be defined as the connection and interactions that exist between a brand and a customer. Engaged customers have an affinity to the brand and are loyal to it. They typically tend to buy and advocate more about the brand. A great customer experience (CX) translates into better customer engagement.
Why is customer engagement important?
To hold on to customers and their interests, brands need to be vigilant of their needs, requirements, and changing habits. Customer engagement is one true measure to check and verify your commitment to meeting customer needs.
According to research conducted by Gallup, fully-engaged customers bring in 23% more revenue.
If that does not convince you, then here are a few more reasons why customer engagement is important in this today's customer-centric era:
The success of your customers is linked to your success.

Engaged customers bring in steady revenue.

It boosts your NPS score.

They help brands grow and improve.
Learn more: Customer experience software or tool
Some great customer engagement examples
You do not have to spend a lot of time and money to ensure great customer engagement. In fact, you need to understand your customers first, get creative, and then develop a plan. Let us look at some great customer engagement examples.
Wendy's
With over 3.7 million followers on Twitter, it goes without saying people love the brand. Their Twitter handle posts tons of sarcastic and witty posts and replies to other users. People tweet to Wendy's Twitter handle to engage in some witty conversations and find opportunities to score freebies and gift cards.
Source: www.popbuzz.com
Starbucks
Starbucks started a unique initiative to engage its coffee-loving customers. It started Starbucks Reserve Roastery and Tasting Room, an initiative that let its customers interact with coffee connoisseurs, try new and rare coffees and watch coffee being brewed from fresh beans. The campaign was a massive success due to their huge following and granting customers access to their various internal processes.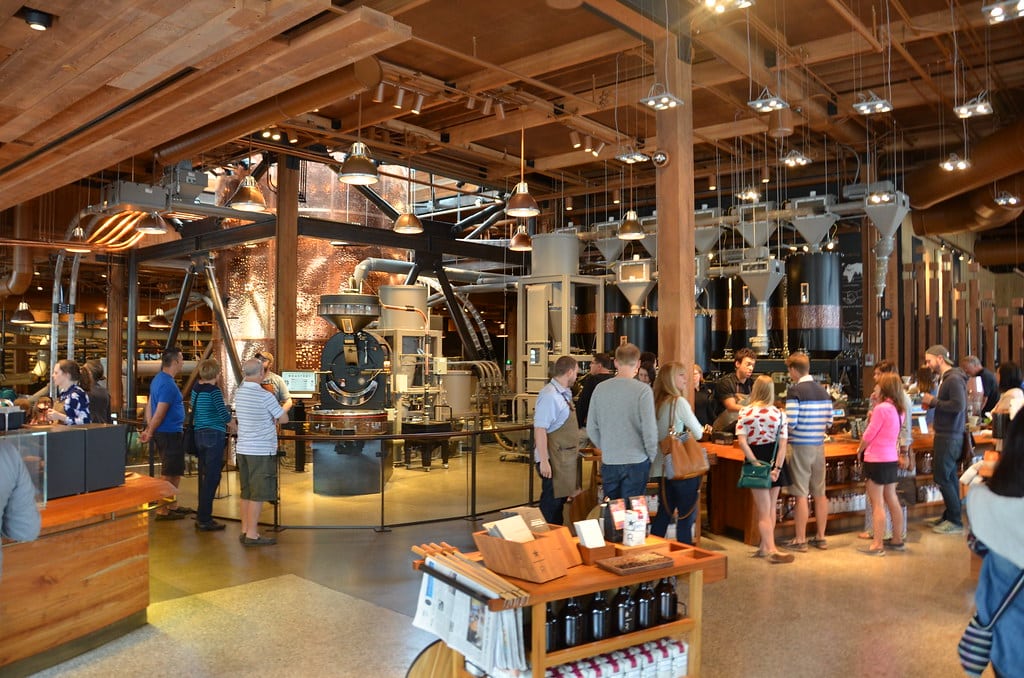 Source: www.travelmag.com
Allbirds
Customer engagement isn't only about promotional campaigns, freebies, or advertising initiatives. It is also about making a connection with your customers. This connection is crucial to build a relationship with your customers and gain their trust and loyalty. Allbirds is a brand that does it well. They are a shoe-maker brand that produces shoes made from natural and recycled materials, making sure they do their part in reducing their carbon footprint. They spread awareness about their mission via their website, social media, and other promotional avenues. Humanizing the brand helps them connect with their customers closely.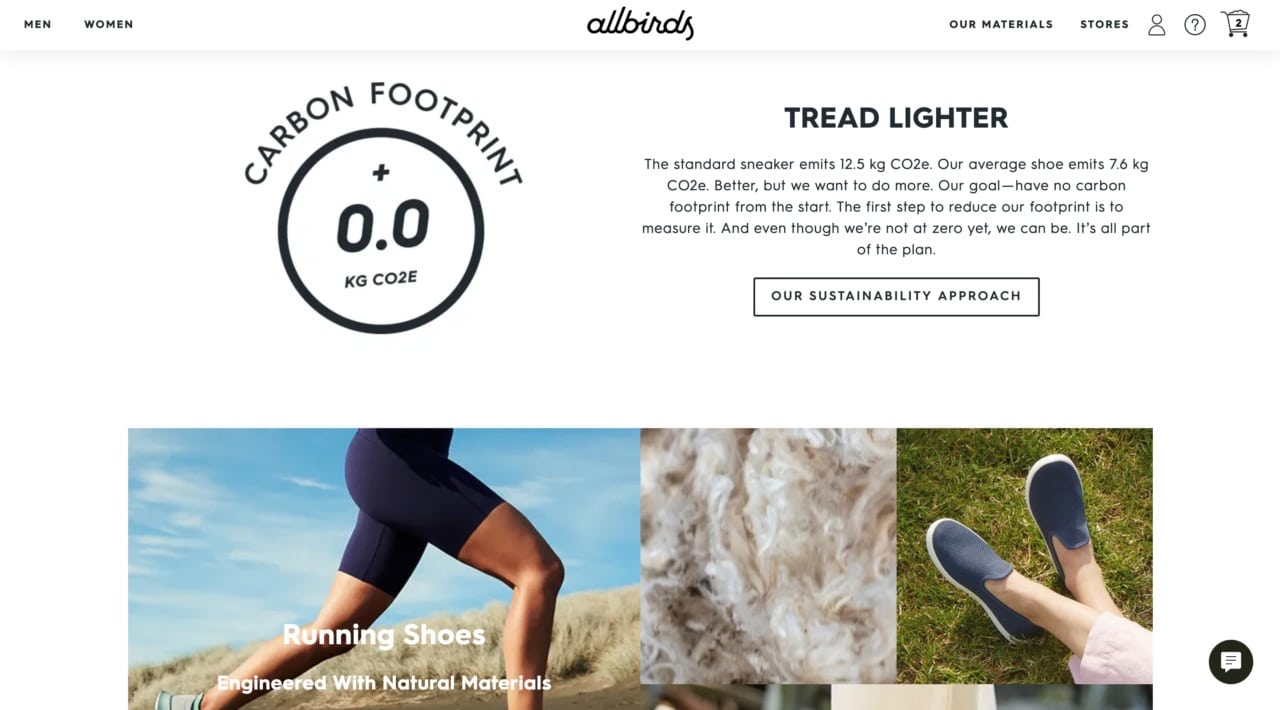 Source: www.reviewtrackers.com
Benefits of customer engagement
Customer engagement is crucial for a brand's continued success. Let's look at some key benefits and advantages of customer engagement.
Improved customer service
If you have highly engaged customers, then you are probably serving your customers right and doing the necessary research and efforts to keep them so. Good customer support improves customer engagement and hence keeps brands on toes to do more and better. It is a critical part of your customer engagement strategy.
A recent study published said 71% of customers ended their relationship with a brand on account of dissatisfactory customer service.
Loyal and long-term customers
With customer engagement, you earn loyal and long-term customers. These customers are not only your repeat customers, but you can always rely on them for genuine customer feedback, testing new products, and promoting your brand.
Reduced costs
With customer engagement, customer retention gets easier. This is very most important when it comes to costs; acquiring new customers is five times costlier than retaining existing ones. You would rather invest time and effort and invest in long term relationships rather than look at short term gains.
Learn more: 5 tips to successfully build customer engagement
Customer engagement surveys
Now that we know customer engagement is central to brand success, it seems essential to conduct surveys to gauge it. Let us look at some key advantages and benefits of conducting customer engagement surveys.
Improve customer service
Your customers may get disengaged due to poor customer service, and you may not be entirely aware of it too. This could very well happen if there are multiple priorities in place. An online survey of your customers will let you know if that is the case. Providing high-quality customer service is the key to creating and sustaining loyal customers.
Gather candid feedback
If you solicit feedback from customers, they will give it to you, and more often than not, they'll tell it like it is. Let's be honest; sometimes, stern feedback is necessary to shock your processes into place. Don't be afraid, reach out to your customers, and ask for feedback. Increase customer interaction.
Show you care
Almost all brands conduct customer surveys. That is only the first phase; what comes next and probably is the most crucial aspect – acting on the data collected. Use consumer feedback to make changes to your product, improve services, and show that you are actively using their feedback for changes. Show your customers you care through action. It will also go a long way in improving customer satisfaction and customer loyalty.
Bridge gap areas
There might be some areas which made need looking into which you might not be explicitly aware of. These could be product packaging, delivery, service, etc. or any other element in the customer journey the customer feels is not up to the mark. Asking your customers will help you identify these avenues and work towards improving them.
How can QuestionPro CX help you manage customer engagement? How about a quick demo?