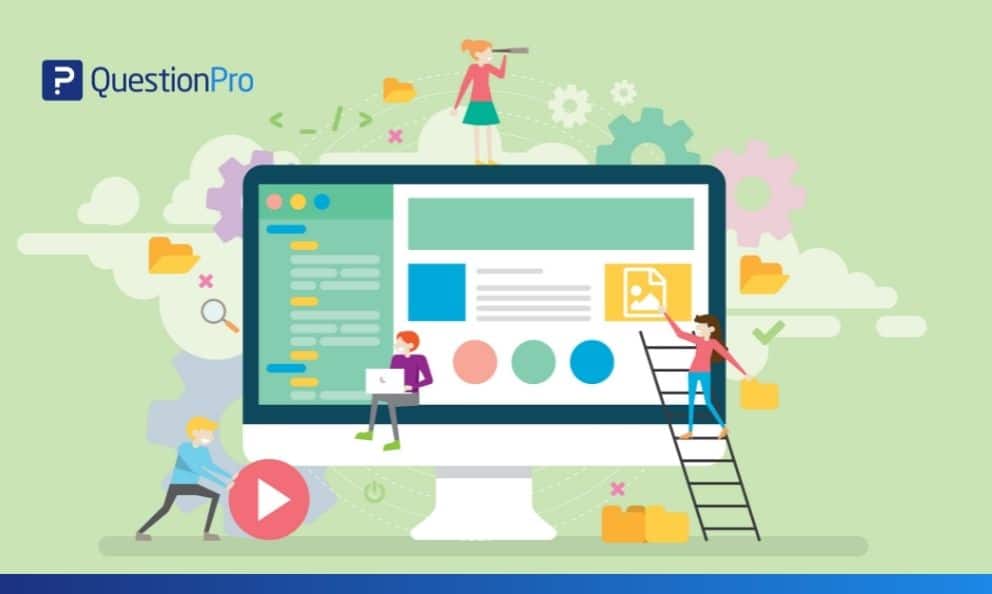 To advance the world of experience and surveys, we are continuously working on creating the best-in-class products. Below are some of the enhancements we are working on and will be released for our users in December.
Plan your research with these features and collect better insights to make smarter decisions.
Research & Insights
Grouping on Cross-tabulation: We are adding the ability to group answer options into a new variable to make it easy for analysis, this will allow users to group similar answer options to a variable and the system will automatically run all the analysis. 
Bulk edit and delete of custom rewards: Will have a customizable single screen where the admin can turn on the setting to show all the pending surveys, i.e. New and Started under one tab of "Pending". Will help reduce clutter on the member portal thereby increasing engagement.
Merging all pending surveys under one tab on the Member Portal: Display all the pending surveys under a single tab to the member. Gives members a clutter-free and intuitive survey taking experience, increasing member engagement within the community.
Audience credit logs: We will soon add the ability to view logs for the credits used by Audience projects. 
Audience – Ability to pause a project: Once a project is launched there is no way to pause a project if any change needs to be made to the survey. To solve this, we will be adding the ability to pause a project.
Workforce
(Messages) Distribute Tab- 360 Surveys: With the Message tab and email templates with instruction messages, the 360 survey distribution becomes hassle-free. Admin can set up invite emails and schedule reminders for nominations, evaluations or to view reports of the subjects. 
360 Surveys- Design Tab: The Design tab gives flexibility for the look and feel of the 360 surveys and users can add custom CSS in the Survey Design to suit their needs.
360 Surveys- Report Accessibility Controls and Automated reports: With the Report Options, admin can control the accessibility of reports that are shared with the participants and who can view the Reports on the portal. Automated reports will also help to send report PDFs automatically.
CX
Survey Specific Resting Period: If any survey within a feedback is sent, only that survey will not get sent until the resting period rule timeframe has been met. All other surveys are entitled to be sent however the account representative wishes to. 
NPS+ Root Cause Options Widget: A user will be able to add the NPS+ widget on survey/segment level and can view all the root cause options selected by the users for the selected benchmark question. This will ease out to view the analytics and make any informative decisions.
Other bug fixes and enhancements
Surveys
SA-8563 — Question specific download option does not include more than 1000 text responses in excel file.

SA-8810 — Display looping data column wise. Data should be displayed/exported for each option loop instead of loop index.

SA-8869 — Emoji's are not getting displayed in PDF report.

SA-8920 — Unable to upload file of 226 MB on the media library.

SA-9004 — Not able to get out of compact view when editing shared surveys.

SA-9068 — Verified signature question Survey throws processing error for xls or csv download.

SA-9249 — Plus sign is not shown when uploading translations using Excel template. 

SA-9255 — Scheduler triggered before scheduled time. 

SA-9274 — Coding for answer options for multi tier look up table does not have a consistent pattern.

SA-9280 — Review/Print finish option does not show pre-populated data. 

SA-9309 — Translation voice notes HTML does not get uploaded with the Import template.

SA-9313 — Issue with numeric scale in the scale library.

SA-9321 — Question number display issue with questionnaire download in word format 

SA-9352 — The printing of the answer code in question texts does not bring us a unique text, but an accumulated text.

SA-9366 — Advanced Quotas criteria counting wrong.

SA-9377 — Show/Hide logic not showing question when the survey is reopened. 

SA-9397 —  'Unsubscribe' option is not working.

SA-9408 — Unable to capture name with the apostrophe in the verified signature question type.

SA-9409 — Incorrect reactions for smiley star rating question on report dashboard.

SA-9416 — Issue with anchor text for slider question. 

SA-9429 — Bipolar slider matrix question not showing opposite values in rows 

SA-9437 — Issue with email format for Action Alerts – Custom Notifications.

SA-9446 — Issue with underlining text in drop-down question.

SA-9469 — Dynamic show/hide logic not working in mobile with side by side matrix.

EC-1314 — Export functionality for SMS credit usage logs

EC-1326 — Schedule Invite and Send Reminder success in API is not visible in UI.

EC-1352 — Disabled the visibility of viewing other teams.
Communities
CM-2627 — Added the missing translations.

CM-2624 — Handled the error while accessing the sampling page.

CM-2622 — Fixed the issue with survey invites not going through.

CM-2610 — Fixed issue with updating the contact info in the community.
Workforce
WF-2543: Take feedback survey issues for 360.

WF-2525: 360 surveys need SSO login with SAML 2.0.

WF-2457: 360 report translations
CX
CX-2071: Fixed the issue where earlier CX survey was not available for offline app.

CX-2076: We are getting "Oh snap error on manager portal ID: 3883325 and ID: 3883328". Fixing the issue for the same.

CX-2068: Fixing the Inaccurate Weighted Mean Computations on CX Dashboard Widget

CX-2052: Fixing the issue where the Language column is unavailable in the dashboard extract file. 

CX-2044: Fixing the issue with CX Dashboard when the account email address is changed.

CX-2039: Fixing the issue where custom field are not displaying the assigned field name.

CX-2073: Fixing the issue where the response index of the downloaded data does not start correctly at "1".
We're as excited as you are to see how our products offer a better experience to your respondents, customers, and employees!
As always, we'd love to hear your experiences and suggestions at [email protected]. You can also leave us a review on G2.