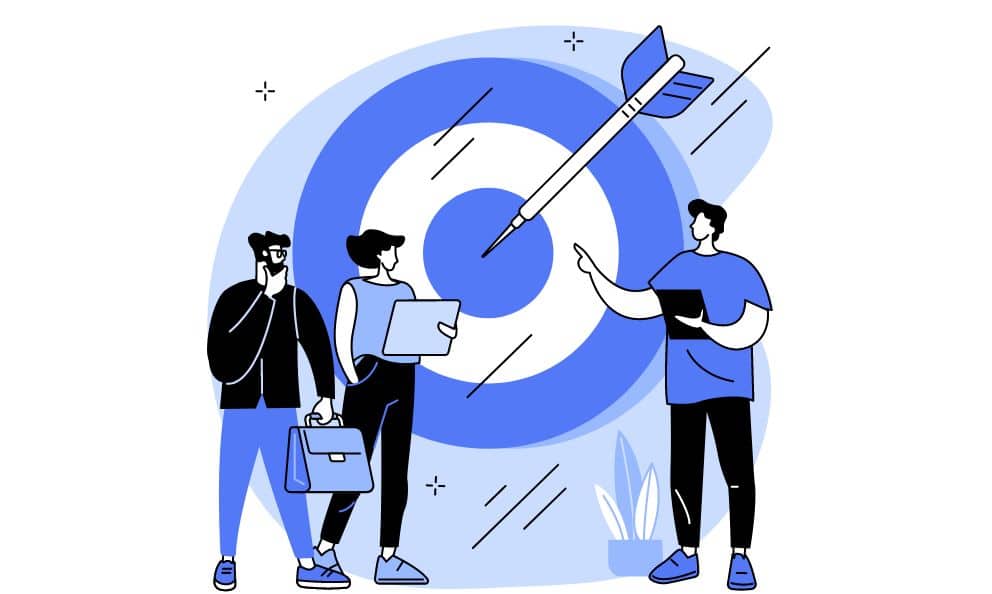 To advance the world of experience and surveys, we are continuously working on creating the best-in-class products. Below are some enhancements we are working on that will be released for our users in June.
Plan your research with these features and collect better insights to make smarter decisions.
Survey
With this feature, we want to ensure CAN-SPAM compliance while sending emails to customers via QuestionPro, including obtaining permission for email communication, using accurate headers and subject lines, and avoiding harmful or illegal content.
We want to be able to Integrate a third-party tool in our Take Survey to redirect clients to complete a specific activity before returning to QuestionPro to finish surveys.
We want to improve the UI/UX for QxBot which is our Survey AI Builder Tool for building surveys. With this, we also want to store search history within the session.
UI/UX for Question Embedding in Email
With this enhancement we want to enhance the question embedding in the email feature to improve efficiency and effectiveness, enabling clients to quickly and accurately find information and respond to emails.
Reorder Questions between Blocks
We want to add the ability to move/reorder questions to a different block in Edit Survey.
Communities
UI/UX improvements for Login/Signup Page
We want to provide a better user experience to the users when they are signing up or logging in to the community platform. Hence, with this update, both the old and new landing pages will have a fresh version of the pages.
Providing choice to the Admin for Date Format Selector
With this enhancement, a moderator/admin would be able to select the date format that they wish the users to view on the community platform. This is done to avoid any kind of confusion that is related to the different date formats used across the globe. 
Workforce
We are adding the ability to share the EX Analytics Portal dashboard using a link and adding the option to share it with a password. With the link, users can interact with the dashboard widgets to analyze data and add comments.
On the Analytics Portal, we are adding the ability to add multiple pages to each dashboard. In this way, users will be able to add all widgets related to one study to one dashboard. Pages can be copied, deleted, and renamed by users.
We are adding the ability to change analytics portal themes. Users will have the ability to select from eight different themes and also make their own custom changes. 
We are updating the Scorecard and Heatmap widget reports downloads as per the latest analytics portal updates. 
Customer Experience
Enhanced Closed Loop integration
With this feature, Enhanced Closed Loop will be integrated into the CX platform.
Branding Feedback as Workspaces and simplifying the navigation.
CX Reputation
Discover integration with CX Reputation
With this enhancement, we will be integrating the Discover tool for Sentiment Analysis.
Other bug fixes and enhancements
Surveys
SA-10935 – Fix the issue related to text getting truncated in Review and Print mode.
SA-11069 – Fix the issue related to the survey count mismatch in the user details screen under admin.
SA-11081 – Fix issue with the alignment of individual response PDF download.
SA-11104 – Fix issue with unable to edit anchor text for CSAT Question type.
SA-11070 – Change the UI/UX for the Account cancellation email 
MR-1020 – Fix the issue related to HeatMap Analysis report not displaying the collected data.
MR-884 – Fix issue with extraction logic piping text for others not getting captured on response viewer/raw data.
MR-999 – Change the response count display for all surveys.

Communities
CM-2990 – Adding missing re-authentication when changing account email.
CM-3074 – Optimizing the slow query performance.
CM-3030 – Migration of Push Notifications from APNs to Firebase.
CM-3079 – Display the updated dashboard screen on the mobile app.
CM-3055 – Fixing the double-opt-in reminder pop-up issues. 
Workforce

WF-3005 EX Scalability – Analytics tab issues
WF-3050 HRIS Integration – Export Functionality
WF-3081 360 Raw Data Performance – Spilled SubTask
WF-3214 Empower: Admin APIs for Portal
WF-3203 EX: Update finish page UX UI as per Core
WF-3213 Link Members' Custom Field Values to the Responses.


CX
CX-2627 – Custom FTP port.
CX-2616 – Push Metrics Improvements.
CX-2631 – Distribution widget enhancements.
CX-2598 – Fix the issue of FTP status changing.
CX-2544 – Fix the issue of the Filter not working when the report link is shared.
CX-2643 – Fix the issue of the QuestionPro Cx manager being redirected to log in to the QuestionPro account to download a dashboard report. 
CX Reputation
85zt12rww – Fix the issue of width of tag and content text box getting changed.
85zt14hp7 – Fix the issue of overall rating widget showing rating data for facebook source
85zt23mhk – Fix the issue of clicking on mentions shows random category selected as value
85zrvm8tr – Fix the issue of more filters are not displayed in exported PDF/Image
85zrvm86r – Fix the issue of overall rating widget display incorrect data
85zrvmapy – Fix the issue of sentiment ratio widget colors indicating correct sentiment score.
85zrvmapw – Fix the overall view of the word cloud widget.
We're as excited as you are to see how our products offer a better experience to your respondents, customers, and employees!
As always, we'd love to hear your experiences and suggestions at [email protected].