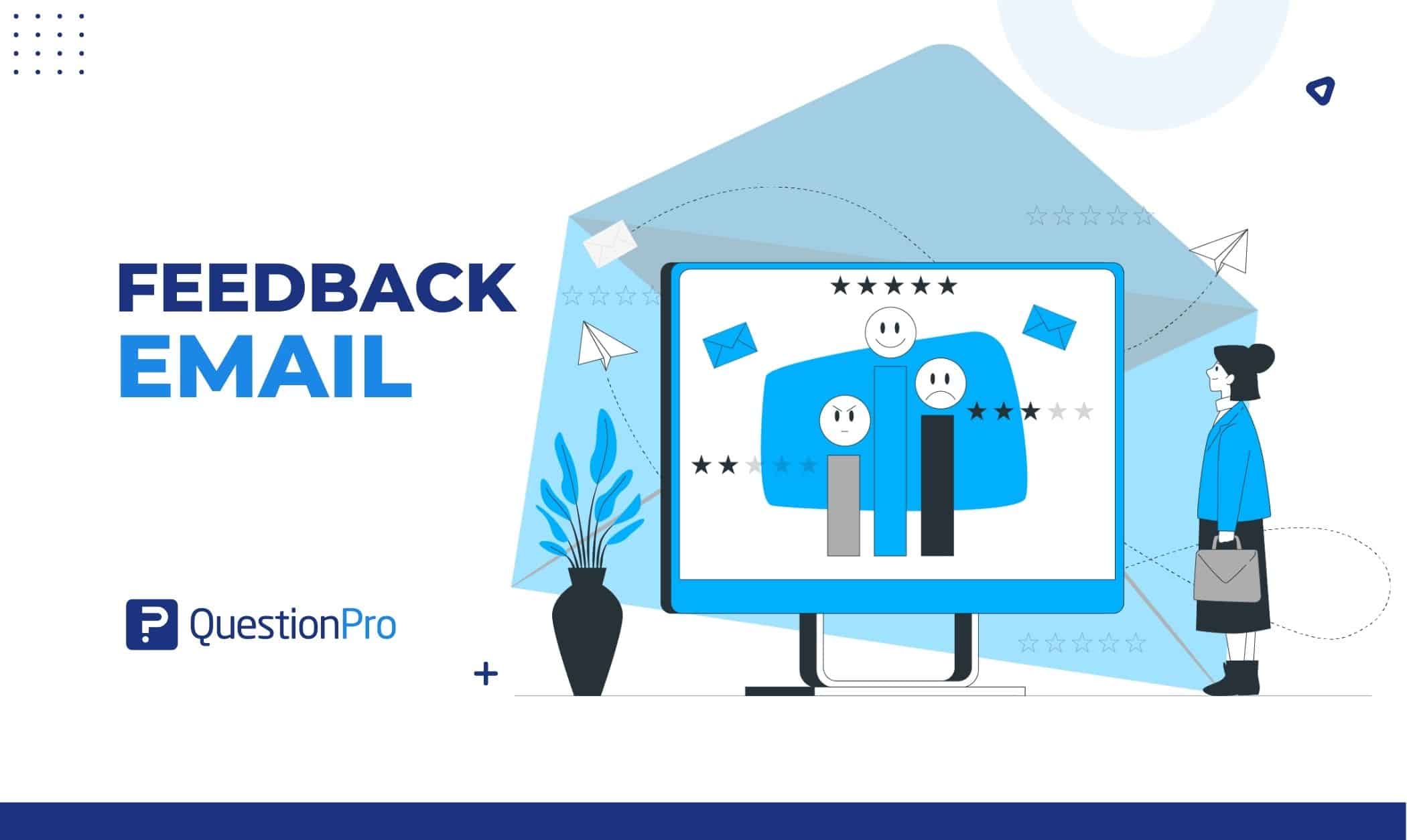 Customer feedback is invaluable for developing better goods, services, and operations. But just because you understand the significance of feedback doesn't imply you automatically know how to collect it.
Feedback emails can be a powerful way to build good relationships with customers. It shows that the sender cares about the product or service and wishes to improve it. Customer comments may make the recipient feel valued and appreciated and build trust and goodwill between sender and recipient.
In addition, the consumer might feel more invested in the product or service and be more likely to keep using it if the recipient takes the opinion seriously and uses it to make improvements.
We'll learn what a feedback email is and how to write one in this blog. We'll also talk about how important feedback emails are and an email template.
What is Feedback Email?
A feedback email is a message sent to a person or organization to give feedback, usually about a product or service the sender has used.
The following are some examples of formats for your feedback emails:
Inviting them to respond with their thoughts and feedback
Including Likert scale-type questions in a survey
Distributing surveys with either multiple-choice or free-form questions
Promoting product or service improvement by seeking feedback from consumers on its various aspects
Importance of Feedback Email
Feedback email is important for a variety of reasons. It primarily offers the recipient helpful information about how the good or service is viewed. The remaining significance can be summed up as follows:
It tells the recipient important things about how the product or service is being seen. This information can improve the product or service and ensure it meets the customer's needs.
It shows that the sender cares about the product or service and wants to help improve it, which can help build a relationship between the sender and the recipient.
It can help improve the quality of products and services as a whole, which can make customers happier and lead to more sales.
It can help find places where a product or service isn't meeting customers' needs and can give helpful information about how to fix those problems.
It can be a great way to build a good reputation and keep customers returning.
Overall, the feedback email is an important tool for any business or organization wanting to grow and improve.
LEARN ABOUT: Email Surveys
How to write feedback email
Here are some tips for writing an effective feedback email:
Start by thanking the customer for their business and for taking the time to give feedback.
Tell people exactly what kind of feedback you want. For example, you could ask them what they thought about the product or service they bought or how you could improve it.
Ensure the email is short and simple and focuses on the main point. Customers are busy, so ensure your feedback request is clear and to the point.
Give the customer an easy way to tell you what they think. This could be a link to a feedback form or survey or an email address where they can send their thoughts.
Tell the customer that you care about what they have to say and that you value what they have to say.
Here is an example or template of a feedback email:
Dear valued customer,
We're glad you chose our product or service. We're always looking for ways to improve, so your feedback would be very helpful.
Tell us what you thought about the product or service you got. Were you happy with how it turned out? Did you run into any problems? Do you have any ideas for how we could get better?
You can tell us what you think by clicking on the link below or sending us an email.
[Survey Link]
[Email Address]
Thank you for taking the time to say something helpful. We care about what you think and are glad you're helping us improve our product or service.
Best regards,
[Your Name]
Conclusion
Feedback email is a simple way to get valuable information from your employees, customers, or other important people about what they think about the products or services you need to improve and grow your business.
But the whole process, from doing feedback surveys to sending them out and analyzing the results, is time-consuming unless you use feedback software that you can trust.
A well-designed survey can help you get all the information you need to see where your business isn't meeting the needs of your customers or employees.
Use the insights to bring about the expected change. Your business will be better positioned to tap into new markets, take advantage of new growth opportunities, and find unique ways to make money.
Feedback email is a great way to get in touch with people no matter why you need feedback. So go ahead and start collecting email feedback to gain insights and information that may surprise you in a good way.
With the help of QuestionPro, you can find out how to improve your business by regularly getting feedback from your employees, customers, and other important people. The QuestionPro will help you figure out how well you can collect information from feedback email messages.
You can ask the people you want to know what they think about this by giving them a survey.