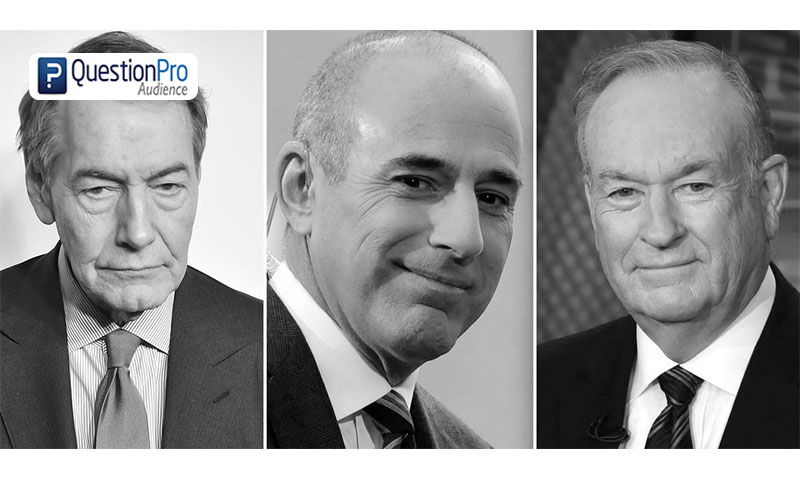 Sexual harassment and assault in the entertainment industry have always been Hollywood's worst kept secret, but with women speaking out now, and providing indisputable evidence, it can no longer be swept under the rug. Prominent men in television such as Bill O'Reilly, Charlie Rose and the latest, Matt Lauer, have been fired from their respective companies, bringing attention to how prevalent this issue is in the entertainment industry.
Network morning television is very important for advertisers, as it has a larger, younger audience than the other daytime TV news shows. These morning shows rely on advertising revenue; according to Kantar Media, the "Today" show earns $508 million, ABC's "Good Morning America" earns $359 million, followed by CBS' "CBS This Morning", which pulls in $177 million. Understandably so, advertisers don't like to be tied with scandal, and one has to think they will be looking at these recent incidents with Rose and Lauer and second-guessing where they spend their advertising dollars. Many advertisers bought commercials on these shows in advance at the upfronts, where the ad rates are based on guarantees of the audience that they will watch a particular show. When networks can't deliver the audiences they promised, they typically have to give the advertisers free commercial time.
When it came out in early April 2017 that O'Reilly and Fox News had paid millions to settle sexual harassment allegations, Fox News continued to air "The O'Reilly Factor" for another three weeks. It wasn't until thirty-one companies pulled advertisements from his time slot that he was eventually fired. So far, there haven't been any reports of CBS or NBC losing advertisers over these sexual harassment allegations, which is probably due to the quick decisions made by the networks to fire Rose and Lauer.
While they may have escaped a hit to their advertising revenue so far, the allegations against morning show hosts Charlie Rose and Matt Lauer have definitely been a hit to CBS and NBC. The morning show race to ratings has always been a tight one, with NBC's "Today" as the frontrunner for sixteen years, until "Good Morning America" finally took the lead in 2012. "Good Morning America" continued to be the most popular show over the past five years, with an average of 4.66 million viewers in the 2016-2017 season, compared to 4.56 million for "Today". "CBS This Morning" was in third place, up 6% this season with 3.69 million viewers, their best ratings in over 20 years. All three network morning shows have been losing audience share and viewership in recent years. While ratings may go up for NBC and CBS initially, due to viewer curiosity, it never helps to lose the people most associated with your program. As the only show who has not been affected by sexual harassment claims (yet), "Good Morning America" is primed to continue their ratings lead.