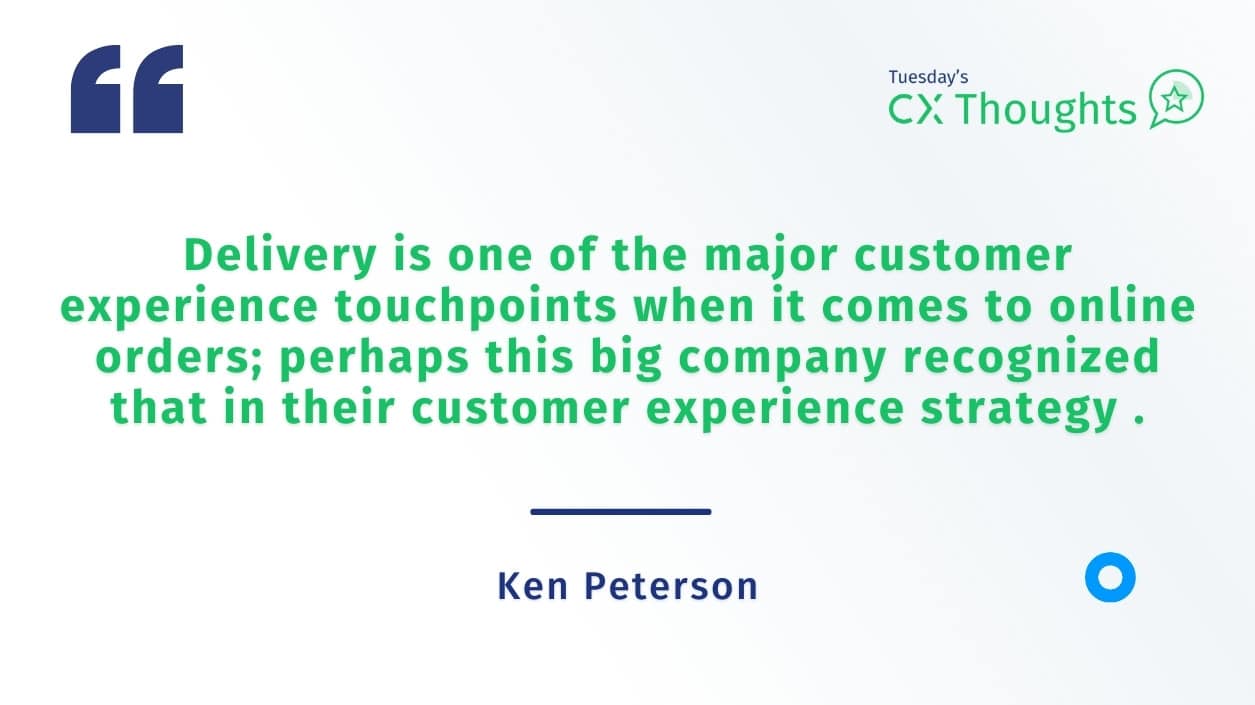 We certainly have come a long way when it comes to getting items that we want and getting them quickly. I remember the first time I ordered something that would come to me in my mailbox. It was definitely a different customer journey back in those days. That customer journey map was fairly straightforward. It was need, awareness, consideration, and purchase – without many detours and variations.
Usually, the most flexible part of that was the "awareness" portion – did I find out about the purchase option from television, printed advertisements, or perhaps a referral?
Back in those days, I had built my own computer. Sometimes, I needed to get a specialty part. That usually required some good connections to find the right supplier for that specific part and call to get a catalog – which might take up to two weeks just to get the catalog. Then, there was the hope that the supplier would have the correct part that I needed.
Something that stood out the most back in those days was the time it took to get what I needed. Reading delivery times like "6 to 8 weeks" meant that from need to delivery, it could be up to three months. I remember my first web order – mostly because of the fear of putting my credit card out there on the internet – but I also remember the delivery time dropping down to "2 to 4 weeks" in most cases.
Added to the idea that I could search for just about anything I needed (or wanted) – no matter how specific. Even back then, however, there was no customer experience software platform that would ask for my feedback, but occasionally, I would get a postcard asking me about my customer experience.
As an aside, in those days, I worked for one of those companies that compiled that feedback and printed our reports, and shipped them back to the stakeholders in that company – no real customer feedback loop, and it was quite an effort to pull together a financial linkage analysis. Hard to believe I worked on one of the first web-based customer satisfaction reporting tools back then. Many years later I am proud to be working on the best CX Enterprise Software available in the industry today.
When I think of my first store pickup order, getting something delivered to the local store two days later, I remember how flawed the process was. Two days often became three or four, but it was still quite quick, and I did not have to go to the store until I got the email confirming the item(s) ordered were available.
Then came two-day shipping and, eventually, same-day delivery. Now that I am on a remote Pacific island, same-day delivery is not an option, but same-week delivery can sometimes still happen.
It took me by surprise recently when I went to order something, and it said that the item would be delivered in two days. Delivery is one of the major customer experience touchpoints when it comes to online orders, perhaps this big company recognized that in their customer experience strategy and decided to include it for certain items. I even started to think of the possibilities and potential flexibility if there were items that I could order on a two day delivery promise. This two-day delivery promise really lifted my expectations. Then I got the news that my order would be delayed.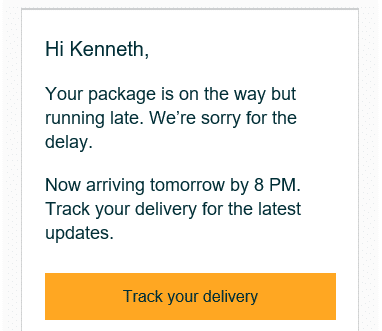 This was not the end of the world, I really did not even need the item for another four days. However, this was very disappointing on other levels. If I were to get a survey using the QuestionPro exclusive NPS+ question type, even my root cause would have been around "delivery time". However, it is likely that any sentiment analysis or score analysis in the Voice-of-the-Customer tool would have missed a key detail. It was not about "this" transaction, it was about the bigger promise.
When a brand makes an obligation – whether in promotional or advertising materials or during the transaction – there is the expectation that it will fulfill that promise. It was not about this case, it was about what I could expect moving forward. I have frequently contended that the customer experience is about understanding the verifiable difference between the customer expectations (whether promised or assumed) and the brand delivery on that promise. It may show up in a social media analysis, so it could be important to have a tool like CX Reputation to find those root causes and quantify them, then use our QuestionPro Outer Loop to close the strategic loop with customers. However, one key to all of this understanding is still reading those comments. All of the comments. It might not be one person, but it will take someone that feels they have the authority to call out ideas that may benefit the organization. It could even be your own customers voting on ideas using our QuestionPro NPS+ voting tool.
It may seem like a lot of work, but a brand should not ask for the feedback if they are not going to listen to it and depend on tools like sentiment analysis just to aggregate it, you may never find the good ideas or the perceptions of the broken promises. It may take more than two days, but it will be the best way to deliver on your customer expectations.
Is there something wrong with your customer experience?
When you complete an honest assessment, the outcome can be beneficial, particularly when it comes to your Customer Experience program.
Take five minutes and complete an audit for your organization here.
You may discover a gap in measurement, an opportunity to improve a process, the place where an organizational shift needs to take place or an opportunity to win a greater share of your customers' wallets. 
We all want that bigger "return". In this situation, the worst case scenario is that you'll get some information that will help your organization since there is no cost or obligation in completing this audit.