We're well into January and I'm willing to bet that you're looking for more great marketing tips to get customers, keep customers and make more money.  You're in luck, because I've got ten awesome research-inspired marketing tips that will do just that.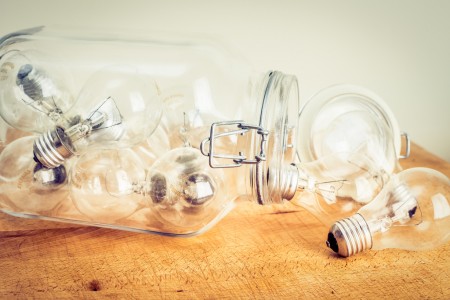 1. Create a Customer Survey
Let's start with the obvious — create a customer survey for your online shoppers and in-store shoppers alike. Make sure you actually listen to the feedback. Talk about an outrageous idea, right? Your customers will thank you.  But get this — there's research out there that shows that by simply asking your customers for feedback, you're increasing loyalty!
2. Drop Your Handle
No, not that handle – your Twitter handle. If you're not on Twitter, you need to be, and once you're there you should be putting your Twitter handle on absolutely everything.  Being on Twitter opens you up for conversations with your customer.  In fact, many brands use Twitter to begin customer service conversations.  This is a fantastic way to create very happy customers who will easily share their great experience with you
3. Join in on Hashtags
While we're on the subject of Twitter.  Use the # (Hashtag) Joining in on Twitter hashtags that are currently trending is a great way to stay current and keep your business in the minds of your customers.  Not only that, but you can create your own hashtag and use it whenever you share information your customer cares about.  But wait — there's more!  Hashtags are an excellent way to research what's going on in your industry.  Then collect a few links and write an article that educates and helps your customer.
4. Stalk Your Competitors
On social media, that is. Make sure you're up to date on what your competitors are doing. Your competitors are talking – you should be listening. Some industries are very hush-hush about their products and services on social media, but that doesn't mean that you won't learn a ton from what's out there.  You can still notice what articles they share, notice what they post on their blogs and sign up to receive notifications.  You'll be surprised by how much you can learn.
5. Make Predictions
Use your customer and industry research to set yourself up as the expert in your industry. Did your research reveal an upcoming trend in your industry? Predict it publically. When you're right, customers will be wowed and you'll be a trusted business in their minds.
6. Make a Top 10 List
Another great way to use your customer surveys is to compile the results into a top 10 list.   It doesn't even matter what it's of, people just love Top 10 lists and it's a great content marketing strategy.
7. Create an Infographic
Now that you have customer and competitor research and/or a top 10 list, convert these into Infographics. Infographics are all the rage- and why not? They deliver great content in a simple, visually stunning format. Another benefit of great infographics is that they can easily go viral.  The trick is putting a creative and useful twist to your information that people will want to share.
8. Write a White Paper
Another fantastic way to use your market research is to write a white paper or report.  White papers are informative pieces that can be offered to customers and prospects in exchange for an action, such as signing up for your email list. They ideally have to do with your industry, such as "15 Ways to Minimize Employee Injuries" if you sell workers compensation insurance.
9. Write an e-Book
Forget the big publishing houses! Long tomes are out and ebooks are IN.   Expand on your survey results and launch an ebook.  You can write it yourself of find a freelancer. The bottom line is that your company, brand or personal expertise will be featured in an easy to get format and be widely accessible.  You can make the ebook free or better yet, charge a low price for more credibility punch.
10. Ask for Testimonials
Don't be afraid to ask your customers to brag about you. Testimonials are more powerful and easier to get than you might imagine.  Getting testimonials from customers can be challenging for some businesses.  This is where your online survey comes in really handy.  Simply send an email invitation to your survey and ask just a couple of questions such as "Describe the biggest benefit you got from working with XYZ company" or "If a friend or family member asked you about our company — what would you tell them?"  If you intend to use these as testimonials, be sure to add the question "May we use your feedback in our marketing materials?" and be sure to ask for their name and contact information.