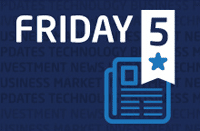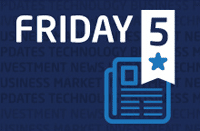 We have another 2014 review, marketing tips for reaching Baby Boomers and Millenials, a forecast for trends in the education industry; a plug for participating in the GRIT survey; and a call for looking at how silos of big data can start being used together. That's this week's #FridayFive!

7 Top Market Research Articles of 2014 – Research Rockstar
The review of 2014 continues with this compilation of Kathryn Korostoff's seven favorite market research articles of 2014. Best of all, no signups needed to access the pdf of the article synopses!
Marketing to Baby Boomers: Don't Ignore the PC – Millward Brown Digital Compete Pulse Blog
Millward Brown recently released a study about marketing to the right group using the right screen. It's easy to get caught up in how to market to millenials, and making sure you're focusing on the mobile screens, but don't forget the Baby Boomers and the PC! Baby Boomers use the mobile screens (phones and tablets) plenty, but we're still pretty fond of our PCs.
Projected 2015 Trends in the Education Industry – Market Research Blog
Have you heard that textbooks are starting to go mobile? Check out the predictions about education publishing for the coming year (hint: technology plays a big role!).
Take the GRIT Survey! – Research Access
Calling all: market research suppliers, technology providers, and consultants; client-side marketing and insights professionals; and academics! Take the GRIT survey for 2015. It's less than 15 minutes, and, by taking it, you get to both contribute to mapping the future of market research and get the report when it's ready!
Data: The New Gold Fever – GreenBook Blog
This is one heck of a compelling argument for the MR industry to get more involved in how to connect all of the data that is currently being collected by wearables (and other networked items contributing to the Internet of Things).