The holiday season is the time to give to those in our lives who love and support us. Who does that more than our pets? Who else in your life literally jumps up and down when you walk in the door after a long day of work? Dogs provide unconditional love and companionship, so the least we can do is give them a holiday season filled with fun toys and treats. 
If you're considering adding a furry friend to your house, the holiday season is the perfect time to provide a shelter dog or cat with a loving home. Approximately 3.2 million dogs and cats are adopted from U.S. animal shelters nationwide every year. Many shelters offer discounted adoption fees during the holidays and often include spaying/neutering, microchip, and full vaccinations.
I've compiled a list of the top 5 gifts to splurge on for your (already spoiled) furry best friend. Of course, you don't need to buy any of these gifts for your pets. Remember, theirs is an unconditional love, and they will be just as happy with a few pets and a cuddle. But it never hurts to spoil the ones we love.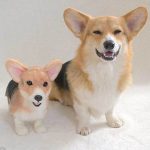 1. Custom Stuffed Dog:
Surprise your best pal with a custom stuffed plush version that's made to look just like them. Even better, part of the proceeds go to support shelters and rescues!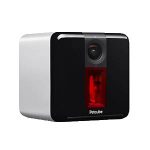 2. Petcube Camera:
Every dog owner knows the pain that comes with saying goodbye to those sweet puppy eyes. This gift makes it a little easier to go to work—Petcube allows you to see and talk to your dog via an app on your phone.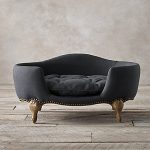 3. Louis Pet Bed:
Designed in the Louis XVI style, this bed is a perfect fit for the king of your house. It's plush, button-tufted seat cushion might even convince your dog to relinquish your favorite chair.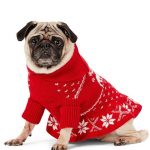 4. Reindeer Shawl Sweater:
Make sure your pup is dressed to impress at every party this holiday season with this Ralph Lauren sweater. This sweater can also come in handy on walks this winter. Although some breeds are conditioned to cold weather, veterinarians agree you should outfit short-haired dogs in a sweater or jacket for a walk, and bring outdoor pets inside if the temperature drops below 20 degrees Fahrenheit.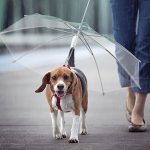 5. Dog Umbrella:
For the pooch who's a little bit of a diva, treat him to a personal umbrella. He'll stay dry, and your house will be cleaner for it—it's a win-win, really.