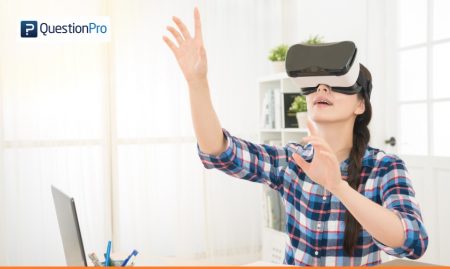 Half of all new product revenues come from the introduction and early stages of a product's life cycle.   But what about brands?  Can you create a whole new life cycle by re-launching your brand online?
Sure you can.  In fact, brand managers have been working overtime on finding the best ways to keep their brands at your fingertips .  Here are some of the best online brand building tools and how you can use them to build a powerful brand presence online.
Blogging:  Blogging isn't just for individuals.  It's a wonderful way to personalize and humanize a brand that's being perceived as too big or too corporate.  The Wal-Mart brand has really taken a beating in that area over the years.  So when I ran into their blog a couple of years ago, I was pleasantly surprised at how fun it was to read and how truly informative the articles were.  As it turns out, the writers are all real-life buyers and their writing and bios show a real enthusiasm for their topic.  I actually left a comment with a question about a toy and almost fell off my chair when I got an e-mail from the writer with a direct link to where I could get this hard-to-find-toy!
Microblogging (Twitter):  Now that Oprah has a Twitter account, we can be sure that Twitter has truly arrived as a "brand enhancement tool."  Today's consumers want a relationship with their brands.  They want to know that there are real people behind the products and services that they buy.  Best Buy's Chief Marketing Officer, Barry Judge has his own blog and Twitters as "@BestBuyCMO" just looking at his Twitter stream makes me feel a little closer to the Best Buy brand.
Online Videos (YouTube):  If you want to get your brand ranked highly on Google, then put up a video.  If your brand has "before and after" demonstration value, then you can't afford NOT to use YouTube or post videos on your site.  You can't mention using videos online without mentioning BlendTec's Will it Blend Videos.  These videos are so popular and so viral because they do a fantastic job of BOTH being fun AND demonstrating the strength and features of the actual product.   Other ways to use video are to actually teach your customers how to use your product or service
Social Networks (Facebook Fan Page or Group): Starting a group or a fan page on social networks like Facebook or LinkedIn is a wonderful way to get your customers to interact with each other about your brand and the ways in which your brand plays out in their lives.  Johnson and Johnson's McNeil Pediatrics sponsors  a group on Facebook called ADHD Moms.  They provide a space for moms to share info and links to information for moms to share and reference.  You might think that creating a group on a third party site would dilute your brand, but that's not true.  Creating groups and communities outside your web space actually grows your brand's fan base.
Widgets : If having your logo plastered on clothes, shoes and hats is cool, then having your widget appear on web sites and blogs is even cooler.   Wal-Mart has developed a series of recipe widgets.  These not only keep the brand name on your site – but also whet your appetite for goodies you can pick out at your local store.  Inexpensive, Viral, Practical, Communicates your value.  Excellent use of widgets to build brand.
Crowdsourcing A great way to move your brand into the future is to use some of the crowdsourcing tools that are available such as UserVoice, Idea Scale or Suggestion Box.  Crowdsourcing lets your customers suggest what improvements or changes you will make next.  Starbucks was one of the first big global brands to launch crowdsourcing to its customer base through its My Starbucks Idea web site.  While it might seem frightening to put the fate of your brand in the hands of your customers, it's not only an inexpensive way to collect ideas, but it gets your customers involved in the process as they vote ideas up or down.  It also serves as a marketing communications opportunity as Starbucks comments on the status of ideas as they are implemented.  Customers get to put their two cents in.  You get to save thousands and thousands of dollars in market research.  As their ideas are implemented, customers become loyal to your brand and refer it to their friends. Does it get any better than that?
Taking your brand online isn't a choice anymore. It's a necessity.  The ways that you can bring your brand to life online are only limited by your creativity.  In fact, the technology that's required to implement any of the tools I talked about here are mostly free or relatively low cost.  So there is no excuse to hold back.
About the Author: Ivana Taylor is CEO of Third Force, a strategic firm that helps small businesses get and keep their ideal customer. She's the co-author of the book "Excel for Marketing Managers" and proprietor of DIYMarketers, a site for in-house marketers. Her blog is Strategy Stew.   You can reach her directly at Ivana@thirdforce.net.