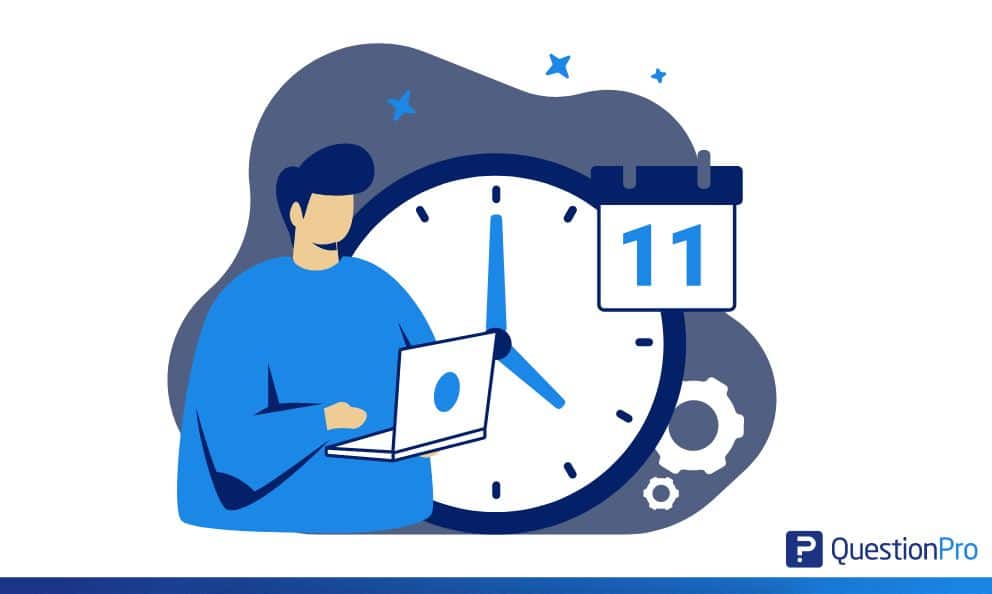 To advance the world of experience and surveys, we are continuously working on creating the best-in-class products. Below are some enhancements we are working on that will be released for our users in October.
Plan your research with these features and collect better insights to make smarter decisions.
Research & Insights
Share Survey – Collaboration (Phase 1)
We are making it easier for multiple users to work on the same survey safely without causing any technical issues/conflicts. In real-time you will be able to see all users actively working on a particular survey. When a question is added/edited, it will be locked so others cannot make inadvertent changes to it.
HubSpot Integration – Authentication Upgrade
In order to enable users to connect their HubSpot accounts with QuestionPro using their HubSpot credentials, we are upgrading the authentication technique for the HubSpot integration to OAuth 2.0. Additionally, HubSpot will no longer support current API Keys after November 30, 2022, and has stopped providing new API Keys on its platform.
Workforce
The scorecard is one of the key places where the client will look for both the summary and detailed answers to their survey questions. By revamping the existing scorecard, we are adding features like comparing each block with the overall mean of the survey, customizing the scale favorability & colors, switching decimal points, and exporting the data to Excel. The new enhanced scorecard will be available in the portal as a widget. 
Communities
Adding Not Equals Operator to Sampling
We are adding a new operator to sampling to make filtering easy for the administrator. The not equals operator will help the administrator to filter the members which do not fall under a certain criterion.
Customer Experience
Disposition Metrics 2.0 UI Update [Phase 1]
We are offering users an entirely new disposition metrics screen experience where they will be able to view details about the modes of transactions that were sent, visualize results with different custom filters, and interpret data based on various response statuses. A user will have the ability to carry out more actions and obtain more data as a result, allowing for greater analysis of the survey transactions.
Other bug fixes and enhancements
Surveys
SA-9512: Fixing issue with distribution history status, where incorrect status is reflected under the distribution history.

SA-10318: Fixing response viewer data, which misaligns if the Time taken column is hidden.

SA-10417: Fixing the dashboard permalinks not reflecting selected filters.
Communities
CM-2861

: Fixing the issue with points not credited for Topic comments and Idea comments.

CM-2833: Fixing the issue with response viewer – search not working properly. 

CM-2874: Fixing the issue with importing a blank file, if we import a blank file, the system says imported successfully

CM-2855: Fixing the issue with the mobile app toggle, if the mobile application is disabled on the web app, the mobile app should not accept the access code on the mobile app.

CM-2857: Fixing the issue of getting an oops error when adding Paypal rewards.
Workforce
WF-2874: Adding timestamp information in 360.

WF-2886: Adding scheduler in Ultipro Integration.

WF-2478: Fixing issue with Survey Comparison Mappings not dynamically saved.

WF-2895

: Adding demographics on LifeCycle Rules.
CX
Bugs and other enhancements
CX-2294: Fixing the issue where emails are going to the SPAM Folder.

CX-2295: Fixing the issue where the survey was not getting copied in selected feedback.

CX-2321: Fixing the Get User List API.

CX-2276: Fixing the issue where widgets are not displaying data as per the date filter.

CX-2267: Fixing the issue where data discrepancy is observed in the Dashboard and report download.
We're as excited as you are to see how our products offer a better experience to your respondents, customers, and employees!
As always, we'd love to hear your experiences and suggestions at [email protected].