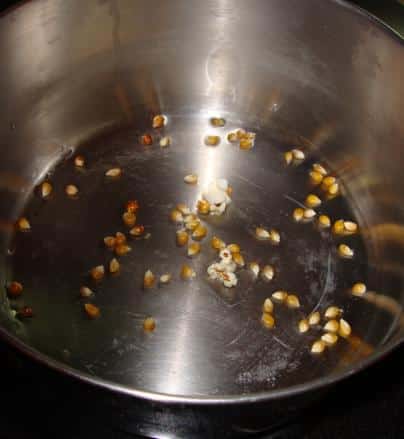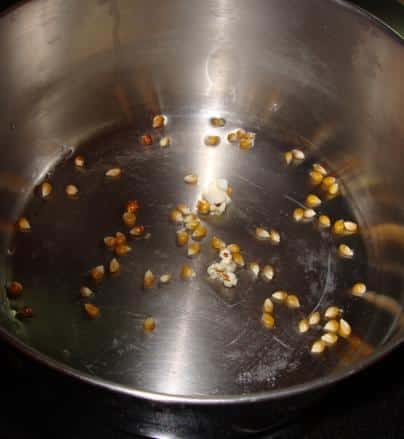 Today's guest blogger is Chris Brown.  Chris helps small and medium sized companies improve their marketing to get better sales results. For 17 years prior to that, she helped large Fortune 500 companies with their marketing efforts. She regularly shares her knowledge at her Branding & Marketing blog.
Building a strong marketing program is like heating up popcorn kernels. You watch the oil get hot, but it seems like forever before one kernel, or two, finally pop. Popping corn reminds me of coming out of this economic downturn.
All the signs are there that the economy has turned:
The recent Federal Reserve's "Beige Book" released on September 9, 2009 indicated that among most Federal Reserve Districts' business contacts outlook for economic activity remained "cautiously positive."
A survey of 2,000 CEO's conducted quarterly since 2003 by Vistage, shows CEO confidences have significantly improved. The most recent Vistage CEO Confidence Index rose from a low of 48.7% in fourth quarter of 2008 to 69.0% at the end of second quarter of 2009. Although CEOs expect the economic recovery to be slow, most recognized that businesses need to adapt to the changing economic landscape to survive and prosper in the future.
The kernels should be popping! To me, that's how the economic recovery is right now. Everyone is watching the pan. Waiting for those kernels to explode. If your marketing program took a long hiatus during the economic downturn, turning up the heat right now should pay big dividends to get your popcorn kernels popping sooner, rather than later. Those who market now will take advantage of the coming growth in market share.
Check your list:
Are you positioned on the internet so that your customers and consumers can find you when they're ready?
Does your website provide a clear point of difference of your products and services beyond the competition?
Are you taking advantage of the trending topics right now to capture additional market share?
How old is your oldest press release? Should you put yourself "out there" to help build current awareness?
I believe that companies with plenty of oil and popcorn in their pans right now, should consider turning up the heat. So many companies scaled back in their marketing expenditures during the recession. While it will take some time to get the consumers back into the stores buying and the phones ringing, now is the time to turn up the heat and begin to warm up those leads! Marketing is the heat. If your watching the oil and nothing is popping, turn up the heat and then watch one pop and another, another and another.
Remember these rules of marketing (and popcorn popping!)
Make sure you're using the right kind of corn and oil Know that the heat has to be there for a while before that first kernel pops. Keep the heat on and keep shaking.