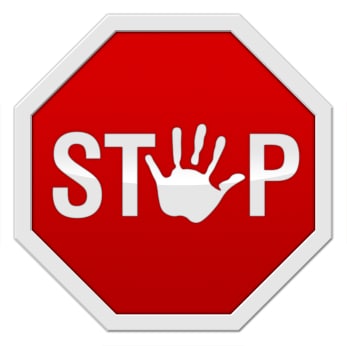 If you haven't heard yet, Google has expanded it's efforts to help you overcome email overwhelm — they've broadened the addition of an "Unsubscribe" link in their emails.  If you haven't seen it yet (and it hasn't seemed to hit my inbox yet) it looks something like this —

The idea is to make it more obvious and easy to unsubscribe.  I've actually seen this before (they first launched it in 2009) but in the past week, they've expanded its use.  Although I've not seen it myself, I wish it was working when I got THIS email: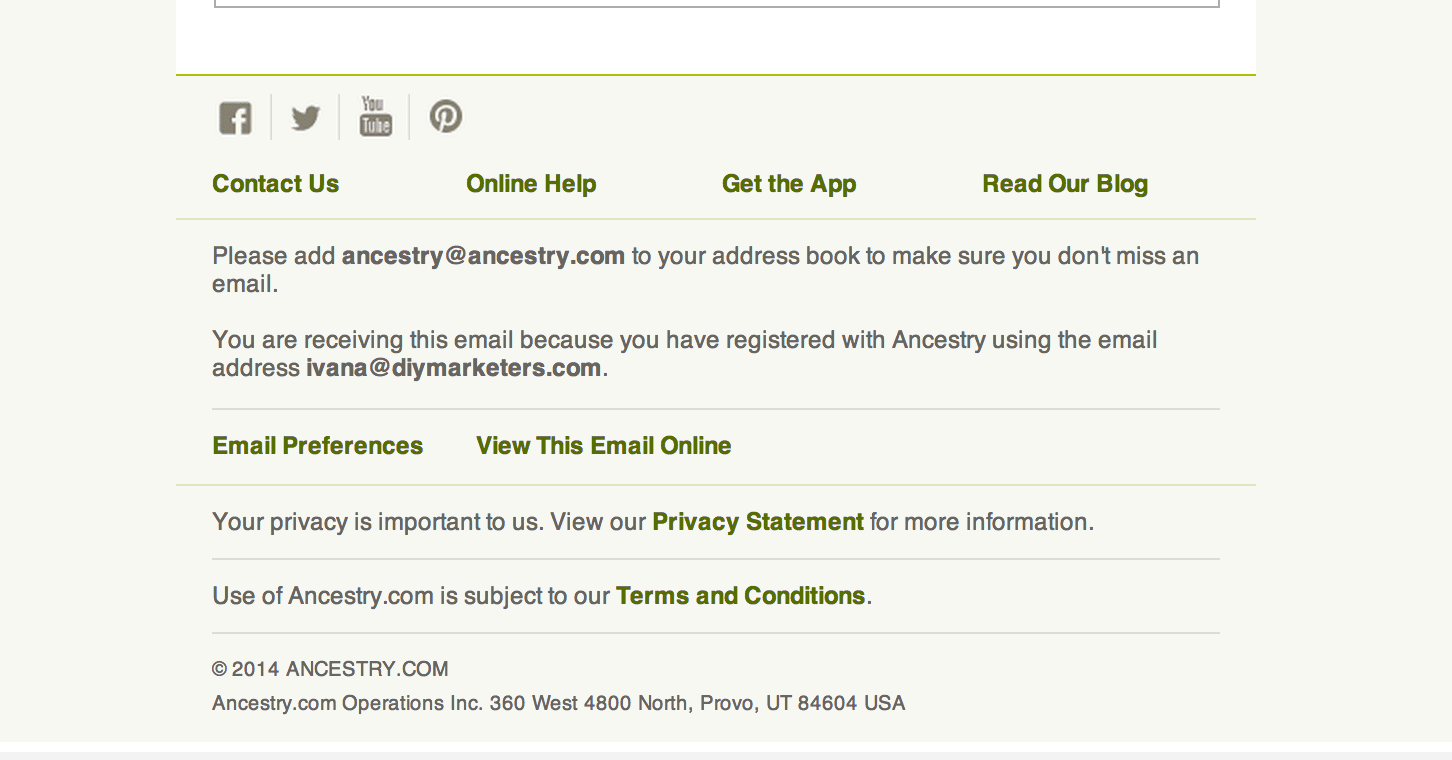 What you see here is an email from ancestry.com.  I did register when my son was doing a project – but I'm really not interested in receiving emails from them anymore.  So I looked at the top of the email for the PROMISE of the Google Unsubscribe — didn't find it.  Then I looked at the bottom of the email for the unsubscribe link — didn't find that either.  I made the attempt to login and change my preferences — and this was going to take me a solid 10 minutes (I swear)!  Then I got pissed.
The whole idea is to make it easy for folks to leave your list — but for some reason, companies take this very personally.  I think that this is a mistake.  I don't know about you, but I subscribe and unsubscribe from lists very frequently.  On again, off again and on again.  This is because sometimes I'm very interested in a topic and then the project ends or I no longer have an interest in this topic.  This is completely normal.
Your goals should be toward list engagement — and not size.  Again — this is truly one area where size doesn't matter.  f course if you have a large and ENGAGED list — then this is true heaven for all marketers.  But absent of size, engagement is what you want.
Here are my tips to make sure that you have a relevant and engaged list:
Don't fear the unsubscribe reaper — The first step is one of mindset.  Don't take unsubscribes personally – rejoice in them.  This means that this person isn't going to engage with you at this time — so why bother having them on your list if receiving your emails is going to upset them.
Make it easy for them to unsubscribe –– There are some companies that put the unsubscribe link right at the top — this makes it easy for you to unsubscribe when you want to.  Again — see #1.
Engage with your list — Let me get a little more specific about this.  Engagement means to ask questions, get into conversations, and get your list to take some kind of action in your email.  One way to do that is to use QuestionPro's Survey Software.  You can add links or even embed a survey into your HTML newsletters.  The cool thing about this is that it also entices your list to come back and see the results and actually learn something.
The bottom line in your marketing and communications with your list is to stop treating them like a list and start treating your list as people.  You'll find that your emails get opened and more people will engage with you because you provide valuable information.