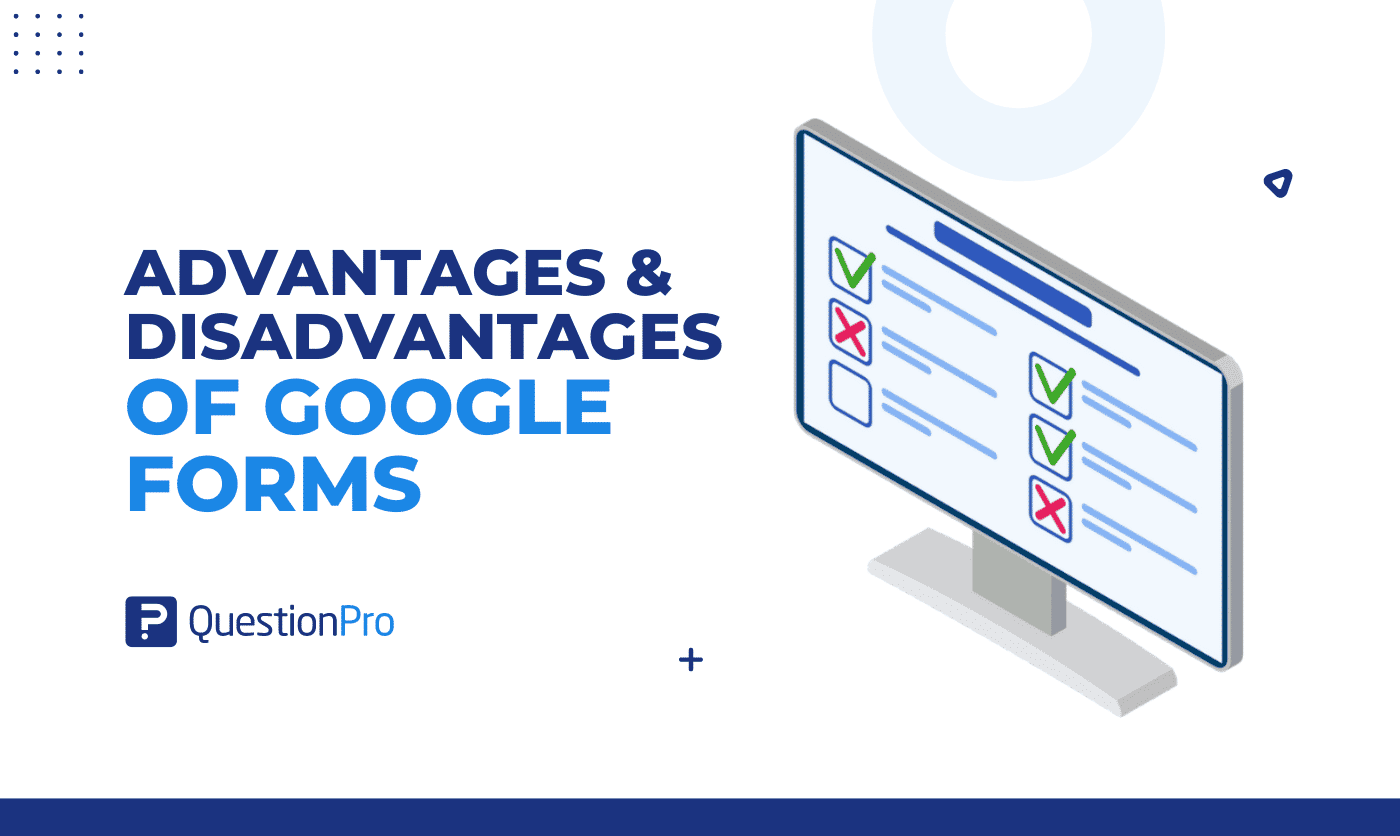 Let's learn about some of the advantages and disadvantages of Google Forms. This platform allowed the collection of information through personalized questionnaires or surveys, which can be viewed in a spreadsheet that automatically records the responses.
Despite being a success for Google, this tool had limitations that could hinder research projects. This is how to solve them.
If you already know how to create a survey with Google, you have probably seen that it has various features. Here we will tell you the advantages and disadvantages of each of them:
In addition to collecting information through personalized surveys or questionnaires, Google Forms offered templates to help speed up the process. However, they were very limited, as they offered approximately 15 templates, while platforms like QuestionPro offer more than 300 survey templates by experts in each industry.
One advantage of Google Forms was that it allowed sharing surveys with hundreds of people in real-time. However, the tool didn't allow offline data collection. It was impossible to answer the questionnaire if you didn't have an Internet connection.
Other platforms, such as QuestionPro, have an application for surveys, which allows you to record data in the field, no matter where you are, without the need to have access to the Internet and later download the information when you are connected to a network.
Google Forms allowed the customization of surveys to a brand's colors. However, this function was somewhat limited. Other platforms for online surveys offer other features to customize a survey in an advanced and professional way.
The survey administrator was able to create and distribute the survey using a Google email, distributing it by email without using limited response locks, which could cause bias in the results.
Google Forms allowed the use of text and images to create surveys. However, the capacity of these tools was not compared to others that offer higher weights for using these elements.
The platform allowed the creation of quizzes for free, but the features and question types were very scarce. On the other hand, QuestionPro has a FREE License that allows taking advantage of advanced features free, for example: using 100 questions per survey, more than 25 question types, using jump logic, adding your logo, exporting data in various formats, jump logic, quota management, shareable dashboards, and dashboards, etc.
Here we leave you a complete comparison of Google Forms VS QuestionPro so you can discover which is the most complete tool to carry out your data collection project. It's a great time to learn about the best Google Survey Alternatives, too.
The advantages and disadvantages of Google Forms are many. Still, the ideal is to explore other specialized platforms that meet your expectations and help you take the proper questionnaires for your research and get the desired results. This is the best time to move on from Google Surveys. If you want to know what functions QuestionPro has for you, do not hesitate to contact us to learn more about our platform.