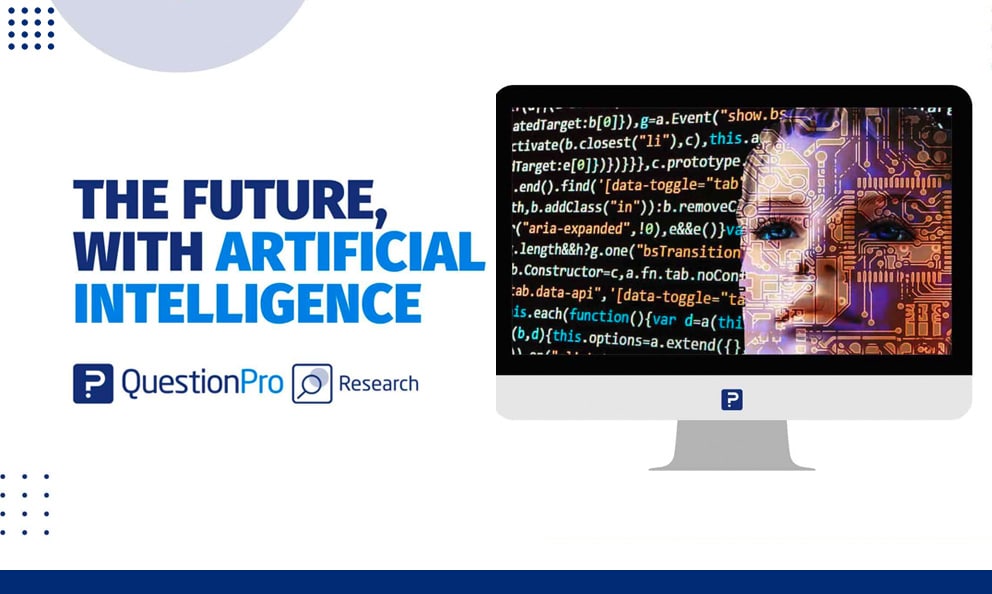 Have you ever thought about your TV remote control? No right? Me neither, but did you know that back in 1898, when renowned Serbian-American inventor Nikola Tesla created the world's first wireless remote controls, 89% of new yorkers thought he was crazy because this invention was, well, virtually impossible?
Nikola thought differently and unveiled a fully functioning remote control for a TV device at Madison Square Garden in New York City. He called his fledgling system, which could be used to control a range of mechanical contraptions, a "teleautomaton."
Something similar happens to all technology. We usually can't believe it is possible until it is. At QuestionPro, we believe the future is happening now, and we're not here to watch.
So, what is Chat GPT? ChatGPT (Generative Pre-trained Transformer) is a chatbot capable of forming complete sentences to respond to user queries in ways that allow it to search large databases and create well-formed responses. It was launched by Open AI in November 2022, and since then, it has gained popularity among internet users.
Dan Fleetwood, President of Research and Insights at QuestionPro, hosted a special panel on Live with Dan, along with Vivek Bhaskaran, our founder and CEO, Jamin Brazil, and Lenny Murphy. The panel discusses the use of the AI language model ChatGPT in surveys and the potential impact it may have on data quality and the research industry. The implication of ChatGPT's potential to revolutionize the way customer insights are gathered and analyzed by enabling the use of natural conversation and analyzing open-ended questions with more sophistication is also addressed by Jamin Brazil.
Lenny and Vivek together discuss how technology like ChatGPT can help with qualitative research, allowing for more efficient and accurate processing of data and the opportunity to decouple from the survey in some cases. They also mention potential concerns around the impact of such technology on jobs that are traditionally part of the back-end field operations and research industry.
Lastly, Vivek mentions the strategies that QuestionPro has implemented into their system to detect when ChatGPT is used in open-ended responses and flag them for review, all in an effort to maintain and ensure the highest data quality. And the implementation of a separate project run by QuestionPro that helps non-researchers design surveys by using ChatGPT to generate a list of questions around a certain topic.
Learn from the best and brightest minds in the market research industry, and watch the episode on the link below:
ChatGPT is not just a game changer in market research, but it is also proving to be an invaluable tool in summarization and productivity. As with any new technology, it is important to consider the limitations and potential risks before using it. However, with the increasing prevalence of AI in our lives, ChatGPT has the potential to make our lives easier and more efficient.