In a world of 140 characters, quick conversations, texting and social media analysis — what happened to the traditional open-ended question?  Is it dead?
Of course not.  But I think that our friend the open-ended question needs somewhat of a facelift or a makeover.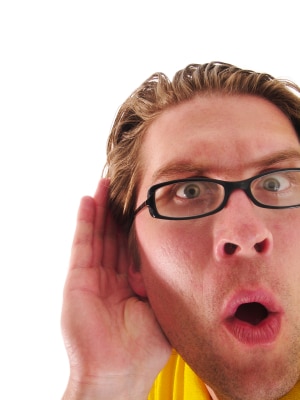 Ditch the lazy – I am SOOOO guilty of this.  Asking the lazy "why" question.  You know — you ask a multiple choice question and then just ask WHY?  This is so 1980's folks.  Simply asking "why" is the lazy way out.  Your respondent won't answer the question or you will get paragraphs of garbage.
Instead, Stop and think about what you are really interested in knowing and ask it.  Are you looking for what stops your audience from taking a specific action?  Ask them what is stopping them.  Are you interested in knowing exactly what they do after they've consumed your product — ask that.  But don't just ask why.
Ask what's missing:  This is a favorite question of mine lately.  After I ask a closed ended question, I simply ask what's missing from the picture or the offer that would make this a no brainer choice.
For example, if you're asking your audience to rate something on a scale from 1-10, then you can add a follow-up question (instead of why) ask them what is missing that would turn their 8 into a 10.  You'll be wowed by the specific answers you get that can turn into fantastic new ideas.
Do some qualitative research — before the research:  One of my favorite ways to leverage open eneded questions is to use them in qualitative research.  I don't use open ends as the answers, I use open ended questions to collect future multiple choice options.  Of course, you can brainstorm your own, but the closer you get to using Voice of the Customer open-ended options – the better your response rates and your ultimate results.
What do you think?
I'm curious about how you use open-ended questions and what your success strategies are for open ended questions.  I find myself skipping most opportunities to leave open-ended answers — even if I have an answer that would benefit the researcher.  I just don't want to type my answer.
So how do you use open ended questions and answers — share in the comments.