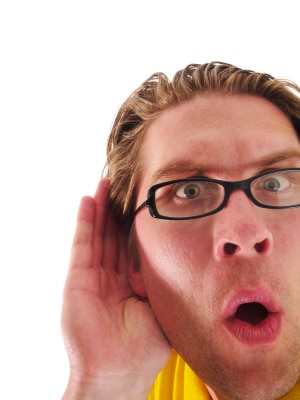 What do you expect?  We write online survey software for a living — don't you think we'd have some way of finding out what you guys think?
We actually have a few ways of finding out what you want.  One way is by simply watching our customers use the product — and using it ourselves.  We're always on the lookout for giving you the most powerful online survey software with the simplest and easiest user experience.
Another way we have of finding out what you want is by using our QuestionPro community over at IdeaScale.  This is where our customers and users tell us what they'd like to see.
Every week, we're going to be sharing some cool stuff that we're working on.  Some you asked for and some we observed the need for.
Here's what's new these days
Instant Copy.  The copy question feature is a favorite.  But we noticed that about 84% of all users edit the question AFTER they copy it.  Being savvy computer guys, we thought that was just too much clicking and that's not efficient.  That's why we set it up so that you can now edit, and copy — you're done.  That's one less click!  We're pretty excited about that.
Response Status Display.  I'm not sure if you noticed (but enough people did) that when you download the excel file — it doesn't really tell you if the survey was completed or not.  NOW YOU KNOW.  This isn't a bells and whistles feature – but it's a real life-saver.  Now you can download all the responses in an excel file and see exactly which ones were completed and which weren't, you can sort and filter to your heart's content.
The ever present scrolling Nav.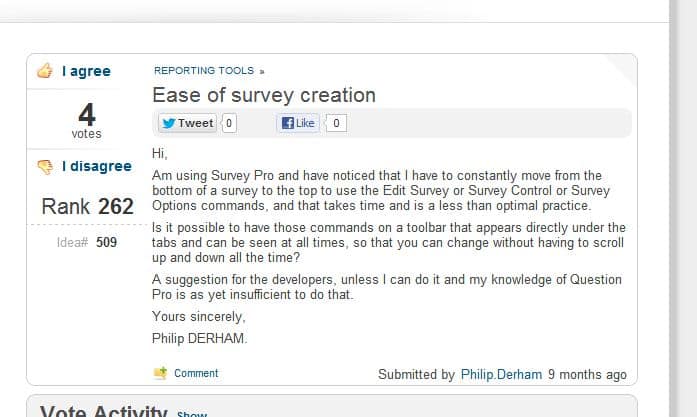 This feature improvement comes from the IdeaScale community. It's ALMOST a bells and whistles feature — the scrolling Nav.  No longer do you have to look for the navigation bar on the left because now, it's going to follow you down the page.  We've saved you (depending on your screen size) HUGE amounts of time spent swishing your mouse back and forth. ….You're welcome.
We're always making improvements to QuestionPro and we'll keep you posted on what they are.  And if you have ideas for improvements — head over to our QuestionPro Community on IdeaScale and let us know what you'd like to see!