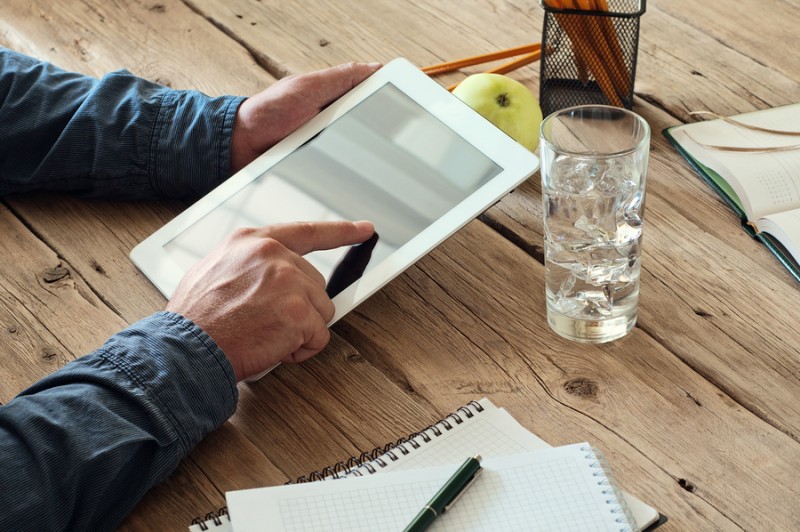 My manager asked me to create a survey which involves branching and show-hide logic. But he wanted to have a Back Button on each page! Now this sounds tricky as a back button and logic do not go hand in hand. But QuestionPro has just developed this feature – so guess what, I can do the task hassle free now with the back button along with the logic!
"You ask for it and we build it." QuestionPro is a customer-centric company. We take action on customer feedback to show that we're actually listening to what they say. And this is the exact case for this.
The Back Button feature by itself is a life saver and it also has been long awaited feature.
Back button can be applied to all the pages of your survey. However, if a page has any of the below questions, back button would be disabled automatically only for that page:
Max-Diff
Conjoint Discrete
Upload File
Signature
To enable the back button on all the pages and logic – all you need to do is, click on Survey Options, then click on Interface and turn on the option for Back Button and finally click on Save Changes.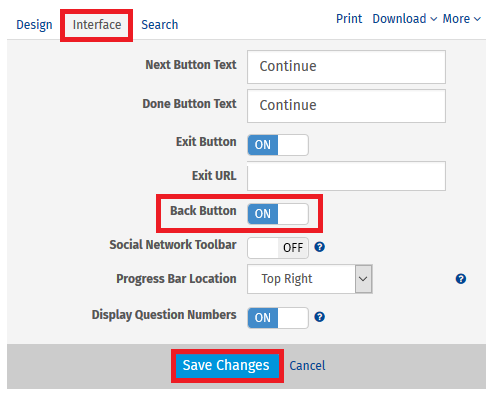 Sounds great so far. But will back button impact the reporting? At times, while taking the survey, the respondents feel that they should change the answer option selected and they use the browser button. However, this creates duplicate responses in the raw data which interrupts the analysis. But if you use back button, only the last selected option gets recorded, and it does not create any duplicate entries. Hence, it becomes much easier for the respondents as well as the reporting.
With all the New Navigation and New features, QuestionPro is hot and looking good!