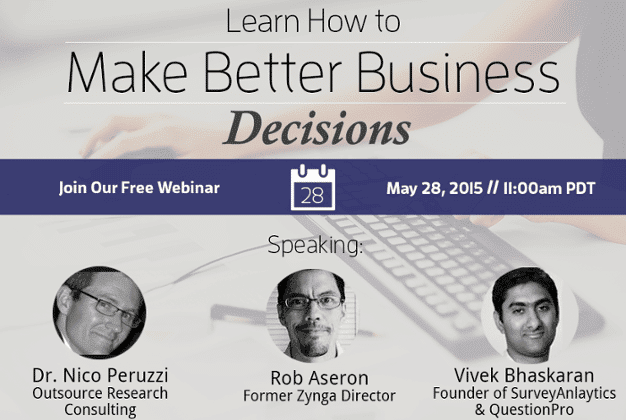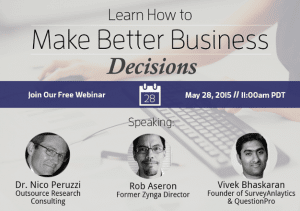 We're working hard on next week's webinar, A Beginner's Guide to Conjoint Analysis. And we're pretty excited about it, too! Here are a few things you'll be able to learn from the webinar.
What is conjoint?
We know it sounds scary, but it really isn't. Conjoint analysis is a powerful analytic tool that you can use to help with product development and marketing campaigns (you know, the stuff your organization thrives on). It takes basic analysis one step further by helping you identify what exactly it is that customers are looking for in a product.
When should I use conjoint?
Basically, use conjoint whenever you are looking at trying to understand what your customers really want in your products! Use a simple series of questions that are easy to set up and then let QuestionPro do the rigorous calculations to give you the analysis.
Why should I use conjoint?
Basic analytics can only get you so far, and, frankly, they can sometimes be misleading. Trying to understand your customers is no easy task. It's easy to create a survey, think you have the answers you need from basic frequency charts, work on a new product, only to find your customers don't actually like it or want it. Reduce that risk by using conjoint analysis!
I want to be a conjoint pro!
Great! Register today for the webinar on Thursday, May 28, at 11AM Pacific / 2PM Eastern. And remember, if you can't attend, still register so that we can get you the recording afterwards!