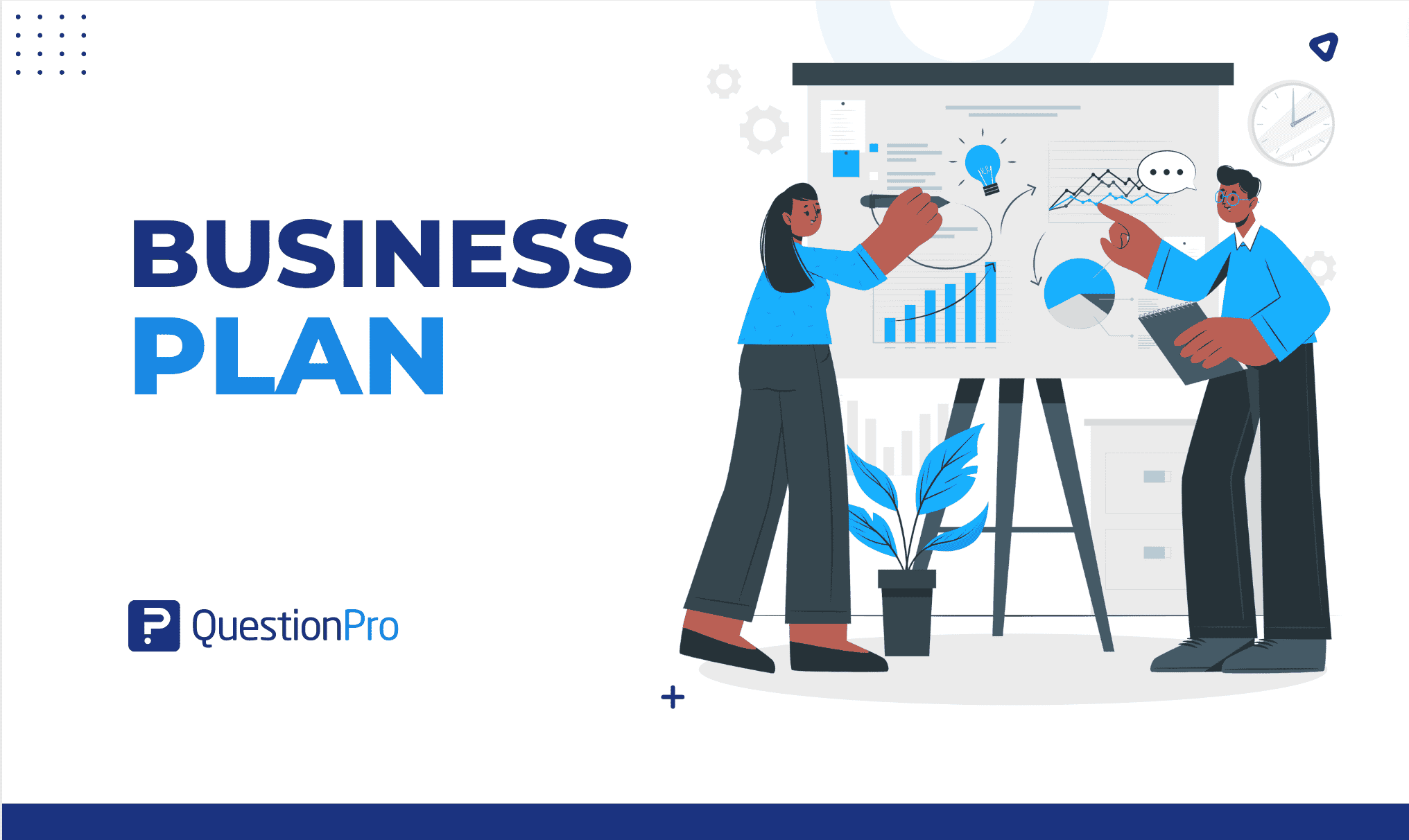 Whether you're just starting out or have been running your business for years, a business plan is one of the best ways to clarify the long-term goals you have for your business. By developing a plan for a business, you can put all of your business goals, objectives, structures, and marketing ideas in one central place.
Not every plan looks the same, but there are vital things to consider when making yours. These will help you and your business in the long run. 
Use this step-by-step guide to write a good business plan for your business.
What is a business plan?
A business plan is a strategy map. It shows where you and your business are, including your resources, skills, and goals. It also shows where you will be in the future and how you will get there. It's just a plan for how your business will work and how you will make it succeed.
It is a written description or blueprint of your business's future. All you need is a document that says what you want to do and how you want to do it.
Entrepreneurs who want to get money from investors use the business plan to explain their vision to potential investors. Second, they can be used by companies that want to attract key employees, look for new business, deal with suppliers, or figure out how to run their companies better.
A step-by-step guide
Start creating an executive summary
The first step in making a good business plan is writing an executive summary. Think of an executive summary as your company's elevator pitch in writing. You'll want to keep it short but still get across the important parts of your business. 
It should have your mission statement, a short description of your business's products or services, a breakdown of who owns the business, and an overall business plan summary.
Create a company description
You also need to write a description of your business, which is just what it sounds like. This document will have important information about your business, such as its name, physical address(es), key employees, and important facts about its history.
In the company description, you can talk more about your business, its goals, its ideal customers, the problems it solves, and what makes it different from its competitors.
Conduct a market analysis
Market analysis is one of the most important parts of a business plan. With a market analysis, it will be easier to understand your industry, your target market, and how to stand out from your competition.
Start by doing comprehensive research on the market your business is entering. No matter how big or small your business is, if you know the trends and opportunities in your market, you can make a better marketing plan to grow your business. 
Market research looks at everything from demographics to how people act as customers. When you do a market analysis, you can also learn about your competitors and determine their strengths and weaknesses. This analysis might also help you find potential customers or new products you could sell. 
For a competitive information analysis, look at how they are growing, what changes they are making, and where they are having trouble in the market that you can take advantage of. You can conduct your market analysis with QuestionPro survey software.
Define your business structure
Your business structure needs to be mapped out in your business plan. Making an organizational chart allows you to see how your business is set up. Write down the roles and responsibilities of your company's leaders and other key employees. Remember to include the company's structure in your organizational chart.
Describe your products and services
This step gives you more information about the products and services you offer. When you list your products and services, include details about how they are made, what materials are needed, how you pay for them, how much they cost, and any other relevant information.
Write a plan for marketing and selling
It's not enough to sell products or provide services. Your marketing and sales plan can be a partially-fledged marketing strategy, but it should clarify who you're targeting and how. Include which platforms or marketing methods you will use to reach your target audience. Also, mention your marketing budget.
You should also include a high-level summary of your company's sales strategy. A sales plan should include details about your sales process, your sales goals, and the steps you'll take to reach those goals.
Think about what marketing and selling success looks like for your business. Include details about how you plan to succeed with your marketing and sales efforts.
Get your business's financials together
Your business plan should also include information about how your company makes money. The following details should be included in this section:
Statements of cash flow

Statements of profits and losses

Balance sheets

Business expenses

Income statements
Most of these documents can be made with spreadsheets, although accounting software can also help organize financial data. Your small business checking account should be able to work with the accounting software you use.
Describe your financial projections
The financials section of your business plan reflects previous and present company performance. It is especially important if you want investors to give you money. You can also include a roadmap that goes into detail about your business's financial plans.
Include charts and other visuals in your financial projections to show how your company wants to grow. Try to see at least five years into the future to get a clear picture of where your business is going. Also, be realistic about what you think will happen. Give your financial plan some background and materials to back it up.
Write out your funding request
If you want to get funds for your business, you should include a list of any requests and requirements. Explain why you want to fund it and what it will be used for. Clearly state the terms and conditions of the funding and the type of funding that is needed.
Make an appendix
The last step of your business plan is the appendix. The appendix has documents that back up your business plans and extra information that isn't found anywhere else in your plan. You can add the following documents to your appendix:
Bank statements

History of a business's credit

Resumes

Legal document

Reference letters

Licenses
Consider adding a table of contents to help keep the appendix organized.
Conclusion
Whether you write the plan yourself or hire someone else to do it, it is well worth your time to take the time to write a strong and detailed business plan that can guide your business and convince outside team members to join.
Business plans are key to connecting with investors, lenders, partners, and vendors. They can help you explain why your business will be successful and why it's a great investment for everyone involved. They're also helpful in guiding your internal staff during the early years of managing the business.
Market research is essential for developing a business plan. To create a business plan, you need to know the current and past market details, audience, and customer's point of view. QuestionPro will assist you in analyzing your market and audience to provide insight into your business.
QuestionPro is a survey software that lets you create and design a survey to meet your goals and analyze the data for your business. QuestionPro can help you with your business plans by analyzing your customers' experiences. Contact us for further details.