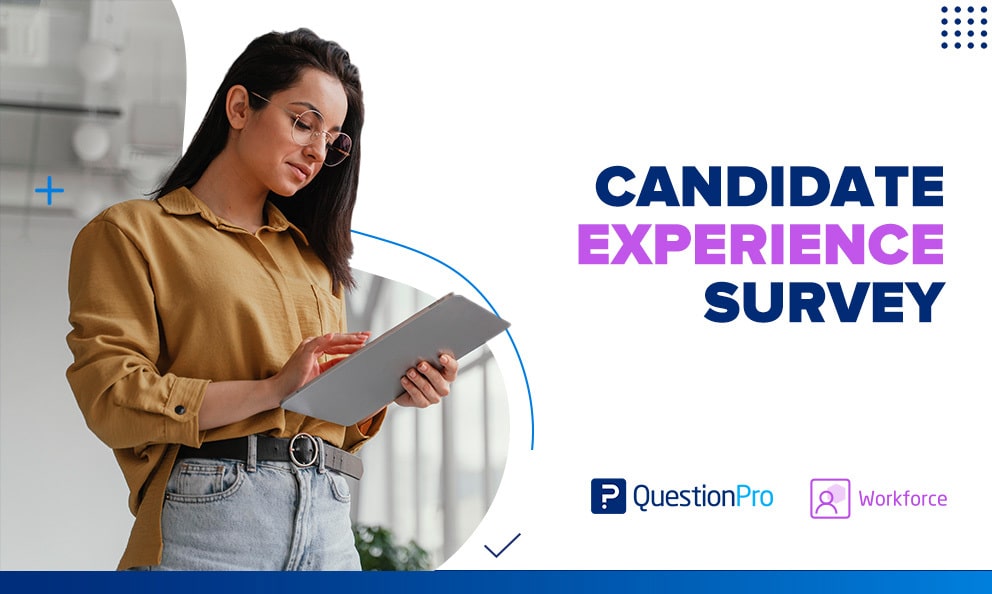 The main goal of HR professionals that conduct candidate experience processes is to improve and optimize their recruiting strategies and acceptance rates. But how can HR professionals make this process better, swifter, and more inclusive? Keep reading to learn how Candidate Experience Surveys are the go-to strategy for data-driven professionals.
Candidate experience is essential for most companies since it gives potential employees an authentic look into how the company works even before they are employed.
What is a Candidate Experience Survey?
In its essence, a Candidate Experience Survey is a survey that happens during or after the applicant's recruiting process. These are usually conducted by the Human Resources (HR) team to enhance and optimize their process and, by extension, the company.
Measuring candidate experience through HR surveys allows companies to collect valuable feedback, identify blind spots in the application process, and help increase hiring and retention rates.
In today's highly opinionated and communicative world, this kind of survey is most likely the greatest approach to collect such valuable information, given that the questions are designed to directly ask applicants what they really thought of the (usually many!) steps of your recruitment questions — and, best of all, anonymously and unfiltered.
That's why a candidate experience survey will provide you with honest and accurate information to assess, in real-world terms, how a candidate's experience was.
Importance of using a Candidate Experience Survey
You might be asking yourself: why should I do this, if I already have a mountain of work to do and tons of data points that I haven't analyzed yet? According to a Career Arc poll, nearly 60% of candidates have had a poor experience applying to a job; worse, 72% of those shared the experience online or with someone.
The same survey revealed that, in average, candidates spend 3-4 hours preparing and submitting info, while HR execs spend less than 15 minutes reviewing them.
Reasons to use Candidate Surveys
1. Brand awareness
Brand awareness plays an important role when hiring new employees. Both overall brand awareness and perceptions come from the company culture, which brings the brand to life, and the way it speaks to employees and potential customers.
2. Recruitment experience
The recruitment process is getting shorter as time goes on. You can use constant feedback to track progress if you want to shorten the hiring process. Communication and transparency within the processes are essential factors that define the candidate experience.
3. Comments for interviewers
Surveying candidates and new hires may be the best for training. It is not a direct part of the recruiting role, but they work collaboratively with hiring managers and the broader HR organization. To keep the process closed and ensure candidates aren't let down by a bad interview, seize the moment and train new managers to be interviewers.
Candidate Experience Survey Questions
To keep candidates engaged, only ask most important questions to your talent acquisition goals. Here are some examples:
The following questions should have strongly agree, agree, neither agree nor disagree, and strongly disagree as answer options.
The application enabled me to demonstrate my fit with the position

The technology used during the application process was easy to use

The recruiter answered all of my questions

The recruiter was clear about the next steps

The recruiter responded to my questions on a timely basis

Overall, I am satisfied with the recruiting process at [your company]

I would recommend [your company] to others

The application process met my expectations 
Ready to create a workplace culture where everyone can reach their full potential? Learn more about getting ongoing feedback from your employees and start taking action to impact your organization with QuestionPro Workforce positively.