Human Resource Surveys
A human resource survey is a type of survey questionnaire sent out to employees to obtain their feedback and reviews to gauge aspects such as employee morale,  staff engagement, etc.
Generally, human resource surveys are used by HR Managers and the Management team and are kept anonymous for genuine and candid staff feedback. This motivates the employees to be forthcoming, especially if they know their comments will be acted upon. Employee surveys make an integral part of employee feedback and are a great means of communicating with employees.
It is not always feasible to meet each and every employee in an organization, especially with big enterprises. Online human resource surveys act as an efficient proxy in such scenarios. Many organizations conduct human resource surveys annually or semi-annually; however, it is a good practice to do it frequently or quarterly, depending on your study focus. Many organizations go after long surveys when they do it once or twice a year, but those surveys get lesser responses. You need to keep them short for a better completion rate.
A recent study suggests that surveys with less than 12 questions record an average response rate of 83%!

10 Amazing Human Resource Survey Questions
There are a whole lot of questions that you can ask when you conduct a human resource survey. Knowing what to ask and designing the right flow of questions is crucial to succeeding in getting employee responses. We have highlighted some important questions that you should ask in your human resource surveys divided by various HR aspects. Let's look at these human resource survey questions below.
Company communications evaluation survey questions
Transparent and frequent communication plays a significant role in the smooth functioning of an organization, be it external or internal. Both are equally important; external could be with your customers, vendors, etc., whereas internal would be with peers, supervisors, management, etc. When preparing and conducting such a survey, you need to keep in mind all of the above elements. Below are some of the important questions that you should include in your Company communications evaluation survey.
When it comes to communications in your company, how satisfied would you say you are with it?

How would you describe your impression of communications within your company?

How do you feel about the information you receive?

Compared to last year, how would you rate your knowledge of the company, its strategies, and its ongoing accomplishments?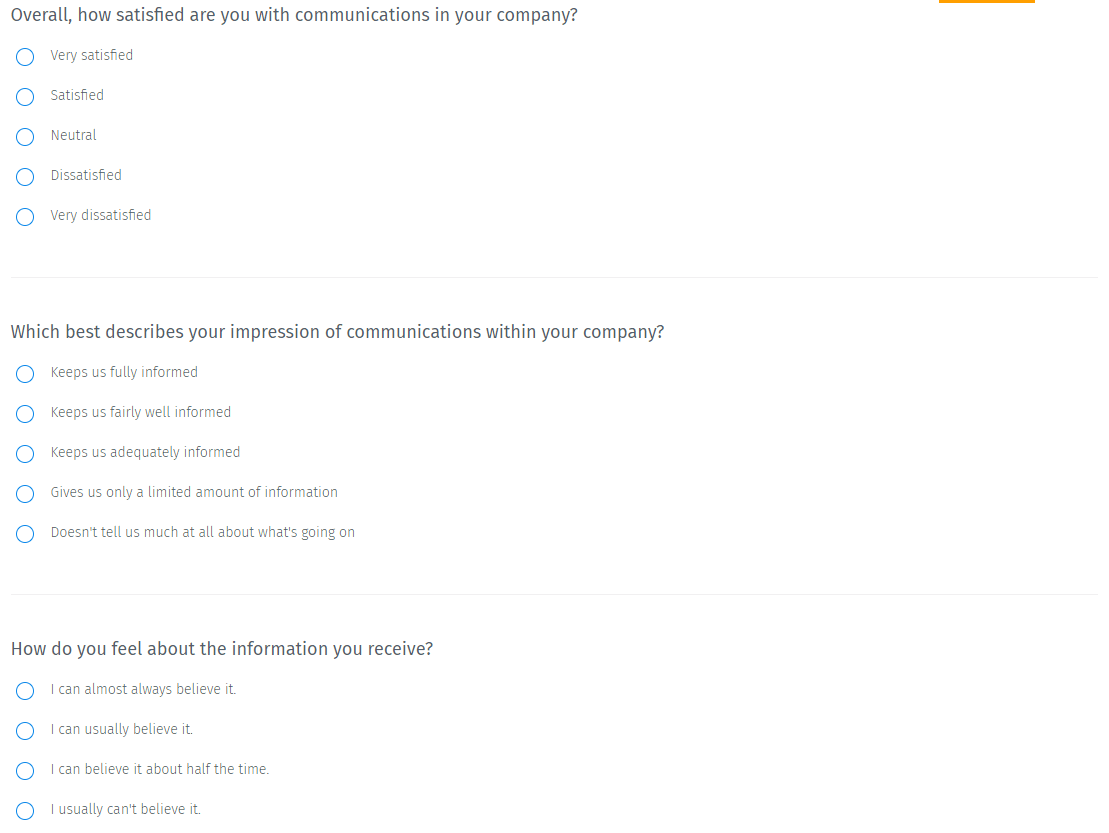 Employee engagement survey questions
An employee engagement survey is conducted to measure how valued your employees feel in the organization. Tracking it is essential to determine whether your employees are happy or not and how long they intend to stay with the organization.
The questions in a staff engagement survey are designed to understand the levels of engagement in the organization. Engaged employees play a key role in keeping your employees happy and acquiring new ones. Below are some of the most important questions that you should include in your employee engagement survey.
Do you feel the staff evaluation process is fair?

Do you feel your team members are receptive to your suggestions?

Are you able to strike a work-life balance with the organization?

Do you feel your colleagues and seniors communicate information with the utmost clarity?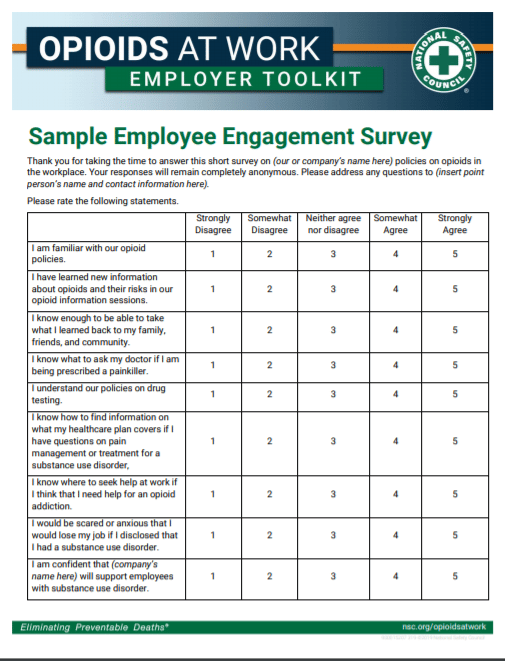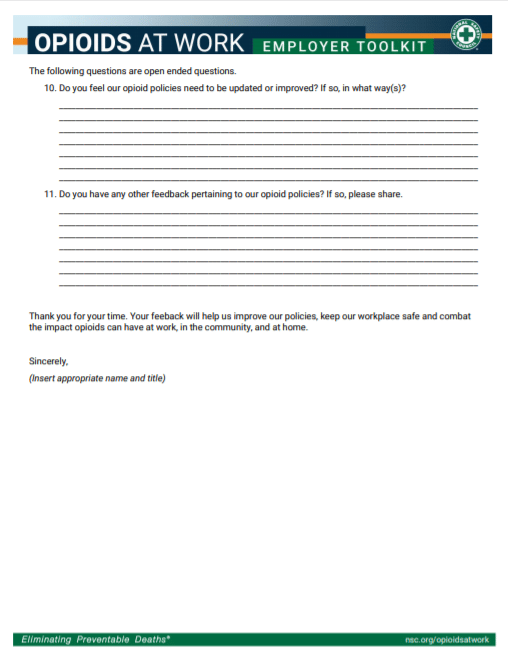 Employee experience survey questions
Employee experience is the sum of experience that an employee goes through an organization from the time of hiring to their exit. Employee experience surveys are important to understand what areas of your people processes need looking into. A typical employee experience survey should contain the below questions.
Were you satisfied with the information provided to you during your recruitment?

How satisfied were you with the onboarding process?

Do you believe employees equal growth opportunities in this organization?

Do you get along well with your teammates and colleagues?
Employee exit survey questions
Conducting staff exit surveys are a good way to dig deeper into why your employees are leaving the organization. What is most crucial here is that you need to ask the right questions to get the right data. Without the right questions, your survey will get you nowhere. Let's look at some of the most essential exit interview questions?
My manager held regular team and one-on-one meetings to catch-up

My organization provided me with ample employee benefits

I got to voice my opinions and concerns in the organization

I was frequently offered new learning opportunities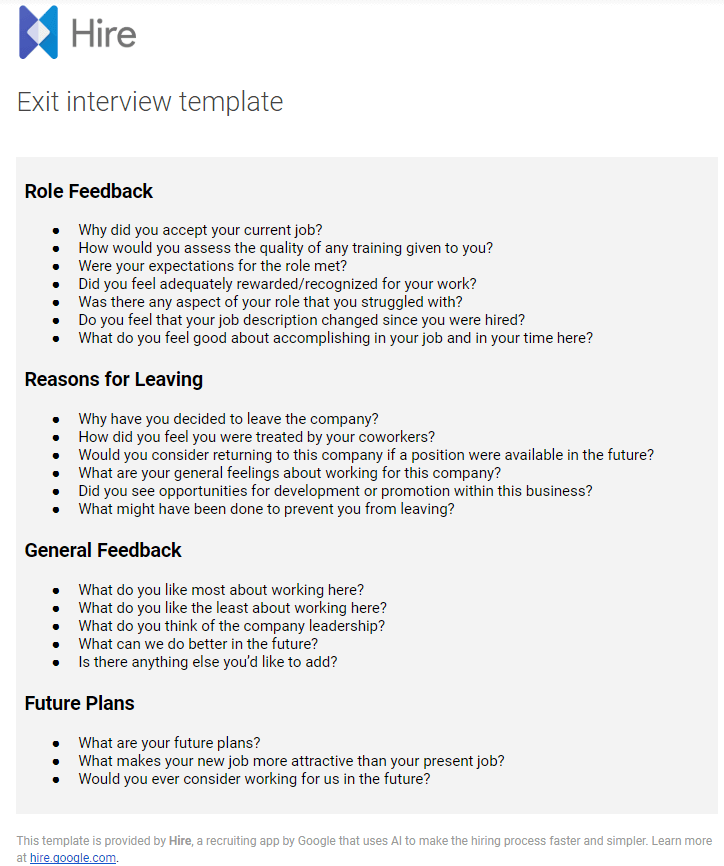 Work Culture survey questions
Work culture is the set of words, actions, values, and beliefs that make an organization what it is. It influences employee experience, their journey from being hired to the time they retire or exit the organization. A workplace culture survey is conducted to gather insights from the staff on how the organization's culture is and how it can be made better. It evaluates how well-aligned an organization's culture is with the values it propagates. A workplace culture survey should contain the below questions.
Do you feel respected by your colleagues, managers, and management in the organization?

Does your supervisor provide you with timely feedback about your assignments?

How does this organization define "success", according to you?

How dedicated is your organization to diversity and inclusivity (D&I)?
Employee motivation survey questions
There are numerous ways to improve staff motivation, and conducting employee motivation surveys is a good way to do that. You can track and measure staff motivation through online employee surveys and get pointers to improve it further. An employee motivation survey should consist of the below important questions to get a good amount of responses.
My team and others recognize and value what I contribute

When I'm at work, I often don't realize how quickly the day went by

I am always excited on Mondays to go to work

I feel confident I contribute to organizational goals
Employee performance review survey questions
An employee over their tenure works with numerous employees and colleagues. It is only fair their feedback is considered in the performance evaluation process. It is a holistic approach to evaluate an employee, and more and more organizations are embracing 360-degree evaluations. Here we will look at some important questions that should be asked in an employee performance review survey.
Does the employee always finish their work on time?

Is the employee a team player?

The employee keeps the customer updated about all developments

I would be glad to have the employee as my team member
Employee 360-degree review survey questions
A 360-degree employee performance review survey questionnaire consists of questions that aid in gathering data from several stakeholders within an organization. This type of survey will help you collect data from peers, colleagues, superiors, etc. to build a wholesome picture of an employees' performance. This survey must have these below questions.
The employee has the requisite skills to work in their function

Does the employee own their mistakes?

The employee always communicates respectfully and professionally with everybody

The employee always consults with their team members before arriving at a decision
Employee satisfaction survey questions
A staff satisfaction survey is a powerful tool that HR managers use to understand how satisfied employees with their organization. This survey helps management know the reasons for satisfaction dissatisfaction, and probable measures can be taken to improve workforce satisfaction. Remember to include the below questions in your staff satisfaction survey.
Do you have a clear understanding of the organization's strategic objectives?

Does your team inspire you to do your best?

Do you think you are valued by your team and your manager?

Do you see yourself working with the same organization after 2 years?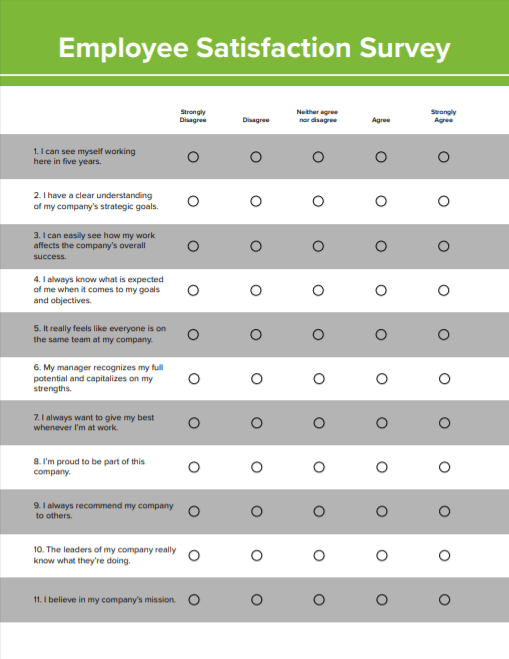 Management Evaluation Survey Questions
Management evaluation surveys are conducted to understand the employees' perception of the executive or management team. The management team decides the direction of the organization; it's strategies, policies, etc. and hence plays a key role in employee experience, productivity, morale, and their intent to stay. Make sure to include these questions in your management evaluation survey.
How satisfied are you with your immediate supervisor and their work?

How satisfied are you with the strategic direction of the organization?

How willing is the senior management team to invest in employee learning and development programs?

How willing is the senior management team to accept their mistakes?
Why conduct human resource surveys
The purpose of a human resource survey has to be well defined to ensure maximum responses or success. That is why we saw above the various types of surveys and questions that go into these templates. Let us now understand why we should conduct human resource surveys.
Collect data
Collect staff responses through targeted employee experience and workplace culture surveys.
Analyze
Recognize the most and least striking behaviors in your organizational culture.
Take action
Recognize and work towards your top preferences for the coming operating cycle.
Define frequency
Define milestones and conduct staff surveys. Use your custom-branded portal to make sure priorities are being handled by your stakeholders.
Benefits of conducting human resource surveys
Human resource surveys give organizations opportunities to focus on important employee aspects such as work culture, talent acquisition, employee retention, employee experience, staff satisfaction, staff productivity, etc.

Identify and address employee concerns as and when they arise.

Streamline communication with employees; effective communication in an organization has to be two-way.

Employee performance review and feedback collection get way via human resource surveys.

Get feedback on what can be done differently to improve business processes and improve employee experience.