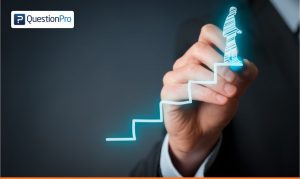 "The only way to do great work is to love what you do"- Steve Jobs.
One of the most important aspects of running a successful organization is having motivated and engaged employees. Employee engagement and employee motivation are one of the factors that differentiate between ordinary and the extraordinary.
Employee motivation is the level of energy and enthusiasm an employee brings to his/her workplace. The motivation factors can be intrinsic or extrinsic and vary from one person to the other.
Employee engagement is an approach, that results in giving an appropriate condition to all the employee in a workplace. It is more of a fundamental concept to understand the qualitative and quantitative relationship between the employees and their workplace.
Unfortunately, there is no exact science of employee engagement or employee motivation.
Ultimately, the right combination of engagement and motivation is the recipe for success, because it certainly is an art like cooking.
5 Steps to success with employee engagement and employee motivation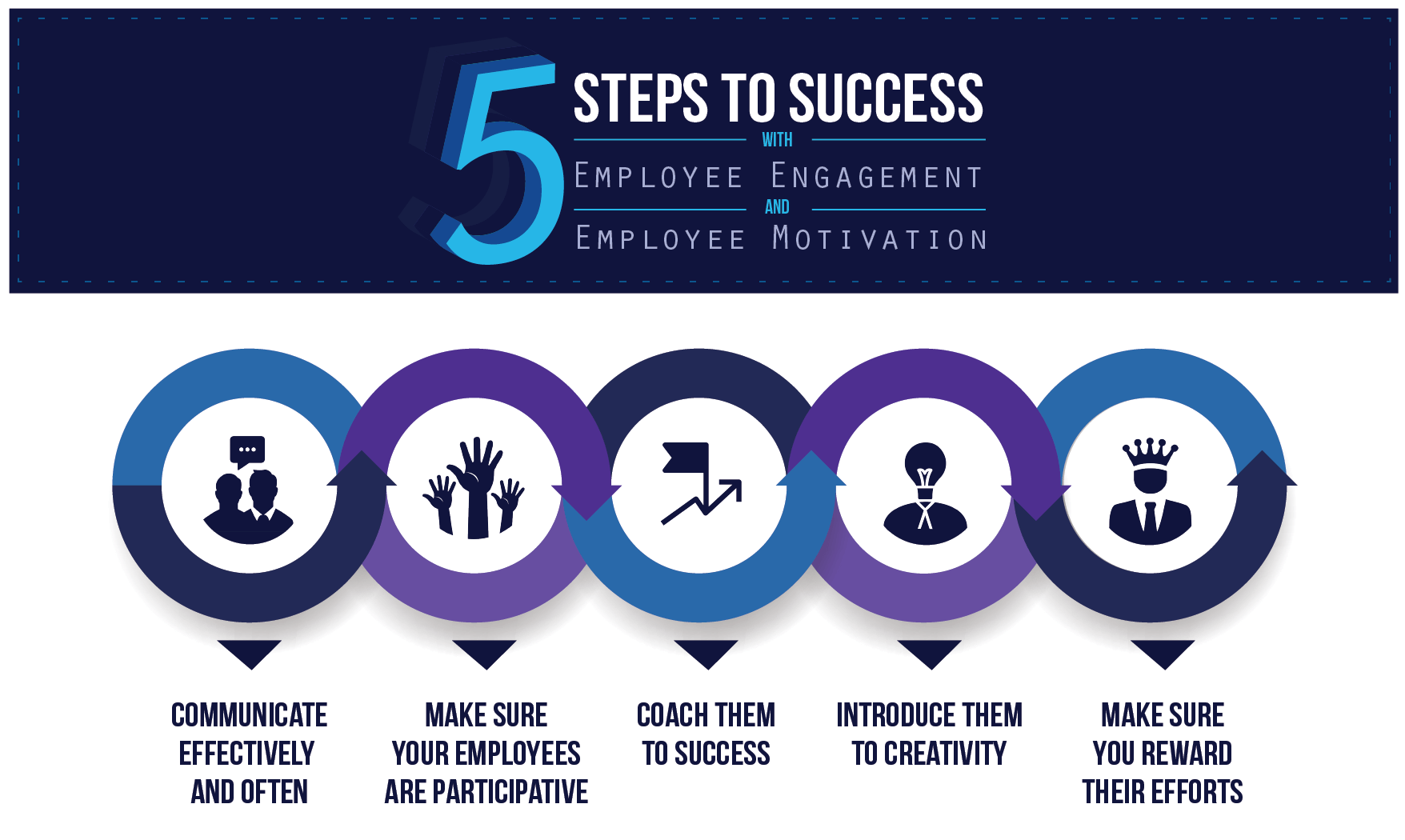 1. Communicate effectively and often: We have heard the phrase, communication is the key to success. Effective communication is an essential aspect of any workplace. To keep your employees motivated and engaged, as an employer you need to make sure the communication is transparent and clear.
2. Make sure your employees are participative: Employee participation at the workplace is extremely important for organizational success. Organizing constructive games once a while at workplace helps employees get rid of anxiety and stress and they get to know other employees better encouraging a healthy work culture.
3. Coach them to success: Sharing success stories, conducting timely training (with internal and external trainers or coach) and similar activities can help your employees formulate a clear path to their success. A motivated and an engaged employee is always an asset.
4. Introduce them to creativity: According to one of the great coaches, Dale Carnegie, if you keep doing the same thing, in the same manner, you end up achieving less. Encourage your employees to think out of the box. Don't rubbish their ideas of innovation, you never know the suggestion can help you earn a million dollars.
5. Make sure you reward their efforts: Everyone likes appreciation once a while, as an employer reward your employee's efforts and dedication. It necessarily needs not be big, a voucher, gift card or simply a thank you note can help your employees perform better and walk in the direction of success.
Engagement and motivation to a greater extent are correlated. But there are some theories that talk otherwise. Some organizations weigh engagement and motivation separately. Therefore, they might have a different take on the two expressions.
Free ready-made template for employee engagement
Anomalies related to employee engagement and employee motivation
As an employer, you would want your workplace to have both, engaged and motivated employees. However, there are certain anomalies related to engagement and motivation.
Here are a few examples of how many organizations perceive employee engagement and motivation:
Employees feel an emotional connection to their work (Engagement)
Employees think the work they do is purposeful (Motivation)
Employees have a constant goal of learning and development (Engagement)
Employees show leadership qualities and take authority and control for tasks assigned to them (Motivation)
However, most organization forget that this is the 21st century and "individualization" is the attitude. Customization in the approach of assigning work and giving feedback can motivate and engage more employees, "than one size fits all" management theory.
When the organization recognizes the efforts put in by their employees, effectively communicate with them, and provides professional development opportunities, engagement as well as motivation soars.
It's always a good practice to know your employees and their concerns. It speaks of you as an effective leader, employee motivation and employee engagement is not a rare sight. But these attributes have to be nurtured and recognized in a timely manner.