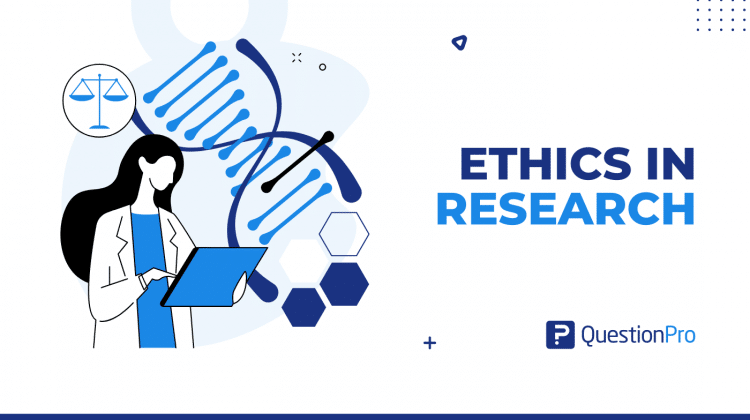 Academic research and writing play a crucial role in the advancement of knowledge and the progress of society. The pursuit of new ideas, discoveries, and solutions to complex problems is the cornerstone of academia, but it must be done ethically.
Ethics in academic research and writing refer to the moral principles and values guiding scholars' work. These principles and values help ensure that research is conducted responsibly, with integrity, and without harm to the subjects or the wider community. However, ethical lapses can occur in academia, leading to serious consequences such as damage to reputation, loss of funding, and even legal action. 
Understanding Ethics in Research and Insights Gathering
When people think of ethics, the normal is to think about the difference between good and bad. The Golden Rule, the Hippocratic Oath, and the Ten Commandments… there are many moral and ethical norms of conduct. But what happens in the academic world? What rules should be followed and why?
When it comes to research, ethics is a crucial component that guides how we conduct our studies. It's important for scientists and researchers to follow a set of rules when collecting data from people.
Academic research aims to understand real-life situations, find effective treatments, and improve people's lives. But to do that, we need to be ethical in how we go about it.
Being ethical in research means protecting the rights of those who participate, ensuring the research is accurate, and being honest. By doing so, we can be confident that the research is fair and respectful of everyone involved.
Additionally, researchers need to be mindful of the potential for harm that could come from their studies. This means being upfront with participants about the research, getting informed consent, and protecting their privacy.
It's also important for researchers to consider their work's social and cultural implications, particularly for marginalized or vulnerable groups. This means finding ways to be inclusive and respectful of different perspectives and experiences.
The Importance of Accuracy in Research and Insights Gathering
Research and insights gathering accuracy is a fundamental aspect that cannot be ignored. Accuracy in research refers to the degree to which the information gathered is reliable, valid, and free from bias or error. This is why accuracy is such a critical component, as it ensures the credibility and usefulness of research findings.
Accuracy is essential in research and insights gathering for several reasons. Having accuracy in research ensures that the results of it are trustworthy and can be used to make informed decisions. Accurate information helps individuals, organizations, educational institutions, and policymakers make better decisions that are based on facts, not assumptions or guesswork.
Furthermore, accuracy helps to prevent the propagation of misinformation, which can have significant negative consequences. Inaccurate research findings can lead to wrong decisions, wasted resources, and even harm to individuals or communities.
The consequences of inaccurate research and insights can be severe in the short and long term. Inaccurate research can lead to false conclusions, which can lead to misguided decisions, wasted resources, and lost opportunities. It can also damage the credibility of the researchers and their work, which can have significant consequences for their careers.
Best Practices for Maintaining Ethics and Accuracy in Research and Insights Gathering
Maintaining ethical considerations and accuracy is of utmost importance when conducting academic research. Ethical considerations help ensure that research is conducted to respect human rights, while accuracy ensures that research findings are credible and trustworthy.
To ensure ethical considerations are met, researchers must follow a set of guidelines that outline how research should be conducted. These guidelines may vary depending on the field of study and the type of research being conducted. Still, they generally involve obtaining informed consent from research participants, protecting their privacy, and avoiding any harm or exploitation.
Researchers must take several steps to ensure accuracy in research and insights gathering. One key strategy is to carefully design the research study to ensure that it measures what it claims to measure. Researchers must also use reliable and valid measures and avoid biases or errors in data collection and analysis.
Getting approval for your study by an IRB and steps
When conducting academic research, whatever the field of study, it is essential to obtain approval from an Institutional Review Board (IRB) before beginning the investigation. An IRB is a committee that is responsible for reviewing research proposals to ensure that they meet ethical and regulatory standards and protect the rights and welfare of human participants.
The process of submitting a research proposal to an IRB typically involves several steps. First, the researcher must complete an application that includes detailed information about the study, such as the research question, methodology, and data collection procedures. The application must also include information on how the researcher plans to obtain informed consent from participants, protect their privacy and confidentiality, and ensure that the study does not cause any harm or distress.
Once the application is complete, it is submitted to the IRB for review. The IRB will then evaluate the proposal to determine whether it meets ethical and regulatory standards. This evaluation may involve a review of the research protocol, the informed consent process, and any potential risks or benefits to participants.
If the IRB approves the proposal, the researcher may then begin the investigation. However, the IRB may also require revisions to the research protocol or additional information before granting approval. In some cases, the IRB may determine that the research poses a significant risk to participants and may require the researcher to modify or even terminate the study.
Learn more about how QuestionPro can help you in the IRB process: Understanding the IRB process
Conclusion
Conducting academic research and gathering insights are crucial for advancing knowledge in various fields. However, it is equally important to conduct research in a way that is ethical and accurate. Maintaining ethical standards helps ensure that research is conducted in a way that respects human rights and protects research participants. Accuracy in research and insights gathering helps to ensure that research findings are credible and trustworthy.
To maintain ethical and accurate research practices, researchers must follow best practices, such as carefully designing the study, using reliable and valid measures, and avoiding biases or errors in data collection and analysis. Additionally, obtaining approval from an Institutional Review Board (IRB) before beginning the investigation is critical to ensure that research meets ethical and regulatory standards and protects the rights and welfare of human participants.