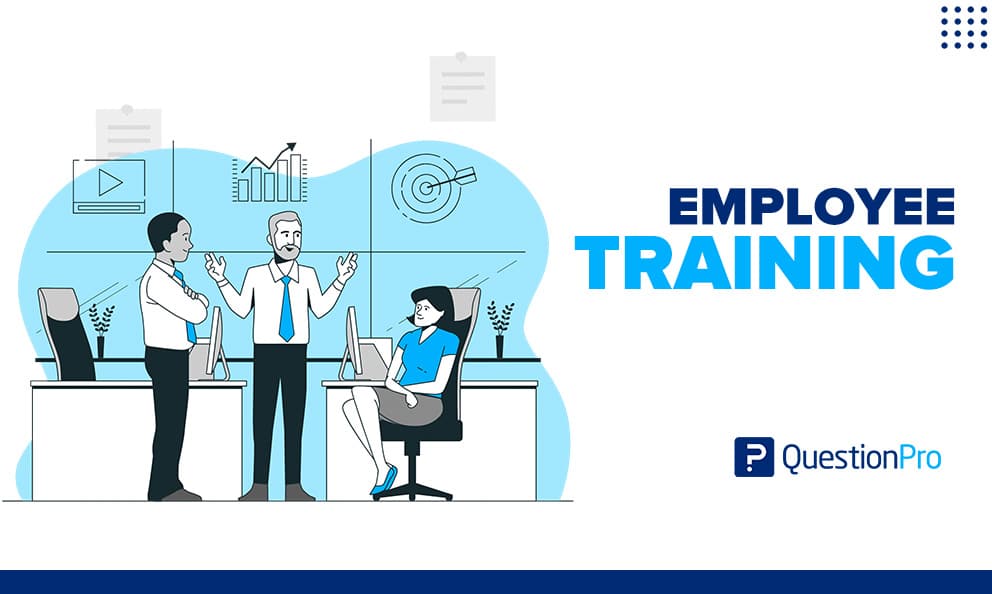 Employee training is essential in any business. It improves the ability to perform more efficiently. Trainers and managers must provide extra training to create a happy and productive workforce. In this article, we will find out what employee training is and learn about its types.
What is Employee Training?
Employee training is a process to improve employee skills. It is a regular and special type of employee development program that is essential for organizational growth.
Training is important at all stages of employment and for all employees. Employee training is essential to stay updated with rapidly changing technologies and the working environment. It is also necessary when transferring someone from one assignment to another.
A training program requires an organization's time, effort, and money. So it is essential to be careful in developing a training program.
Benefits of Employee Training
If we consider the effects of digital transformation in business, the necessity for employee training becomes even more essential. Companies are making significant investments in staff training and development. It helps to grow and make progress both for the organization and personal.
Organizational benefits
Organizations now offer professional training programs to help employees grow their abilities. It is beneficial for organizational growth. Let's see some of the key benefits of training the employees for the organization.
Improves employee productivity and profit margins.

Helps to prevent workplace errors and accidents.

Reduces absenteeism and attrition rate.

Ensures the organization's long-term sustainability

Makes it easier to implementation of new tools for employees

Improves Quality Standard Commitment
Personal benefits
Apart from organizational benefits, employee training is also beneficial for individuals. Some of them are listed below.
Improves the speed of performance and efficiency.

Creates career opportunities to get promoted.

Increases employee engagement in the work.

Enhances the motivation of the employee.

Employees can use their acquired skills even after resigning.
Employee Training Types
Onboarding training
The onboarding phase is essential to familiarize the new hire with the fundamentals of their employment. It will also connect them with all tools they will be using. Only inform employees what they need to know. Employees can feel stressed if you provide too many details at once.
Compliance training
Compliance training refers to any training program that all employees must complete. This training should cover all your staff need to know. It can be any legal matter or general guide to running the company smoothly. Compliance training usually varies from one industry to another. As an example, training for a medical firm and a software firm would be different as per their profession.
Technical training
Technical training focuses on a specific product or task. It describes how to use any technology or tools at your workplace. Technical training programs should only be assigned to personnel who need to study them. A senior employee can then be assigned to train the junior personnel. The length of technical training can vary based on the tool or software covered. Technical training can sometimes be a fast, one-time training session. Remember that technical training is not required for all your staff. It's pointless to arrange technical training for a front-desk receptionist. 
Soft skill training
Soft skills are individual qualities. It is necessary for the success of the company and the growth of the employee's careers. It is typically related to how you work and communicate with others. Soft skill training might include subjects like:
How to listen 

The communication process with the team and each other.

Teamwork process and guideline

Adaptability and flexibility

Speaking ability in public
These abilities help employees to cooperate and deal with conflict.
Product training
Product training applies to any product or service you provide. Its aim is to ensure employees understand whatever their organization provides. It is a must for employees and professionals to communicate with clients. Product training is often provided to salesmen, customer service agents, and members of the product team. It highlights your company's unique selling point for each product or service. It keeps your current employees informed about new products, services, or functions. Employees are also receiving training on their competitors, background, and marketing strategy.
Sales training
Sales training is required for all salespeople. It assists employees in selling items or services. This training is like product training. It promotes the selling aspects correctly and skips the minor product details. The sales training highlights how to properly market the products and their unique features. This form of training generally required the role-playing of actual conditions. This allows employees to experience personally how they can market the items or services.
Leadership training
Leadership training is a sort of soft skills training program. It focuses on interpersonal abilities that are needed for leadership skills and attributes. Employees might be given leadership training to help them advance in their careers. An organization should recognize which individuals have significant leadership potential. Then should plan the appropriate training programs to develop future leaders. Leadership training is sometimes underestimated and it has a negative impact. Poor leadership usually leads to a negative experience for everyone.
Health and safety training
Safety training is designed to improve organizational health and safety. Its goal is to keep everyone safe and to reduce safety risks. Employees should be trained in safety procedures on a regular basis. This sort of training warns employees of potential dangers and risks related to particular work activities. It also trains employees to identify, report, and address issues.
Conclusion
Different forms of training should be provided at different stages of professional life. Companies should frequently improve their employee's skills by offering employee training. You can provide excellent learning experiences for your employees by providing different types of training when needed.
Learn more about how to get ongoing feedback from your employees and start taking action to make a positive impact in your organization with QuestionPro Workforce.