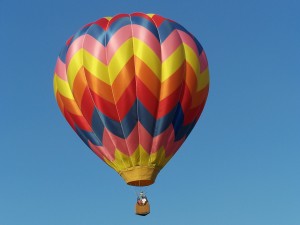 We're working on our upcoming special free training session all about personalizing and customizing surveys. I did a quick how-to video about using custom variables for how to personalize a survey, but I want to look at one of the cool features we have for easily customizing a survey.

Add Some More Color!
I'm going to guess your organization has a few colors that make up your theme. Chances are, either you or someone else in your organization knows the exact hex values for the colors. (If you don't know what a hex value is, it's a six-digit value that's used to identify exact colors.)
Once you have the hex values for the colors you want to use, go into Customize Theme under the Edit Survey tab. There, you choose Custom Theme. Anywhere you see the hex code (background, title bars, or buttons), click, select the existing code, then replace with the new code.
If you have a parent account with sub-accounts, from the parent account, you can save the theme as "Save Organization Theme" so that all accounts have it available — saving time and trouble for everyone needing to go create the same custom theme!
For your reports, you do the same thing, only from the Reports tab. Click Customize Theme, then update the hex values for Question Text, Table Background, and Table Highlights.
And that's it. Really! So go color those surveys pretty!