This week's winner for submission of the week for our Burn Your Comment Cards contest comes from Jeremy in Gilbert, Arizona, and even coming from a conservative such as myself, I have to give him credit; this picture is VERY clever: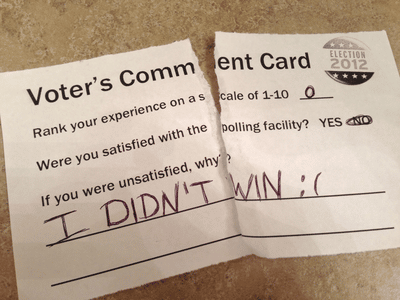 (Signed: xox0, Mitt Romney)
Let's get a round of applause for Jeremy; he managed to make me laugh out loud before 8 AM and that is no small feat!
Don't forget, the contest ends on Friday, November 16th so make sure to get your entries in now! Enter here.