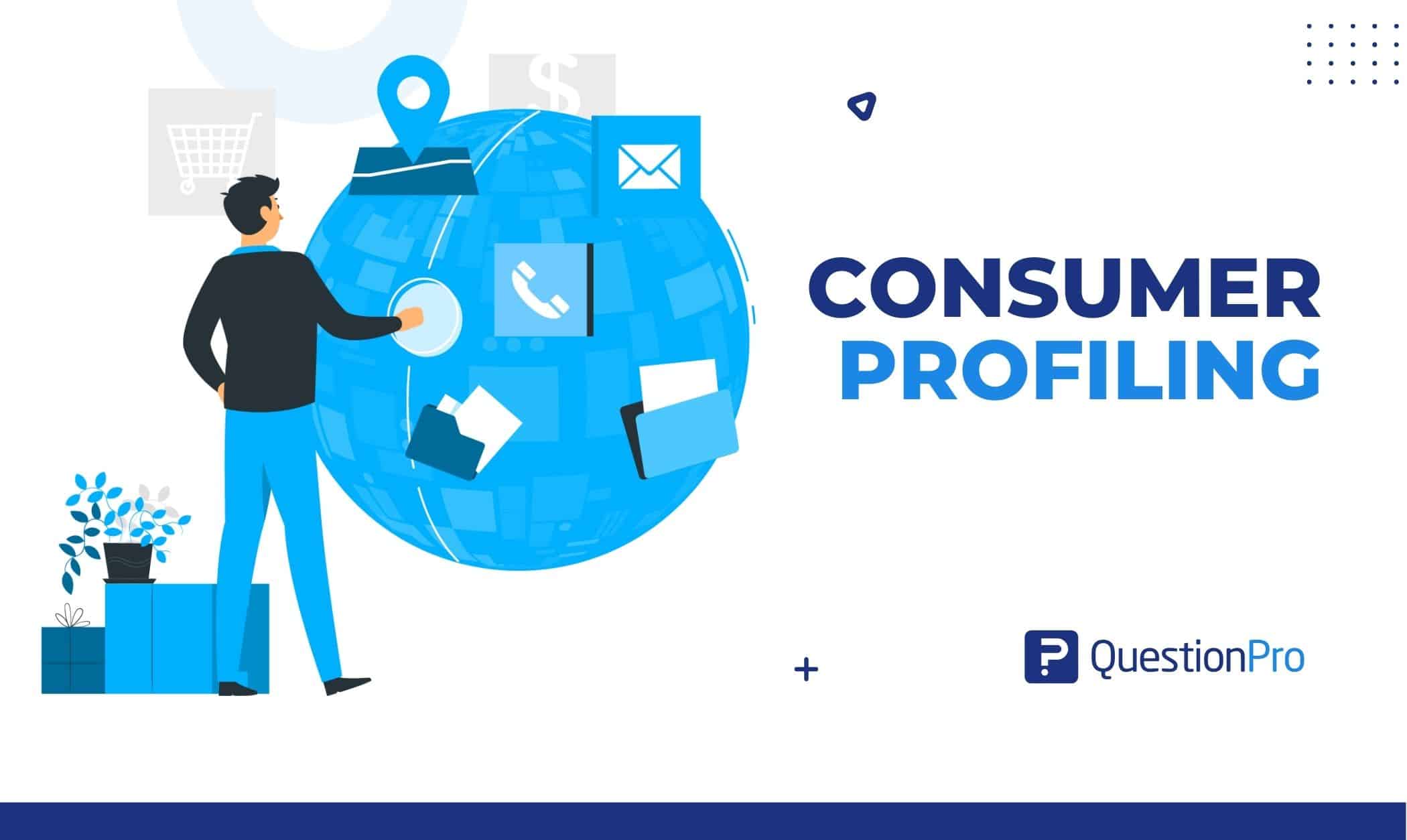 Consumer profiling is essential to marketing to target the proper customers and communicate effectively with them. It can lead to more successful marketing campaigns, higher revenue, and, most importantly, satisfied consumers.
Businesses can improve their marketing and chances of selling by learning more about their customers. Through consumer insights, sales, and marketing teams can learn more about their ideal clients, the challenges those clients are trying to address, and the actions most likely to be taken by prospects at various stages of the sales funnel.
In this blog, we will talk about consumer profiling, its type, and best strategies.
What is consumer profiling?
Consumer profiling is a marketing method that collects and analyzes customer data to make a detailed picture of their typical customer. This information can include things like their age, gender, income, and buying habits, as well as other things that might affect their decisions about what to buy.
Focusing on your current clients comes first in this approach, then your ideal target market and target audience, giving you the assurance you need that you're looking in the appropriate places.
Once you have this, it's important to comprehend and define these consumers to craft effective messaging, concentrating on the best customer insights that might inspire helpful innovation.
Why is consumer profiling important in business?
Businesses should consider using consumer profiling as a part of their marketing for several important reasons. Some of the most important benefits of customer profiling are:
Improved understanding of target audience: Consumer profiling lets businesses gather and analyze information about their target customers. This helps them learn more about their customers and develop marketing plans that are more likely to fit their needs and preferences.
Targeted marketing: Businesses can make personalized marketing campaigns that are more likely to work if they divide their target audience into smaller, more specific groups. This can increase the chances of making a sale and strengthen customer relationships.
Increased sales: Businesses can make marketing plans that are more likely to lead to sales if they know more about their customers. This can help the business run better overall and bring in more money.
Customer loyalty: By creating personalized marketing campaigns that meet their customers' specific needs and preferences, businesses can build stronger relationships with their customers and increase customer loyalty.
Competitive advantage: Businesses can build stronger relationships with their customers and create a more loyal customer base by marketing campaigns tailored to their needs and preferences.
In summary, consumer profiling is a useful technique that can assist businesses in learning more about their target customers, developing better marketing plans, and increasing their chances of making a sale.
Different types of consumer profiling
Businesses can use different kinds of consumer profiling, depending on their specific needs and goals. Some common ways to profile a consumer are:
This profile collects and analyzes consumer data based on age, gender, income, education, and other demographics. This information can assist companies in defining their target population and creating demographic-specific marketing strategies.
Consumer buying habits, interests, and behavior are used to profile consumers in this way. This information can assist businesses in understanding consumers' purchase habits and creating sales-boosting marketing strategies.
This sort of profiling collects and analyzes data on consumers' attitudes, beliefs, values, and motives. This information can help businesses understand consumers' purchase habits and create marketing strategies that meet their requirements and preferences.
Geographic consumer profiling involves gathering and evaluating consumer data by country, region, city, or neighborhood. This information can assist businesses in understanding local consumer needs and preferences and creating targeted marketing tactics.
In summary, businesses can use various consumer profiling techniques to understand their target market better and create winning marketing plans. The appropriate profiling type will vary depending on the organization's individual goals and objectives.
Best consumer profiling strategies
Consumer profiling can be accomplished in several different ways. In this context, psychographics, consumer typography, and consumer characteristic approaches are all applicable. Other approaches employ affinities, a strong emphasis on demography, and other features.
The best consumer profiling strategies will differ depending on a company's individual goals and objectives. However, the following are some common best practices for consumer profiling:
Start with a clear understanding of your target audience
It's critical to understand your target market and their requirements and preferences before gathering and evaluating consumer data. This will enable you to concentrate your efforts on the proper target market and create more potent marketing plans.
Collect a wide range of data
To build a complete customer profile, gather lots of data. Demographic data like age, gender, income, and education level and behavioral data like buying patterns and preferences are examples. You can better understand your customers by gathering as much data as possible.
Use multiple data sources
It's important to use many different data sources to get the most complete and accurate information about your customers. This can come from customer surveys, focus groups, reports on market research, and other places. Using more than one data source, you can get a complete picture of your customers and make better marketing plans.
Regularly update and refine your consumer profiles
Your consumer profiles should be updated and improved regularly because customer tastes and behavior can vary over time. This helps you stay current with market trends and advancements so that you can modify your marketing plans as necessary.
Use the data to develop targeted marketing strategies
Once you have gathered and analyzed consumer data, you can utilize this knowledge to better tailor your marketing efforts to the tastes and preferences of your target audience. This can increase your chances of making a sale and getting to know your customers better.
Conclusion
Consumer profiling is the process of gathering and studying information about a company's intended market to better understand its preferences, routines, and requirements. This data can be used to target marketing and product development initiatives to match better consumer wants and to spot possible growth and expansion opportunities.
In general, consumer profiling can be useful for businesses looking to enhance their products and services and create more efficient marketing plans.
Surveys are a good way for businesses to learn more about their target customers because they let them collect detailed information about their customers. This can help companies to improve their products and services and develop better ways to market them.
Surveys can also help businesses figure out where they can grow and expand and learn more about the competition in their industry.
A customer research survey can help businesses learn more about the people they want to reach and help build compelling consumer profiling. QuestionPro is the best research tool in the world. It has a mature platform for gathering both qualitative and quantitative data.
Use QuestionPro to overcome your research problems right now!