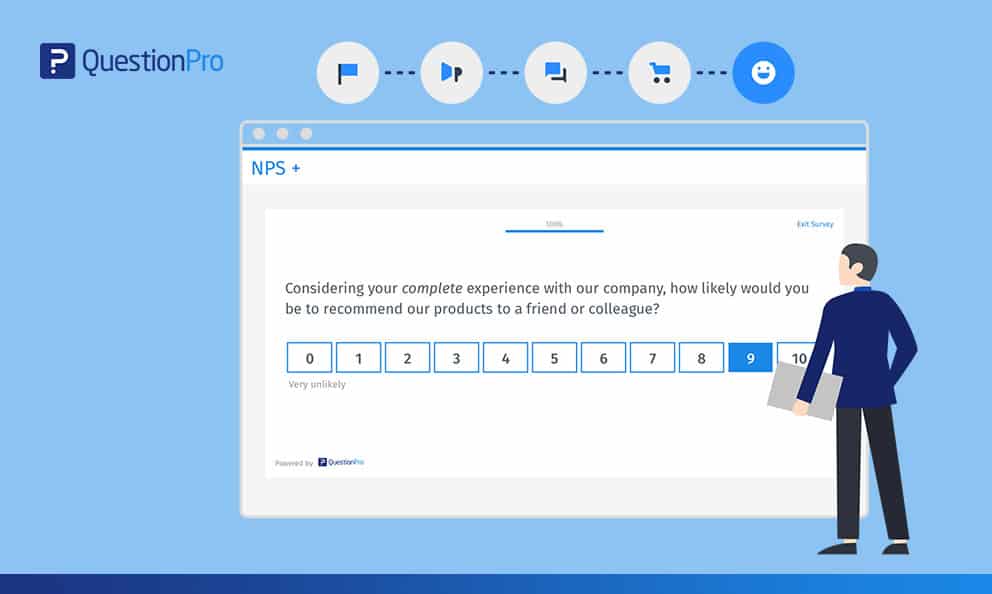 Within a short period of time, COVID-19 took over our lives and forced us to rethink the way we experience the norm. The top concern that is here to prevail is the fear of touch or direct contact. Contactless experience measurement is a solution worth trying.
New challenges always open the gate to newer opportunities, and hence we must revamp the way we engage. Experience transformation takes the lead on the podium of changes that organizations must implement to survive and keep up with this new norm.
While countries struggle to resume normalcy, companies will need to address the way they reach their customers in a touchless or contactless manner. We take a look at what companies could do to ensure they create a secure environment for their employers and customers' continuity in engaging and providing safe feedback through contactless experience measurement.
In-moment contactless experience
Be it a grocery store, a restaurant, or even your workplace, it's more important now than ever to understand if your customer or employee has had a safe experience with their purchase, service, or visit.
While using kiosk systems and tablets used to be a great way to get in-moment feedback, we need to improvise the way we do this. At QuestionPro, here are 4 ways you can achieve in-moment contactless feedback through our offline mobile app: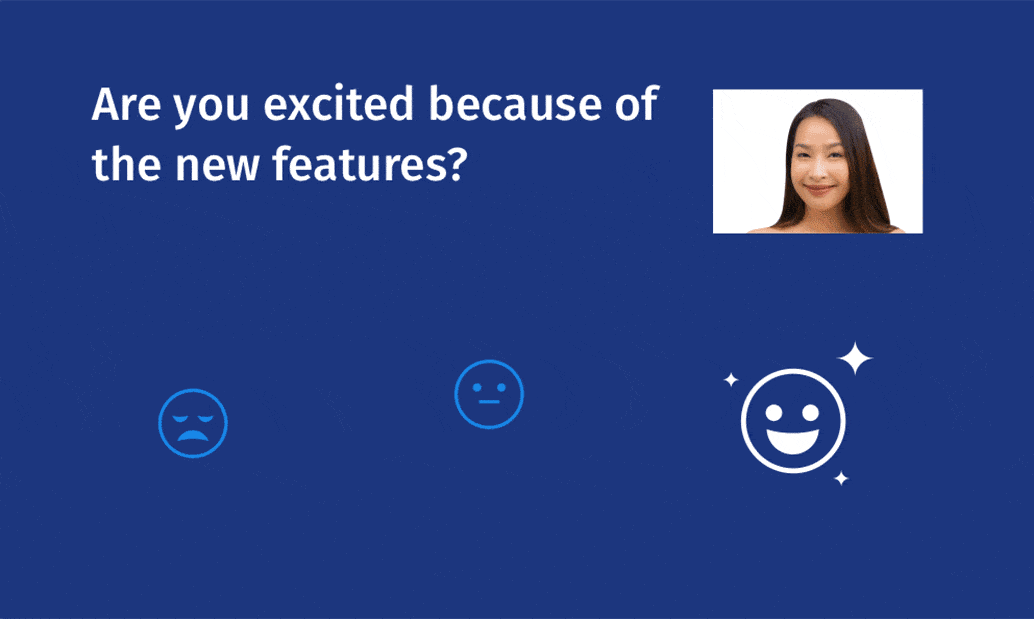 Facial Recognition – Capture gestures as an answer for smiley rating questions. Computer vision technology embedded into our mobile app will help you automatically capture facial expressions to identify if it is positive feedback, negative feedback, or neutral without the need to touch any interfaces. The app will automatically activate identification when it detects a face.
Hand Recognition – Capture thumbs-up/thumbs-down gestures for like/dislike questions. Gesture recognition technology embedded into our mobile app will automatically capture hand gestures for a simple yes/no or like/dislike question types.
Voice Dictation – Replacing the qualitative open-ended comment box with a voice recognition technology helps users capture emotion through a voice recording.
QR Codes – For a more cost-effective alternative, QR codes can still work as an efficient solution to collect real-time feedback with the help of a smartphone. QR codes also have the added advantage of getting location-based in-moment feedback by associating unique links to each QR code.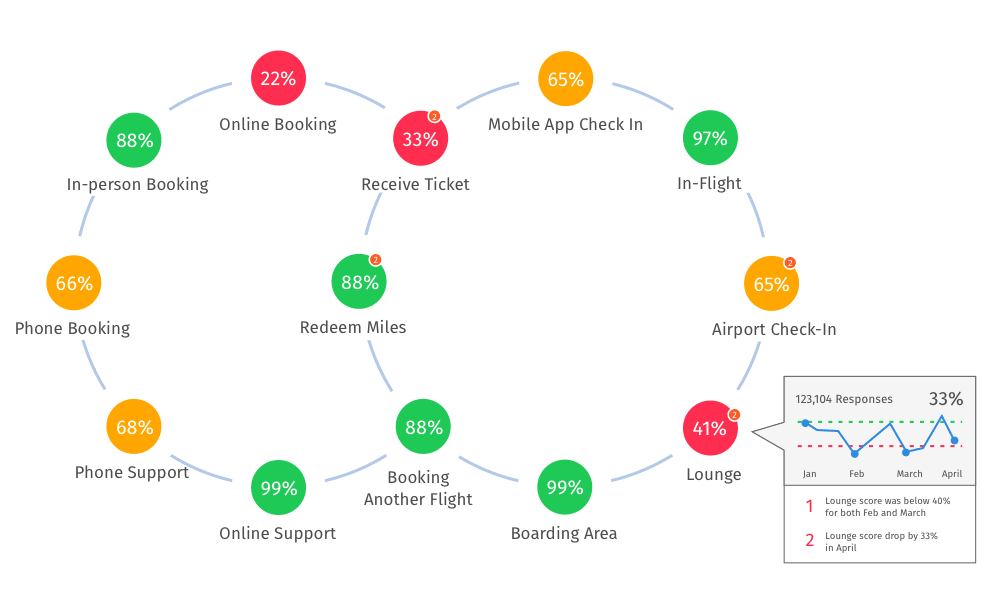 If we take a step back and look at our existing touchpoints, we will notice that even the digital touchpoints might require a fair amount of tweaking to ensure the functions that precede this are modified to be touchless and efficient.
Transactional contactless experience
In most cases, one should consider in-person feedback approaches as off-limits at the moment. Personal devices will then still hold the key to providing access to a safe contactless experience measurement environment.
With the majority of the working population owning a smartphone device, it makes it easy and simple to reach customers through a number of mediums. Integrating feedback data with operational data, however, is the key to successfully understanding the customer experience and having a centralized tool that can achieve all the objectives like the QuestionPro's CX platform.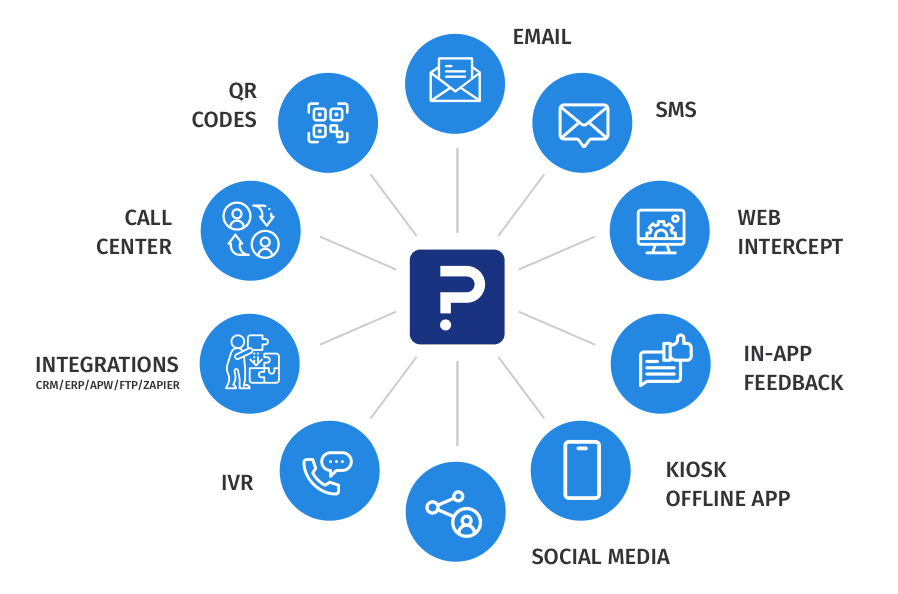 Email – Post-transaction emails are a simple way to reach your customers and understand their experience with you. However, emails tend to go unattended in a sea of information that is received. Most often you will only find the truly passionate customers who have had an outstanding experience, or a mildly to mostly dissatisfied experience that will go out of their way to provide you feedback.
SMS – It's been proven that short message services have a higher response rate than emails. Receiving a survey over SMS or WhatsApp right after the transaction ensures customers' immediate attention and possibly a response.
Web Intercepts – Equipping our websites with a feedback page is imperative to ensure customers have an easy way to talk to you about their problems. Embed the survey on a feedback page that can be accessed at all times.
App Intercepts – If you have a dedicated app over which customers can make purchases, it's the easiest way to intercept and capture the feedback of their shopping experience right through the app. It usually helps to send a post-delivery email or re-check on the last experience when someone re-uses the app
IVR Integrations – Post phone conversations, the experience can be captured through IVR which is further integrated into a centralized tool to understand what stage the feedback was provided.
Integrations – Integrate POS, CRM, ERP or any DB systems to automatically tie-down feedback data with operational data. Use QuestionPro's API, FTP, or tightly coupled integrations to achieve seamless and automated integration.
Qualitative contactless experience – Online focus groups
Market Research is more important now than ever, given the changing economic landscape. Field studies and focus groups were classically required to gather the right data, in this uncertain time, a new approach is needed. Move to online focus groups with QuestionPro's Community solution that allows you to conduct a number of online studies similar to F2F surveys for focus groups.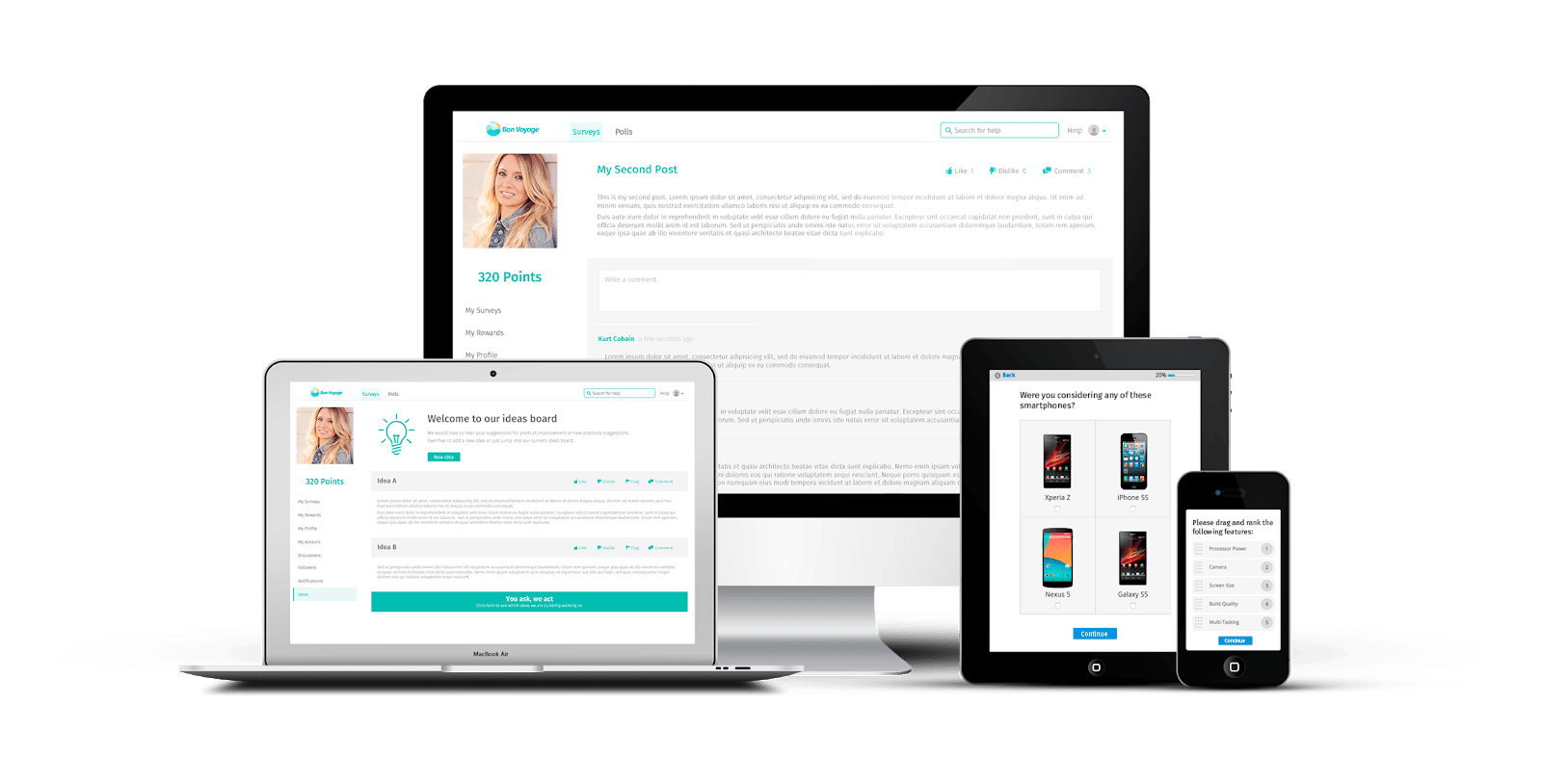 Surveys & Polls – Run surveys and polls to gather quantitative data from a dedicated portal that can be accessed online or through an app.
Idea boards – Crowdsource ideas from your members that can also be upvoted or downvoted to easily determine favorable entries.
Online discussions – Facilitate and moderate discussions amongst the groups to gain qualitative data points for your research.
Automate rewards – Incentivize respondents and contributors to increase active participation.
Meeting experience with LivePolls
Where you may have met with groups of your customers and clients in person, the current environment enforces online meetings. The silver lining to this situation is the discovery that online meetings work just as well as F2F meetings do.
Measuring if these meetings are engaging and meaningful for all of your audience is great practice. QuestionPro offers LivePolls that let you run any kind of questionnaire and gain a sense of what your audience feels about the meeting, or even run interactive live quizzes to engage your audience.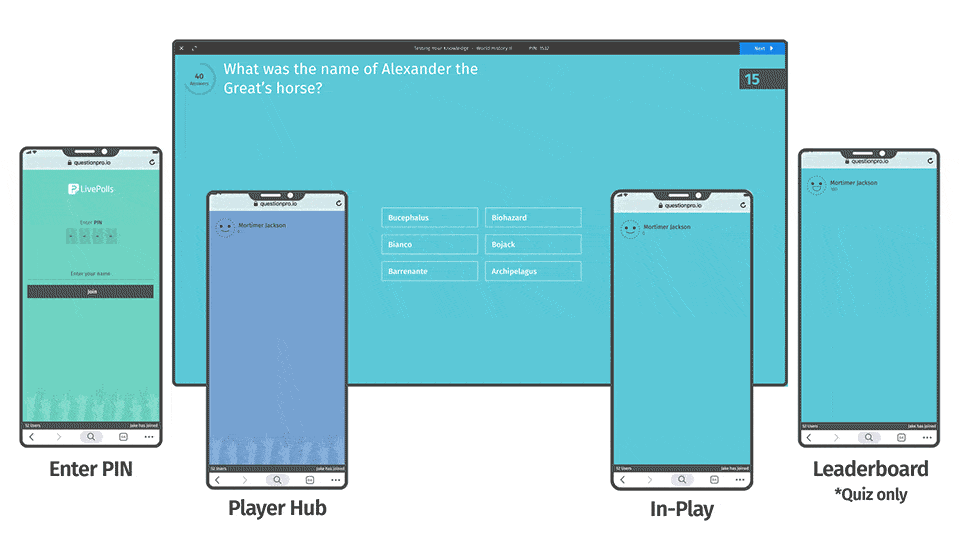 The norms of the new will be partially engraved in our senses forcing us to maintain social distance and go contactless. Contactless experience measurement will continue to grow in importance and taking heed to required changes will help take your brand measurement, product or service a long way.