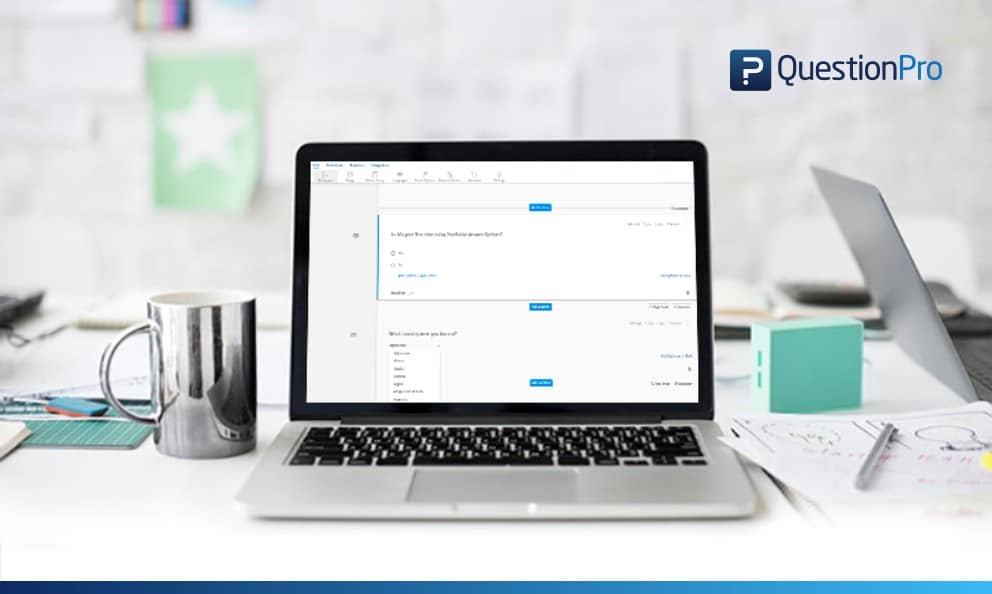 Creating surveys is getting smarter and more efficient with the usage of AI and better visualizations.
Predictive Answer Options – We'll Add Answers In For You
You know when your text messages or the search bar tries to predict what words you are trying to type? Well, we are going to apply the is same kind of AI technology to our answer options making it quicker and more efficient to build surveys. Answer options will automatically be filled in for specific questions, and there will be the option to make edits as needed. And don't worry, if you prefer to copy and paste your answer options through the bulk editing template, that is still available for you.
How Do Predictive Answer Options Work?
If you selected the single-select question type and type in: "What is your gender?" in the question text, we will auto-fill the answer options with:
Male
Female
Other
The next step will be to confirm or edit the answer options shown. How easy it that?
Question types that will have predictive answer options available include:
Demographics:
Gender

Age

Ethnicity

Education

Marital Status

Employment Status

Total Household Income
Dichotomous Answer Options:
Yes/No

True/False

Fair/Unfair

Agree/Disagree
Rating Scales:
Strongly Agree to Strongly Disagree

Very Likely to Very Unlikely

Very Unsatisfied to Very Satisfied

Not Familiar to Very Familiar

Not at all Important to Very Important

Not at all Helpful to Very Helpful

Poor to Excellent

Never to Always

Much Worse to Much Better

Uncomfortable to Comfortable

Uninterested to Interested

Time: Never to Daily
Numeric Scales:
1 through 5

1 through 10

0 through 10
Geographic:
Regions

Countries

Provinces

States

Cities
When Will Predictive Answer Options Be Available?
Predictive answer options will rolling out in late October and with more types being added through early December.
Will This Be Available For All Licenses?
Yes. Free to Enterprise license users will be able to enjoy predictive answer options.
At the same time we are updating the rating sale library with new scale options for you to easily select from within the answer option template.
The new rating scale library will include:
Demographic information

Dichotomous (yes/no, agree/disagree)

Numeric (1-5)

Geographic (Countries, States, Cities, etc.)
You can access the new scale library by accessing Bulk Edit » Scale Library within each question template.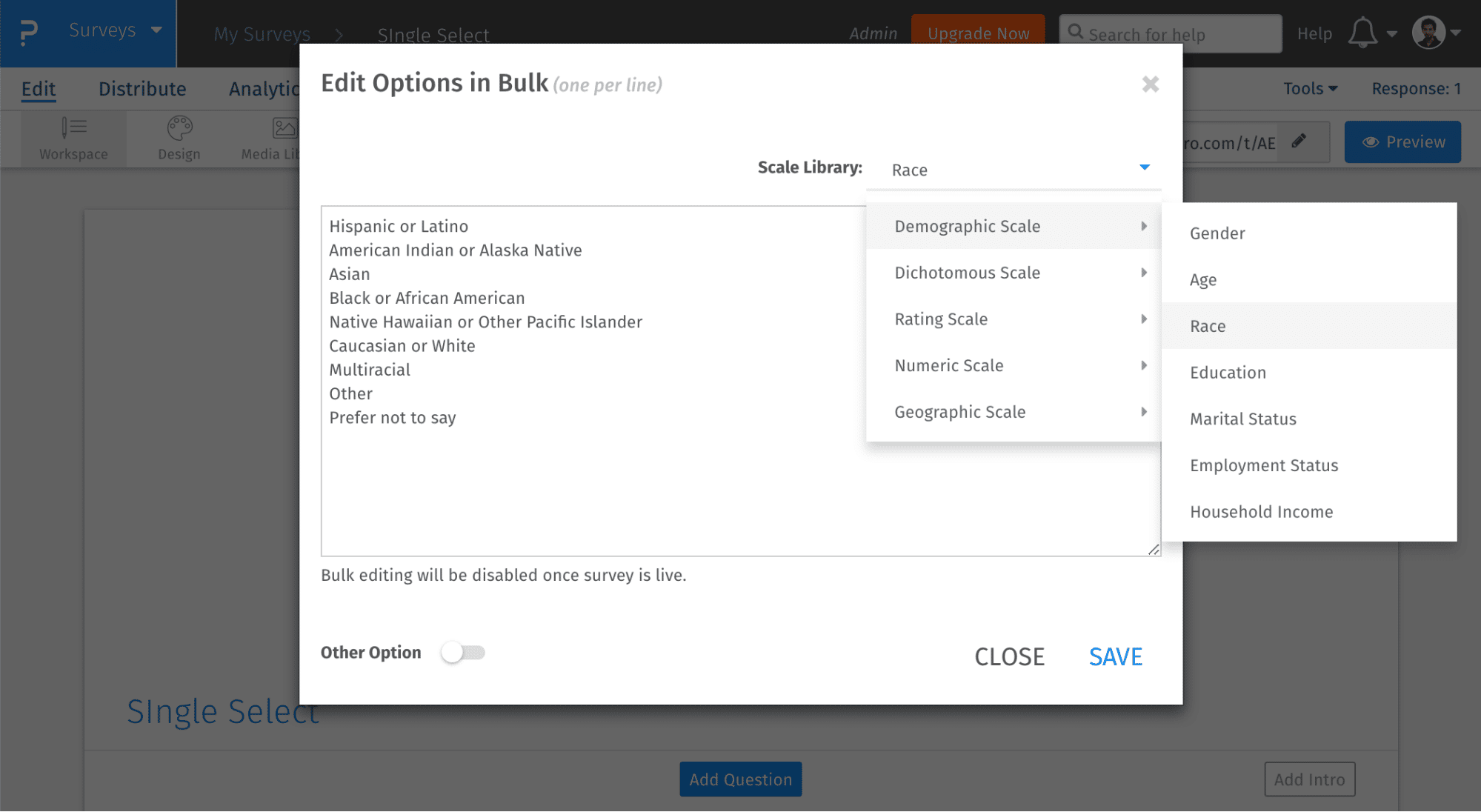 More User Interface Improvement Going Live October 27th, 2018
My Surveys: You'll soon see a new interface on the "My Surveys" section.  We've improved the accessibility of survey folders as well as made account level settings such as user management easier to access.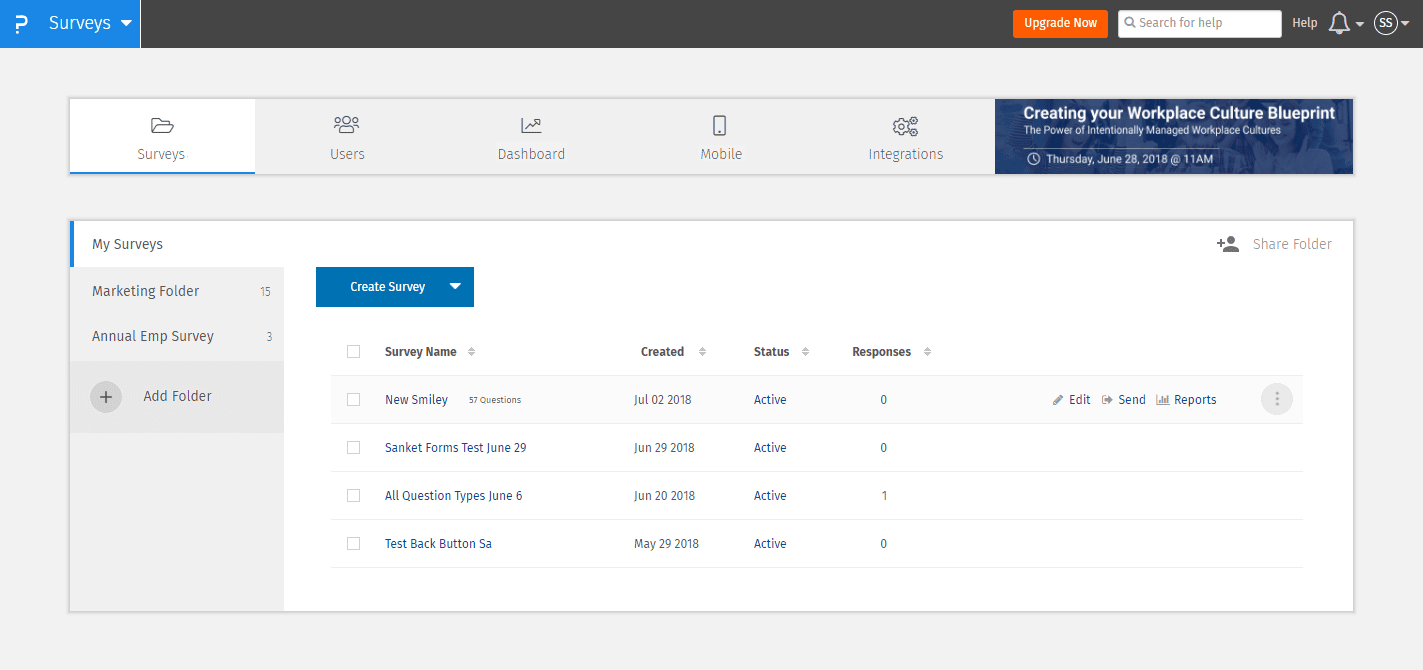 Responses: Available under Analytics, it will be easier to switch between displaying system metrics and questions answered. We have enhanced search to include email address and now, you can search for multiple responses at a time. Filtering for responses based on their status and segments is made easier and you can download data instantly from this page. Based on system variables used, empty columns will be hidden automatically giving you a better view of your data.
To access the response page, Analytics » Reports/Dashboard » Responses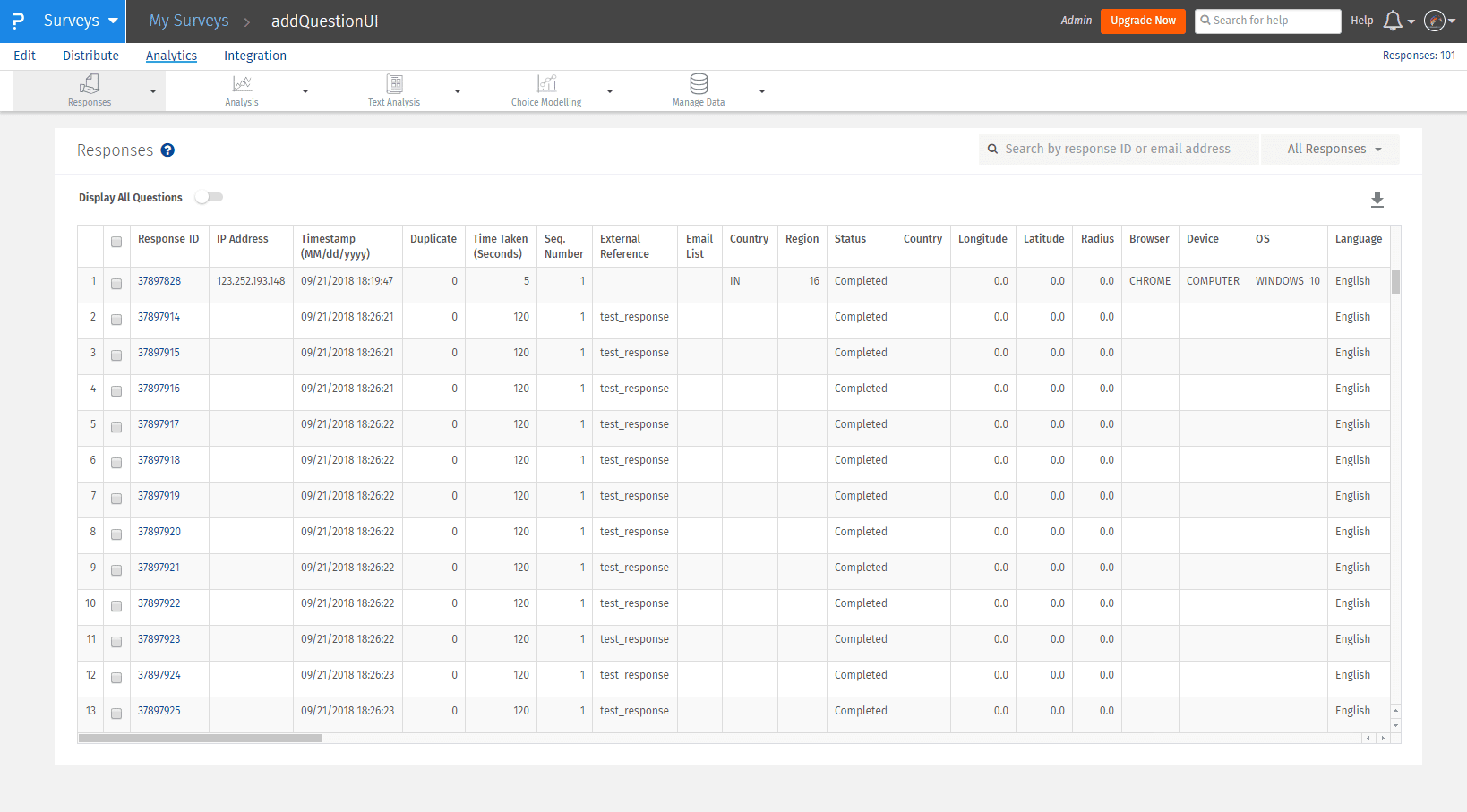 Languages: We have moved the "Add Language" button over to the left making it easier to select which language to select, and then download the template to add your translations. We have included the option to download all translated surveys in case any changes or updates should be made in word, pdf, or html format. As a best practice, we always recommend to program the survey first before adding additional languages – making the translation and importing of translated questions and answers easy to import into the platform.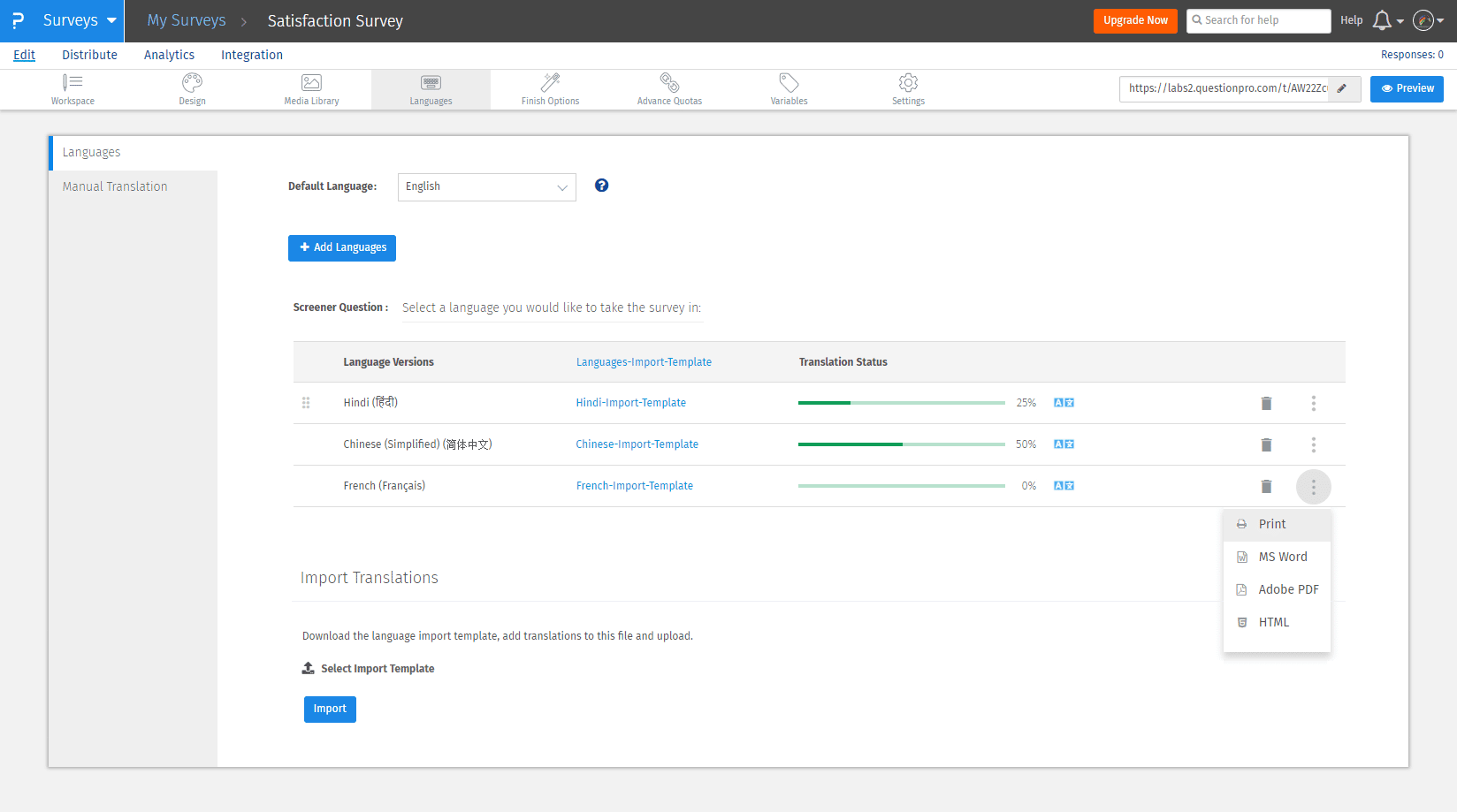 If you have any questions or comments regarding these updates and changes, please contact our 24/7 customer support team and we will be happy to follow up.