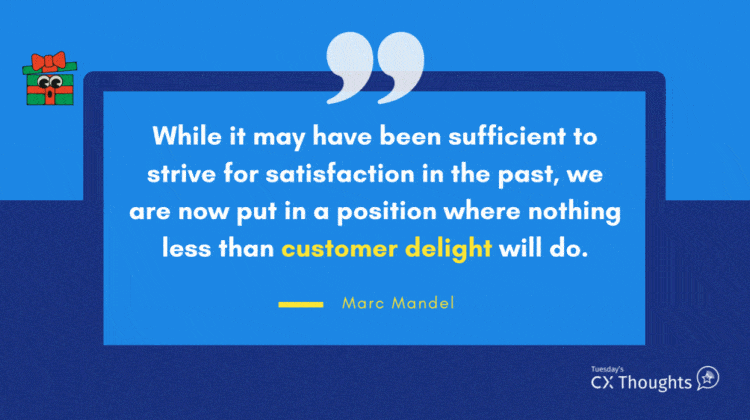 One of the lasting side effects of the Covid pandemic that we, as customer experience professionals, need to be mindful of is how the past three years have brought about massive changes in our customers' preferences and behaviors. Things we surely thought we knew about these customers are no longer dependable, and we stand to be surprised and blindsided by them if we don't continually recalibrate that understanding.
Industries such as retail, banking, and travel have seen a literal top-to-bottom reinvention of the customer experiences that matter most, with old practices and processes no longer impactful or relevant.
Compounding this, these customers actively pursuing new and emerging experiences are generally less forgiving of bad or miscalibrated practices and interactions. They are less tolerant and expect a higher service bar to be adhered to while simultaneously reinventing their relationships with the brands and the companies behind them.
The stakes are higher than ever, but the target is more elusive
While it may have been sufficient to strive for satisfaction in the past, we are now put in a position where nothing less than customer delight will do. As a customer experience practitioner, it may be time to take that old customer journey map out of your drawer, dust it off, and look it over.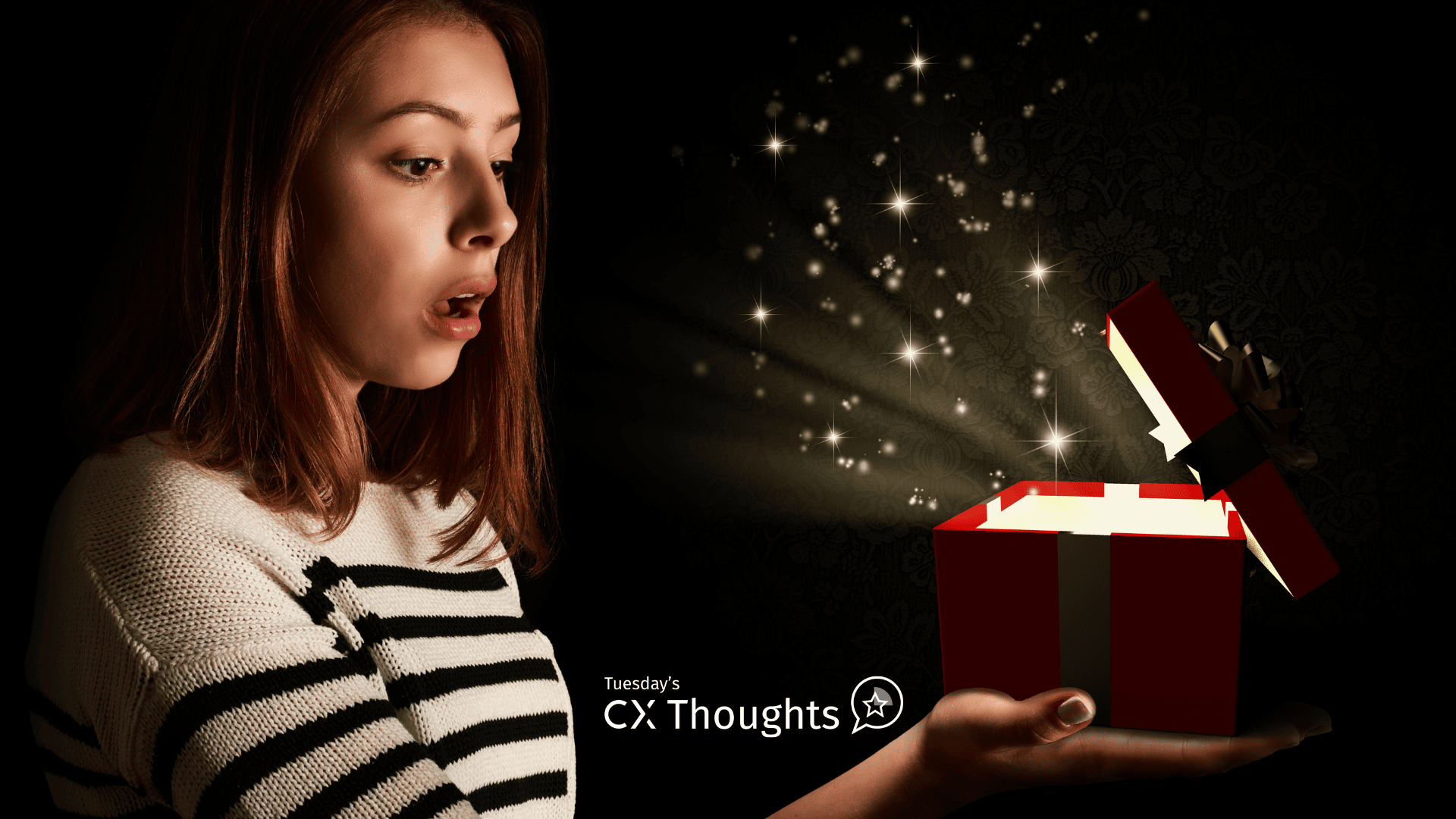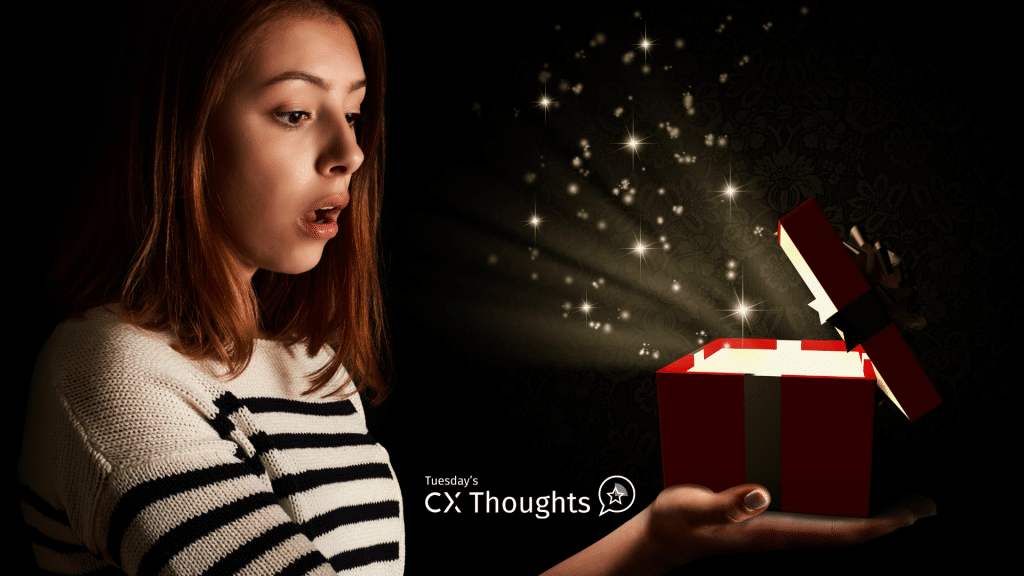 Many of us have had an experience of making a customer journey map at some point in the past, where we did our best to describe the journey in terms of interactions and touchpoints along a customer lifecycle.
LEARN ABOUT: Customer Lifecycle
We gathered several teammates in a room and collectively worked through what we thought reflected our customer experiences as they considered, used, and renewed a relationship with us. That effort could be translated into a digital representation of that work using graphic visuals to depict its flow, with some colors added to show pain points and moments of truth along the way.
WORN = Write-once, read-never
The problem many of us have faced is that once we agreed on that map, the map was done, and we put it aside and went on with our work. We, in effect, had what we'll call a "WORN", or said otherwise, a Write-once, Read-Never relationship with that work with some of the most creative of us, printing it in a large format sheet and putting it up, literally as wall art.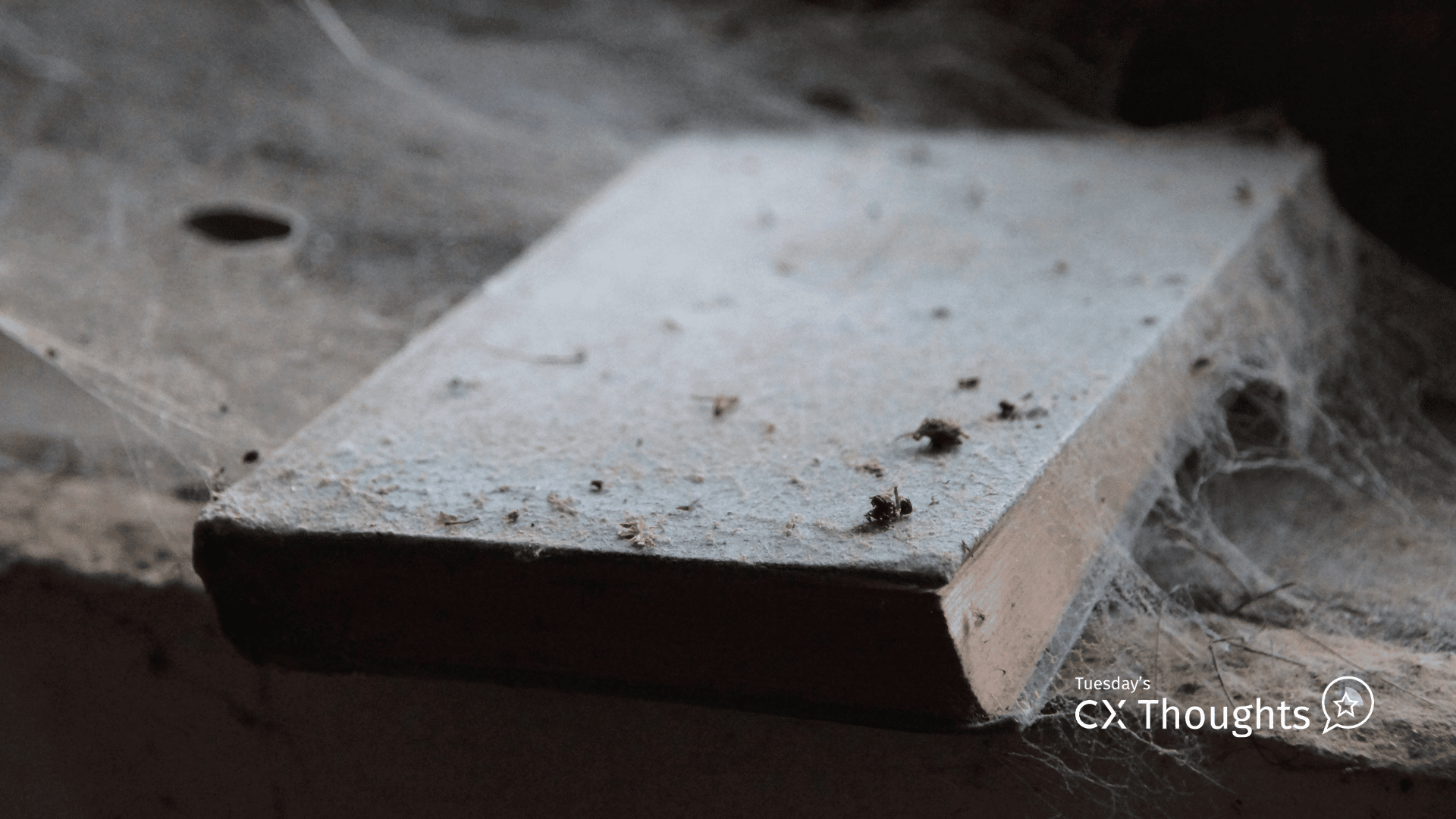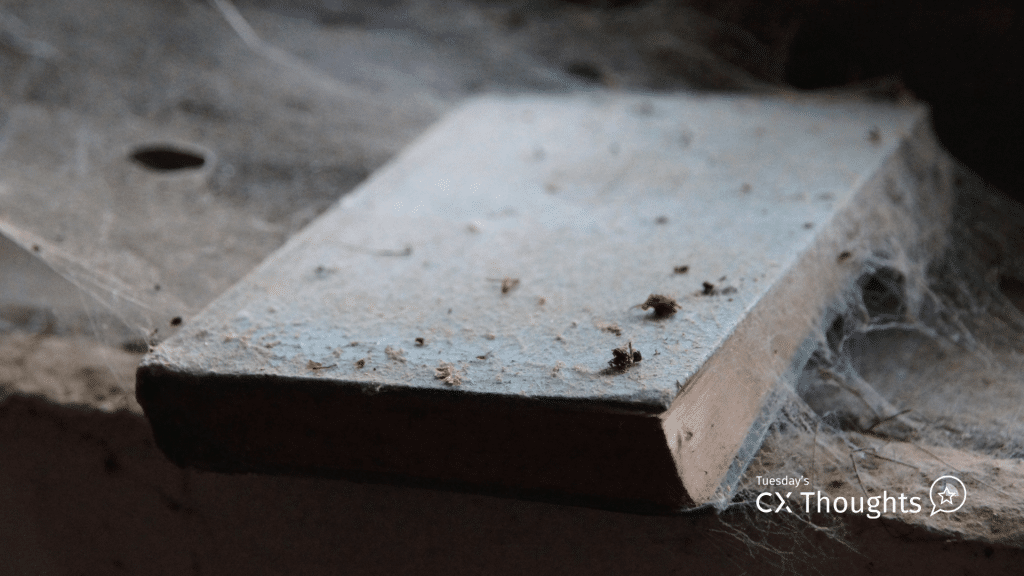 We rarely went back to it, looked at it with an analytical view, and never sought to refine that map to reflect the "new normal," whatever that means with your customers and their wants, needs, and behaviors in that evolving market. The role of the map was to serve as an artifact of your work and, in effect, check that box before you moved on to other things.
Suppose the past three years taught us anything. In that case, our customers are different, their preferences have dramatically evolved, and the map-making project we did is no longer reflective of today's market conditions. Relying on an old map that has not kept up with these changes is akin to reading last week's, or in this case, a 3-year-old newspaper, hoping for newsworthy information.
The Problem
Like an old newspaper, a customer journey map is almost out-of-date the moment it's done. If we are to have the ability to keep up with our evolving customers, our maps must keep up, foundationally, too.
LEARN ABOUT: Customer Journey Mapping Tools
Pulling the troops back together to take another look at the old map and perhaps refine it as a team, only to generate yet another static map puts us in the same situation we had before, with yet another outdated view of our customers, sooner or later, as they are not finished adapting.
Long Live Customer Journey Management
While the title of this article may strike you at first as a vain attempt at clickbait, it is truly rooted in fact.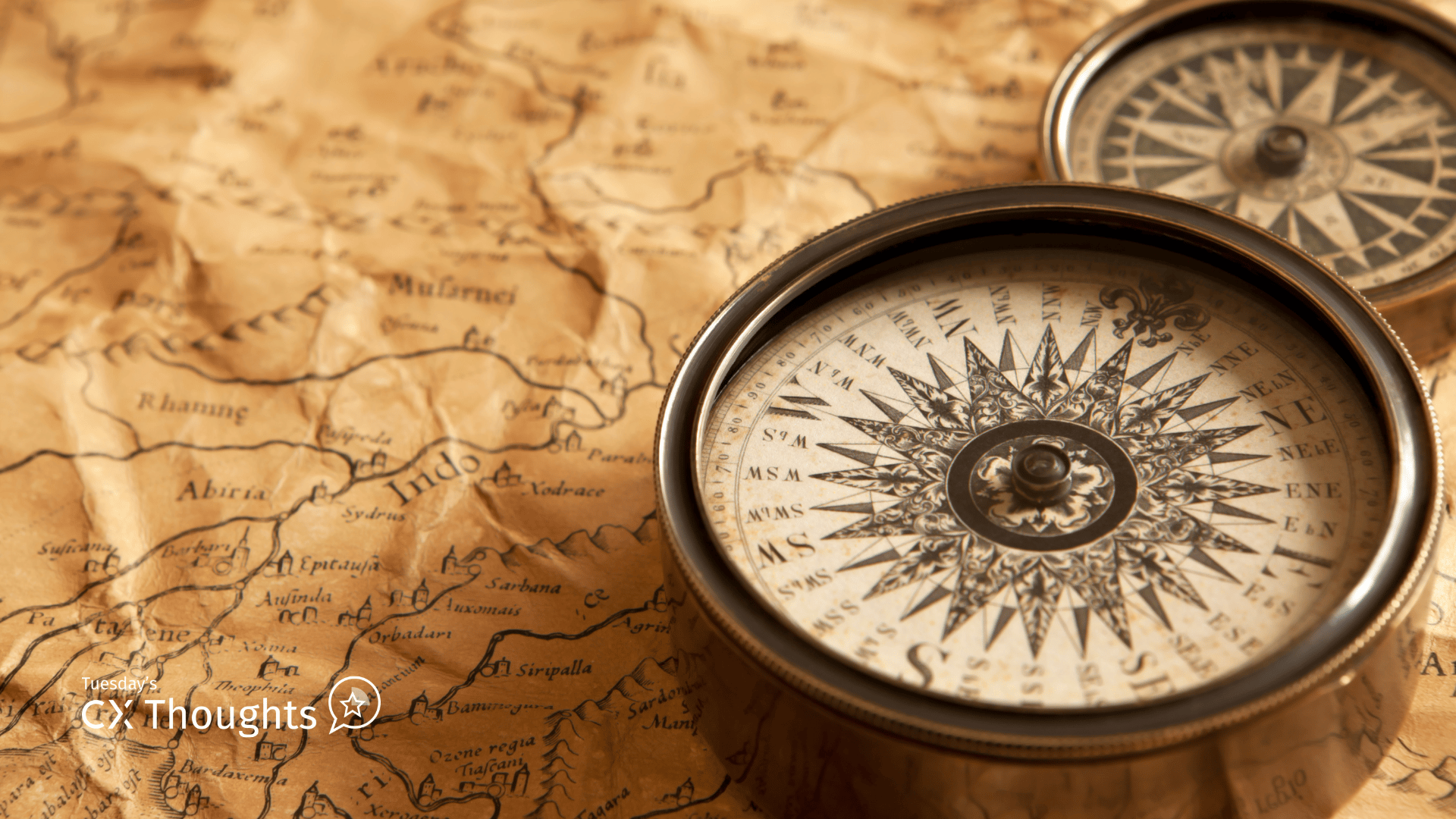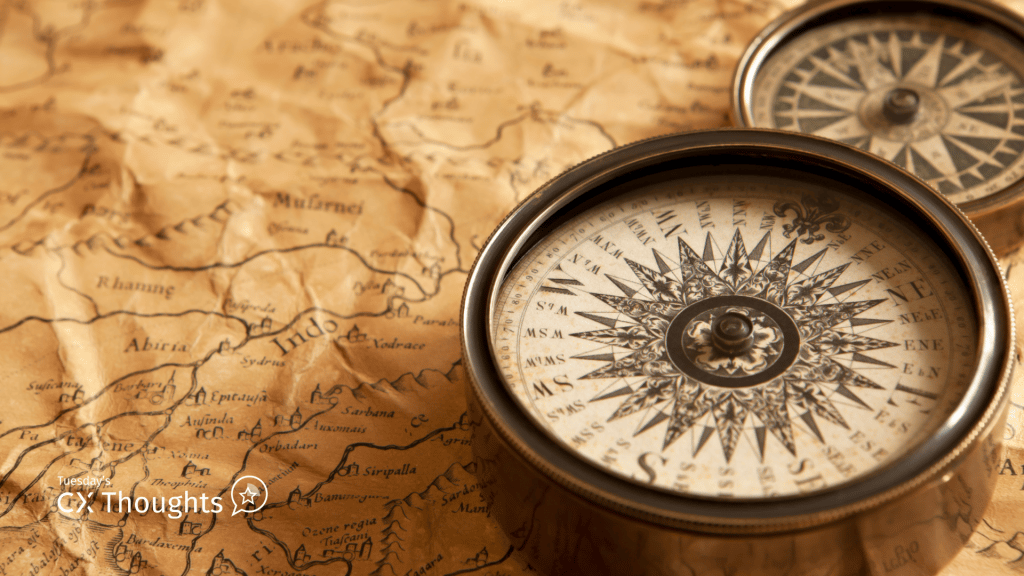 Mapping, as a practice, is not dead, at least not with an ability to ensure the results do not slip back into a lull of being "done." Mapping needs to be ongoing and reflect an always-on point of view about customers, their behaviors, channel choices, wants, likes, needs, victories, and pains.
When we put our stamp on the map and declare it done, we set ourselves up with risk. Instead, commit to developing an ongoing and never-ending mapping effort that will always reflect the current and desired future states of your customers' experiences. The more ongoing this effort is, the lower the risk of falling out of date, risking a poorly executed experience, and likely losing that customer unwilling to accept sloppy experiences based on out-of-date insight-driven plans.
Moving our approach from a once-and-done map to an ongoing, managed focus will keep your brand ahead of the competition and ensure your ability to delight even the most challenging and ever-changing customers truly.
But How Do We Do This?
At first blush, you'd think the recommendation that you commit resources and time to an ongoing effort to freshen your customer journey maps would be prohibitively expensive and consuming. This alone might dissuade you from pursuing such a commitment.
Moving from a "we have a map" to a "we actively manage our customer journeys" has become easily achievable through readily available tools that can be easily added to most CX practitioners' toolkits. In some cases, modern customer journey tools have evolved and can now identify when customer data-rich signals change.
With those changes, refine the maps and the critical touchpoint data held in them, keeping up with changes as they happen. Some of the most sophisticated of these tools can even automate the generation of a data-rich set of customer journeys from the signal data without significant human intervention, time, or cost.
While no, this isn't magic, these tools leverage advanced analytics and even, in some cases, AI to convert those behavioral and attitudinal signals into actionable intelligence. The data, in effect, tells us a story, and the story forms the narrative of the customer journey. As customers evolve, those signals change, the analytical results change with them, and the data-rich maps adapt.
The QuestionPro Point-of-View
While there is no shortage of customer journey mapping tools available in the market, QuestionPro identified one such tool from a company called SuiteCX, led by a long-time customer experience thought leader, Valerie Peck as amongst the best.
SuiteCX has been used by some of the largest and most successful brands for nearly fifteen years to manage the day-to-day nuances of their customer journeys. Companies in almost every industry, from healthcare, high-tech, insurance, banking, and travel, and hospitality, have benefitted from the work of the SuiteCX journey management system and team.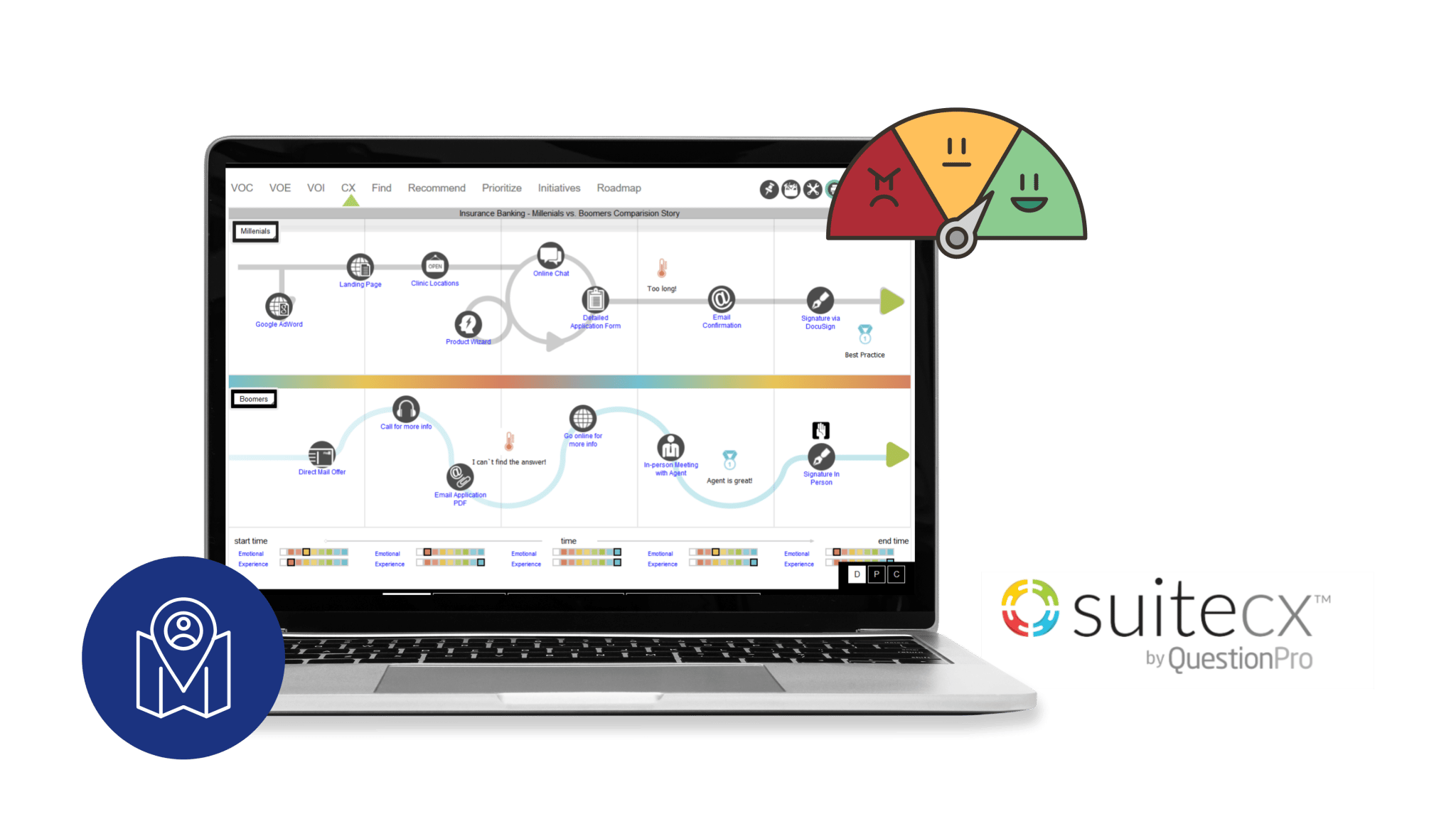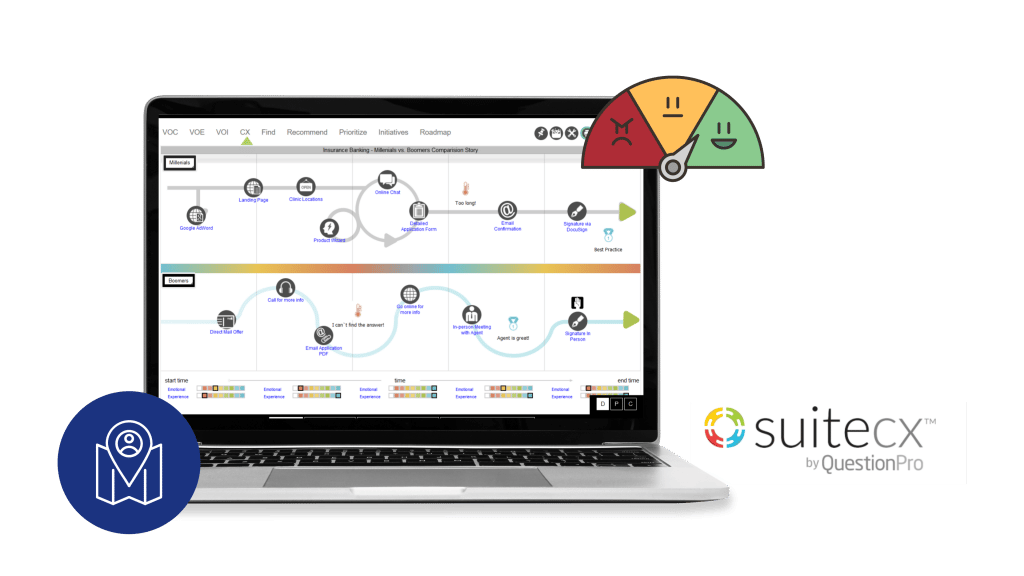 QuestionPro successfully acquired SuiteCX in October 2022 and is committed to continuing to innovate in this space long into the future, building on the solid work of that team. One such innovation is a nearly immediate result of this acquisition will be the ability to seamlessly integrate signals from the QuestionPro CX feedback platform directly with the customer journey management tools.
This will enable not only an always-on view of the customer feedback through a cross-journey lens, but the journey platform will also be able to launch and trigger feedback programs specifically targeting parts of the journey at touchpoints that matter most to your customers. Again, the key here is to enable an always-on, always-accurate understanding of the customers as they traverse their journeys.
Whether you elect to consider SuiteCX by QuestionPro or another approach to help you maintain your customer journeys, I sincerely hope you'll commit to striving for a fully managed, evolving, and accurate view of your dynamic and changing markets and the customers within.
Looking to deliver an exceptional customer experience with QuestionPro CX? Discover more about how to delight your customer at every customer touchpoint and turn them into brand advocates.
Sign-up for your free trial now