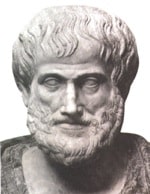 "We are not studying in order to know what virtue is, but to become good, for otherwise there would be no profit in it." – Aristotle
Virtue in Aristole's conception could not be realized theoretically but had to be the product of experiences and direct actions that led to "good" happening. Similarly, theoretical conceptions of "customer-centricity" and "caring for the customer" don't make organizations more focused on great outcomes for their customers; only action born of experience and true learning do–actions that customers themselves recognize as having helped them .
So far, I assume I have agreement (whether or not you are Aristotelian).  But what in Heaven's name you might ask does this have to do with IT organizations? This is the QuestionPro Blog after all not Philosophical Inquiry. The simple answer: everything.
So how indeed do we show that IT organizations are "virtuous?" In order to do so we need to establish three things, the first theoretical and the second and third practical:
We care about the customers we serve
We act on that caring every day
These actions are attested to by our customers as having helped them do something better
Let's go about this in an analytical way. First of all, who indeed are our customers? I argue that our customers are not only the internal people who avail themselves of our services but also the external partners and customers who do business with our companies. The net is, we have customers like anyone else does. Do we care about them? I have never seen an IT organization whose charter did NOT include clear mention of their role of, inter alia, as a services org. Serving is caring as long as you mean it. So far, we are covered on the theoretical side pretty well but as Aristotle admonishes us, the practical side is what matters more .
Do we act on that caring every day? I would argue that the answer is no. Too much of the "services" part of our collective gets intermediated by bureaucracy, abstraction, and fatigue. Again, it is not a question of bad intention–just of lack of clear application of our fundamental premise every day. Do we do good every day? Yes. Do we do enough good every day? No .
Finally, do our customers recognize our actions and are they positive about the help we've rendered? This is the simplest question of all. The answer is a stentorian (and ironic) NO. In my experience it is very rare indeed to find people touting the greatness of IT.
Well, what do we want to do about it? In previous months, I've written that justifying whether "IT matters" is unnecessary and counterproductive because it gives credence to the premise that indeed we don't matter. However, I suggest something very different here: let's make it easier to show that we are virtuous not by defending ourselves but by acting like ourselves. Let's ask our customers what they want and then see how we stack up against what they ask of us.
If I were you I'd go to any crowd-sourcing tool (ie, IdeaScale, etc) and set up an instance to get your customers input on your organization and what they want of you. Solicit input from internal and external customers. And through hearing them and interacting with them, I can bet my bottom dollar you find you are already covering 90% of what they want. And that's a pretty good ratio, certainly befitting virtue.
My own experience dealing with IT organizations has been generally very good. While at Microsoft, I found IT to be very helpful and open to new ideas on how to improve. The same is true in my current company, Ascentium. Am I lucky? Maybe. Am I a customer of IT? Yes. Am I touting IT? Yes.
Wow, we just completed a virtuous cycle. Now let's go do a lot more.
Romi Mahajan is Chief Marketing Officer of Ascentium Corporation. Before joining Ascentium, he spent 7+ years at Microsoft where his last role was as Director of Technical Audience and Platform Marketing. Romi is widely published in the areas of technology, politics, economics, and sociology.