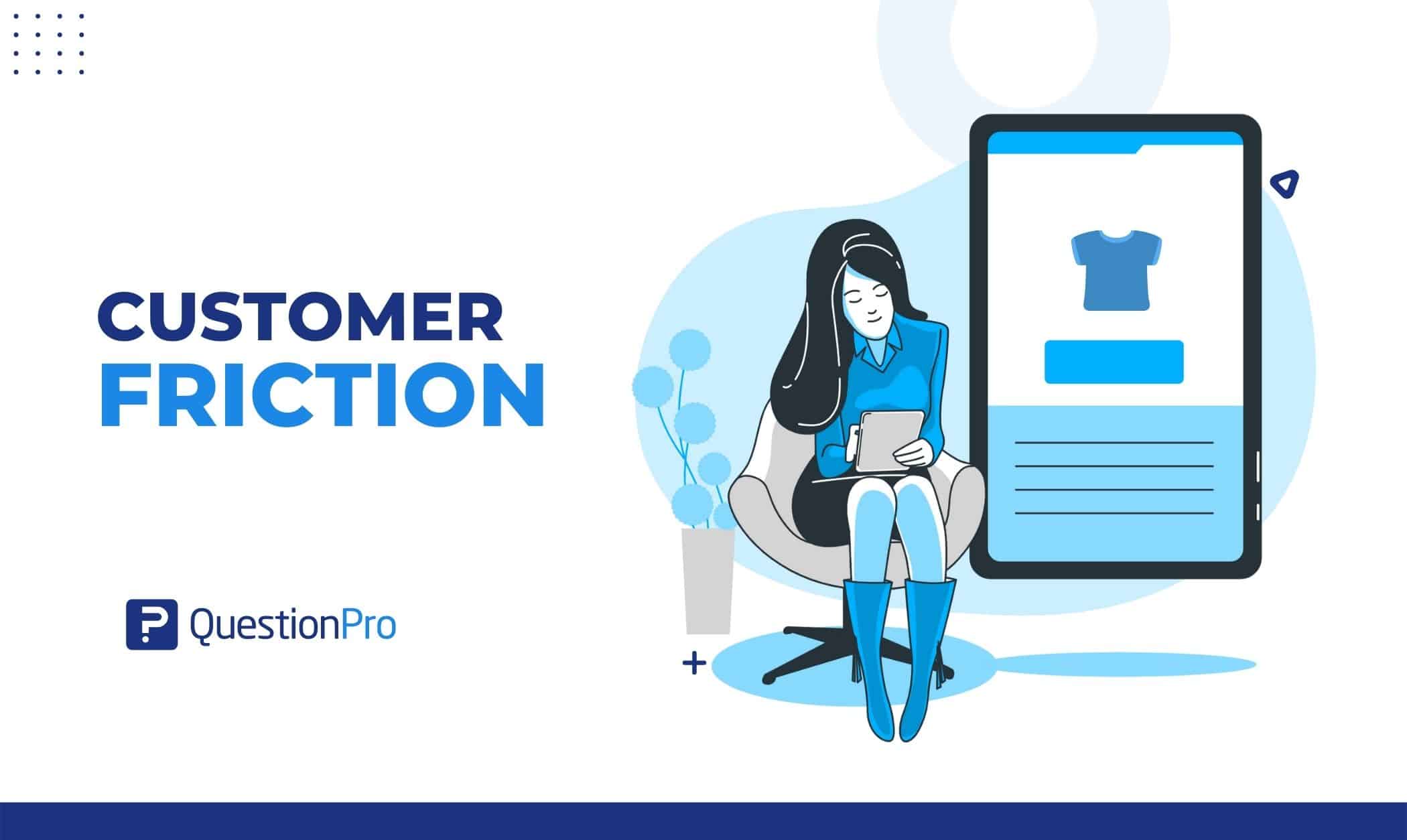 When it comes to customer friction, it isn't easy to put the finger on what exactly is meant. There are a few more clicks required to give a proper explanation of it.
For most businesses, customer service is the most important thing. Few businesses put time and money into making things easier for customers. On the other hand, companies with excellent customer service could lose current and future customers through frictional loss. Problems with customer service can be hard to fix, but at least they are easy to recognize.
 For example, one may say that "our customer service and food quality is needed to improve and we need training on it.
Before you can even start removing customer friction, you must first figure out what it is. Then, you have to figure out how you can fix it. None of those things are easy!
What is customer friction?
Customer friction is any part of a customer's experience that makes it harder for them to buy the product, use it well, or find value in it. That might sound not very easy but just think of it as anything that stands in the way of the customer.
"I wanted to buy their product, but it was hard to place an order."
Every day, there are different levels of customer friction, from minor annoyances to significant data or system breaches. Their severity varies. Even little customer friction points can mess up your marketing and customer retention plans in a big way.
We got a short description of customer friction in our above discussion. Now we will discuss how we identify customer friction.
Identification of customer friction
You can get to the bottom of your customers' specific friction by trying some of the following:
Walk in your customers' shoes
You need to know how the customers feel about the experience. Put yourself in their shoes to find out how your processes feel to them and where you're falling short. Write down all the parts that bother you and work on making them better.
If you use Google Analytics correctly, you can find the parts of your website where customers have a lot of trouble, and it helps you to identify your customer friction. All you have to do is look at the pages where people leave in large numbers.
This will show you what can't be changed. It will tell you which pages have enough trouble for people to leave without looking at anything else.
Pay attention to feedback
You might think you're doing a good job, but if your customers say there is friction, guess what? There is friction! Listening to your customers is the best way to find out where they are having trouble.‍
Meet with your sales team or other teams that deal with customers. The employees of your company that connect with your audience directly are the only ones who understand them (or interface-to-interface). They often record the most common problems, inquiries, or difficulties raised by clients. Look for trends and gather their observations from them. Teams that engage with clients could also encounter some employee conflict.
Make a list of the steps a client needs to take before they can do business with your company. ‍The more steps there are, the harder it is and the more likely it is that something will go wrong and cause trouble. Look for ways to make that path clear and easy to follow.
Simply asking your customers about the difficulties they are experiencing is an effective method to identify customer friction. You might try adopting the Five Whys approach Toyota designed to determine your customer's thoughts about your product or service.
Where do your consumers begin and end their journey on your website? How long do they devote to each page? It depends on how far they've made it through the procedure.
Keep an eye out for any sites or phases in the conversion process where you lose customers. Your customers should be able to figure out what you want them to do on those pages. It's conceivable that they don't have all of the information they need to proceed at this time.
Surveys can help you identify customer friction. If you can't do long-form interviews, well-written surveys can help you find out how they feel about you and where their problems are. Surveys are the process of knowing your customers' issues, objections, and what they think about your product.
From the above, we learned how we could identify customer friction. Now we will explore why it is essential to reduce customer friction.
Importance of reducing customer friction
Your customers go on a journey through your conversion funnel. It's your responsibility to identify their next move. Actually, they need your help: if your clients are searching for bread crumbs, you should be there with a big, bold sign.
It's not enough to provide good customer service when there's a problem. You need to make things easier and more convenient for your customers and reduce the amount of friction they have to deal with. Yes, you have to do that too, but it's more important to stop the problem from happening in the first place.
By removing obstacles, you make it easy for your customers to do what they want, which is also what you should want them to do.
Conclusion
We learned about customer friction and how we can identify them from the above discussion. It would be best to look for ways to reduce customer friction actively. Get feedback, look at the data, and find the annoying parts of your customer journey that you notice when you go through it.
Realize that creating a smooth customer experience is a process that never ends. There are always ways to make your customers' lives much easier than your competitors do. And that means that there's always room for you to grow.
QuestionPro helps reduce friction by answering your customers' questions in real-time, without delay. Explore our QuestionPro CX to utilize your customer experience and reduce customer friction in a better way.