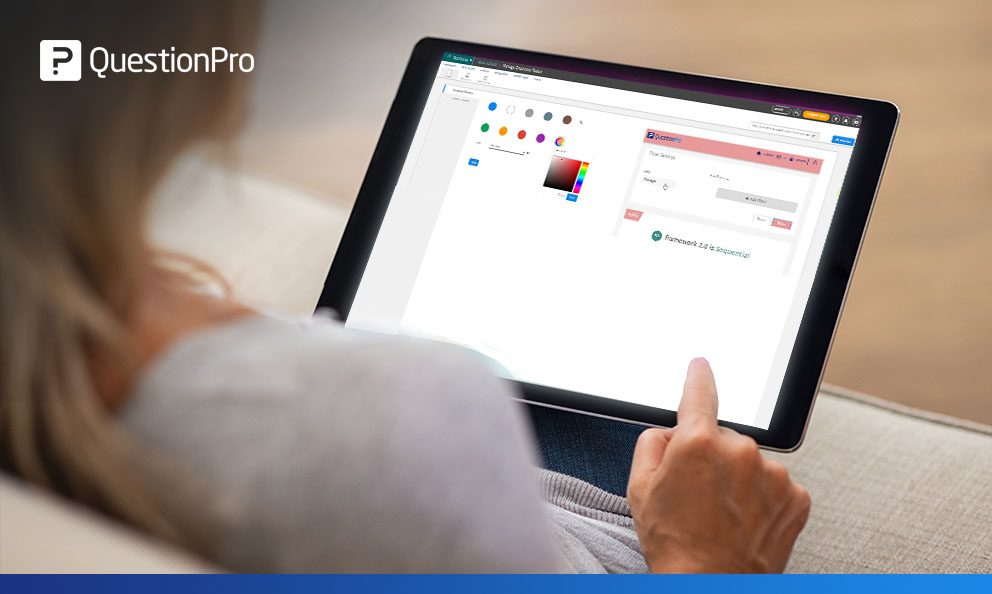 So you have a survey portal for your employees, they can use it to fill out surveys, check their past activity, and admins can view analytics, collate, and distribute reports. Wow! That's pretty much everything you would need from a survey provider, right?! Which begs the question – do I need a company-branded portal?
Why do I need a company-branded employee portal?
Having an employee portal that is generic is boring. It comes with a standard setting that may or may not be exciting – let's be honest! There are tons of benefits to having a company-branded staff portal. We say go for it, and here's why:
Organizations need to have their logos, branding colors included on the portal. It's quite necessary, not only from a branding perspective but also from security. Employees trust portals when they see familiar/company branding.
With users transitioning from laptops to mobiles to tablets, a seamless transition is paramount. You cannot design your apps or portals for web-only or mobile-only anymore. Having branding across all versions gives it the edge and enriches the experience.
Branded portals and surveys encourage more openness towards taking initiatives. The more employees you have taking questionnaires, the more relevant data you will have. This translates into better information and aids the management team's efforts in making informed decisions.
Improve brand awareness and response rate
Reinforcing your brand themes and colors improves brand recognition and appreciation, which translates into better response rates. This is crucial because, more significant, the number of responses better the data set will be. Your data be wholesome, and decisions based on that will be widely accepted.
We understand that many managers like to download and share reports with their colleagues or management team. Some of these may be included in internal presentations or such, and so it's ideal that your branding elements reflect in it, also giving it uniformity.
Employees can now customize their channels too. You can select through a host of color and theme options. The themes are designed to ensure uniformity is not lost, no matter the platform, browser, or device. You can now build your channel (not really, but you get the idea).
This update is super-easy to do and only takes a couple of minutes. You log in to the portal, access employee roster, and enter the portal. Once you are in there, access the 'customize theme' option to view all possible options. You can toggle sections as per your wishes and modify them. You can select through a variety of colors using the color picker, or enter the HEX code of the color you want to use. You get an instant preview of whatever changes you are making, saving you time and time in going live, and changing later.
1) Choose through a wide range of colors or use your brand color's HEX code

2) Customizing options available for headers, fonts, etc.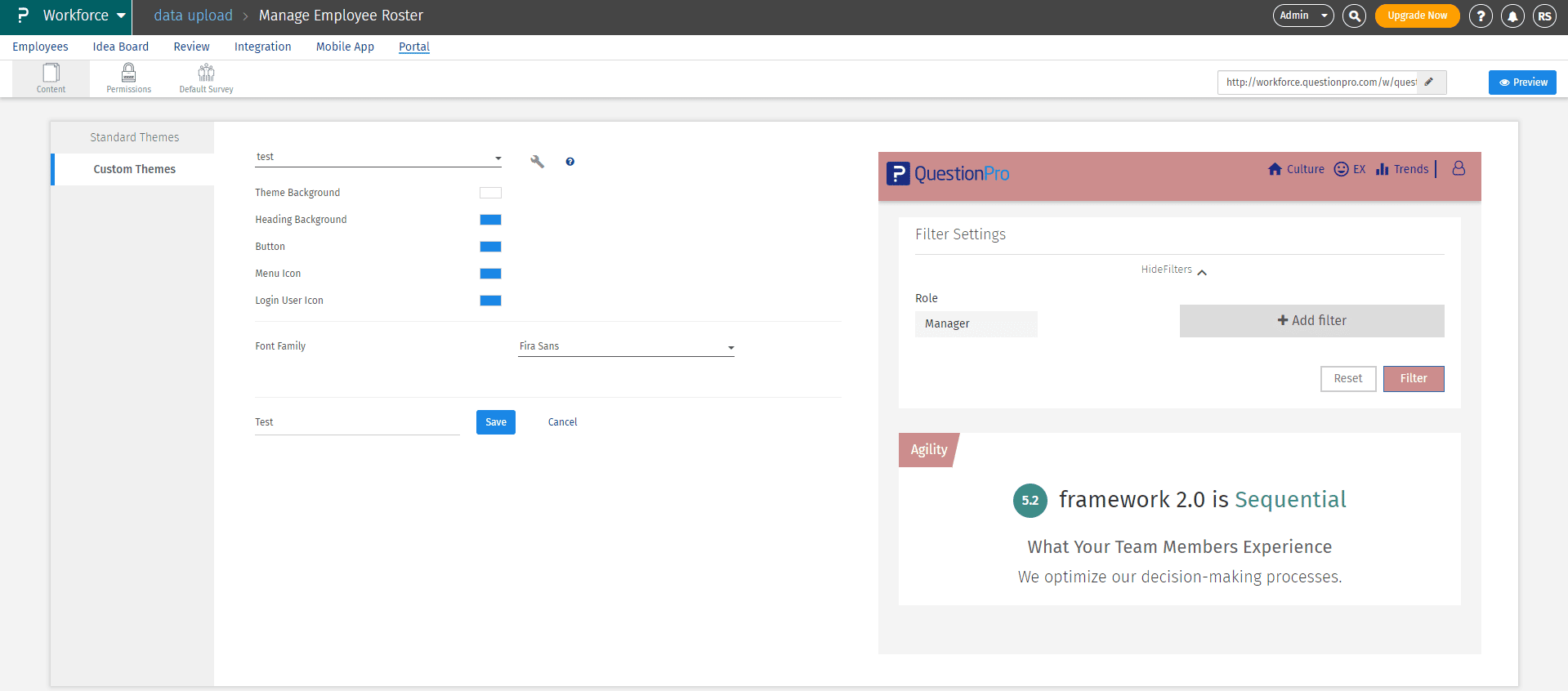 You can view the below screenshots for reference if you encounter any problems. As always, we are here to help with any questions that you may have.
QuestionPro Workforce tool lets you conduct employee surveys that give you insights on your organization's productivity, culture, etc. Use the platform, conduct surveys and see the results for yourself.