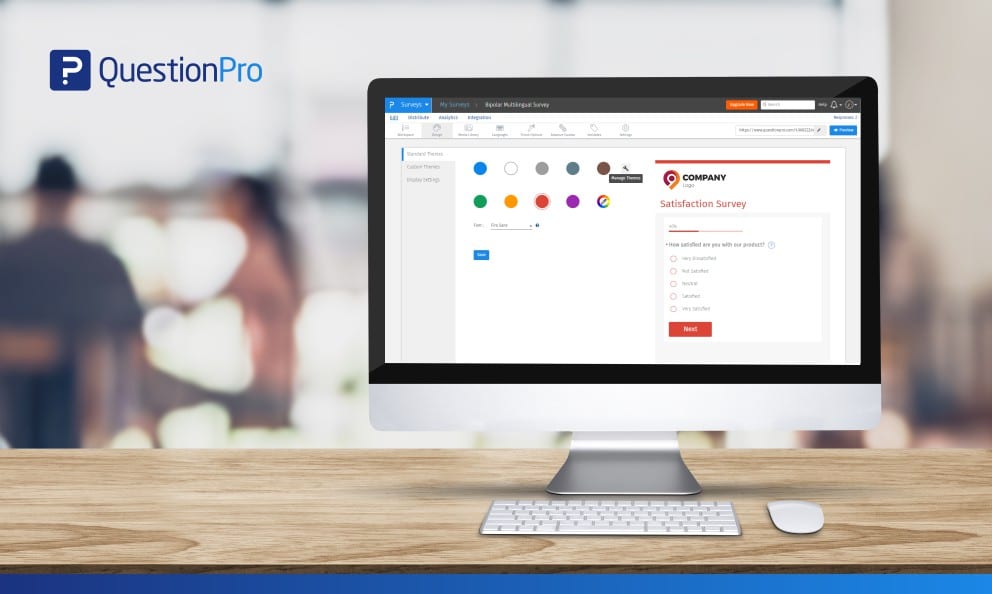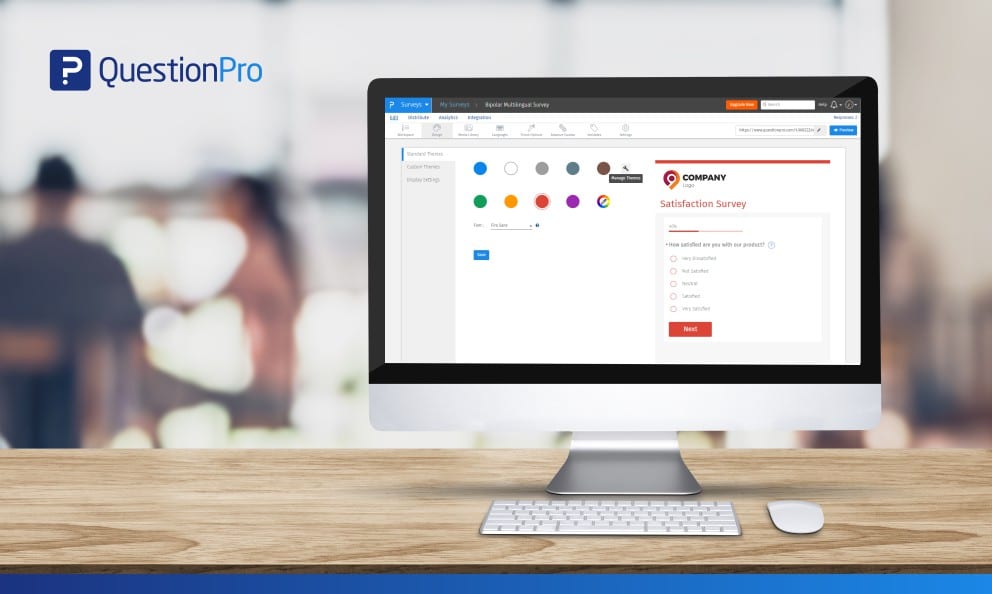 Set the default theme of every survey you create with your very own customized theme colors and fonts. This will save you time and energy from having to update your survey themes everytime you create a survey. By default, every new survey has a blue theme. To change the default theme of your surveys, go to:
Surveys » Select Survey » Edit

Click on the design tab

Under standard themes, select '

Manage Themes'

(spanner icon)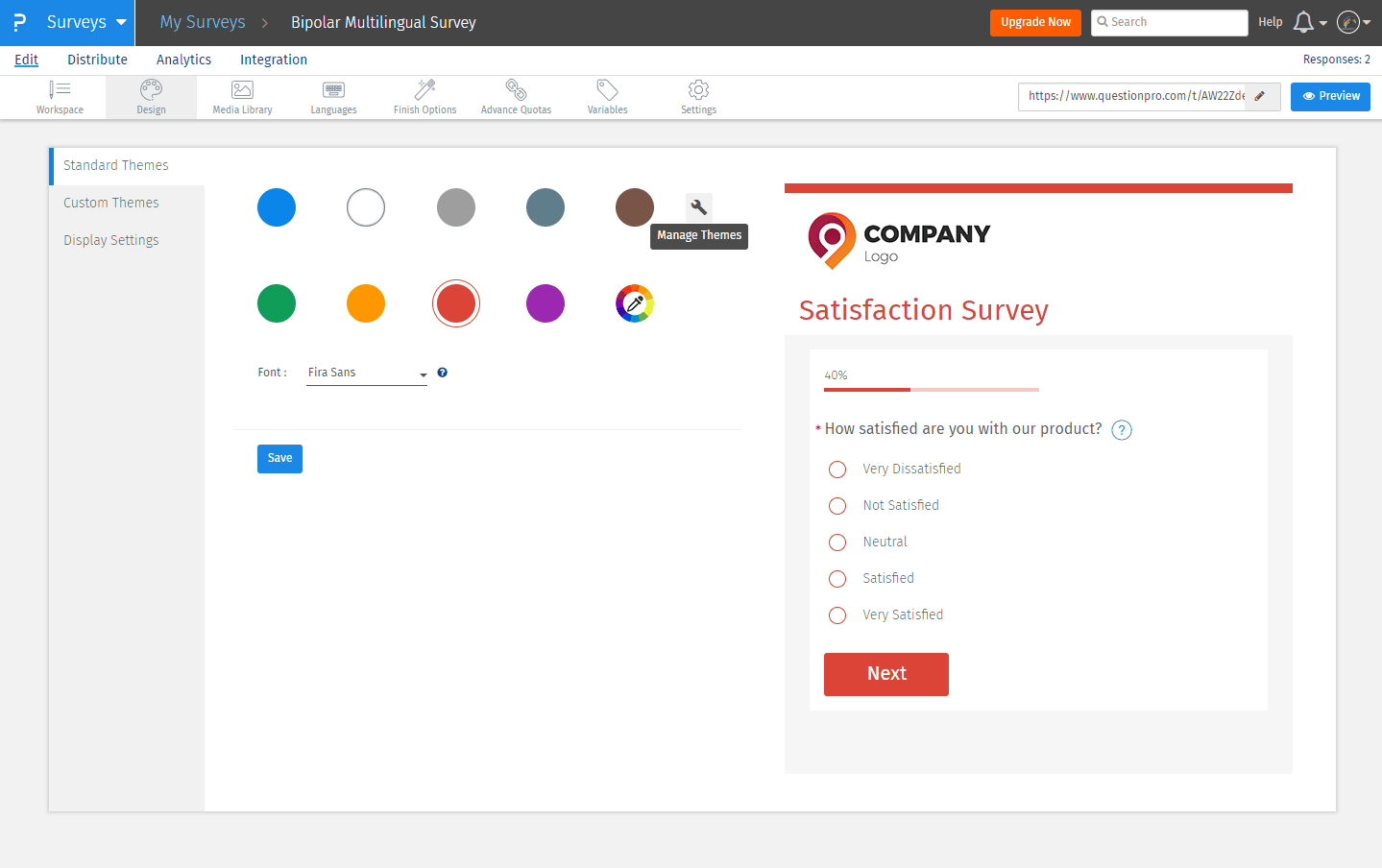 Select the default theme from the drop-down.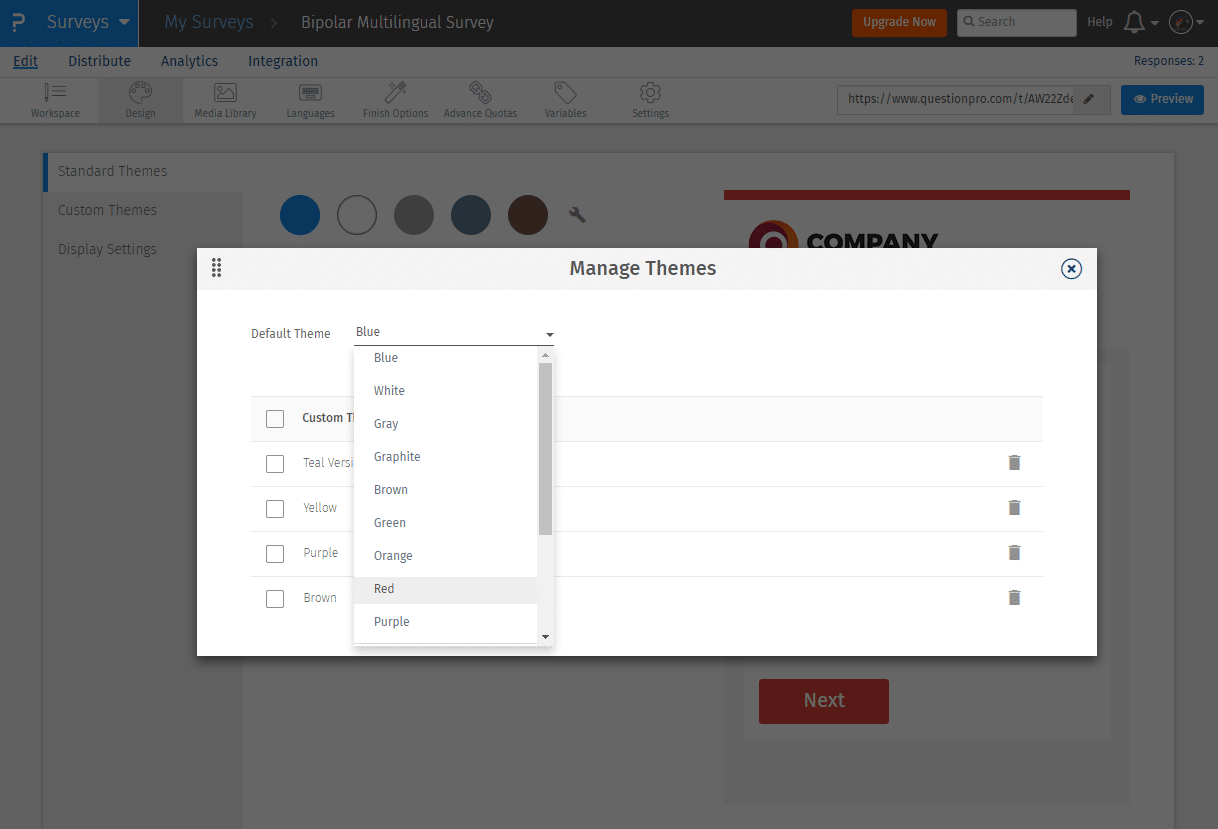 Customizable default themes are available for all licenses from QuestionPro. For more tips and best practices to set up your very own customizable theme, visit our help center or each out of our support team to walk you through the steps.