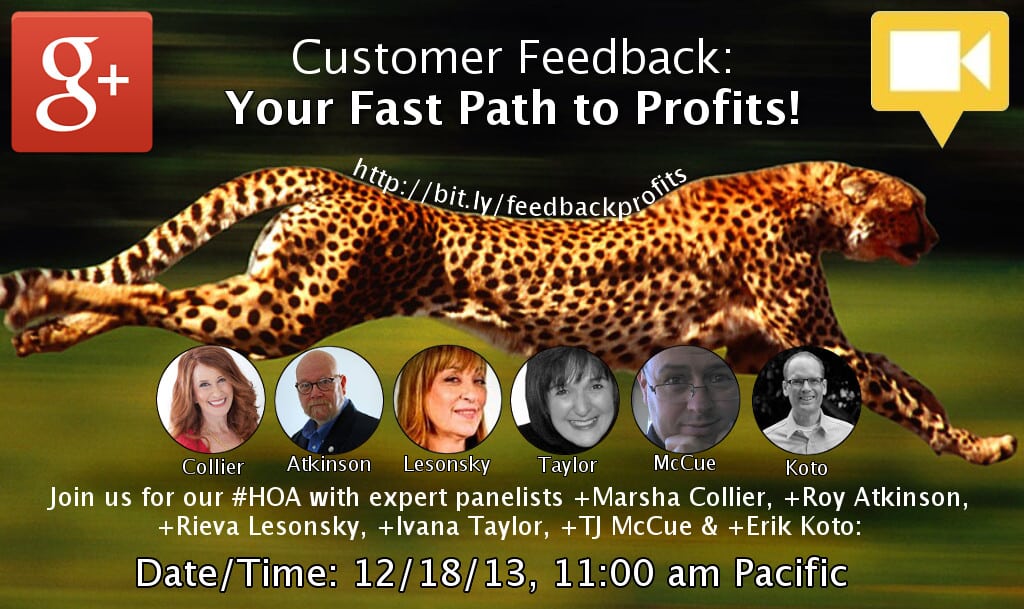 All the QuestionPro elves are SO excited — not so much because it's the Christmas and New Year Holiday Season, but because today is the day that we're launching a CRAZY fun and informative webinar series that will run through 2014 — it's all about customer feedback and customer experiences.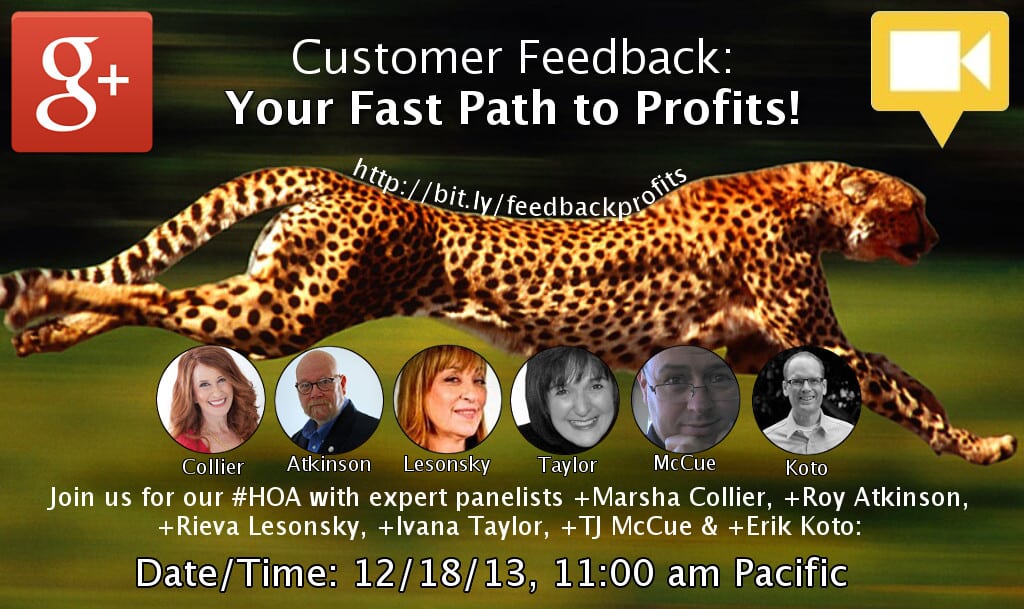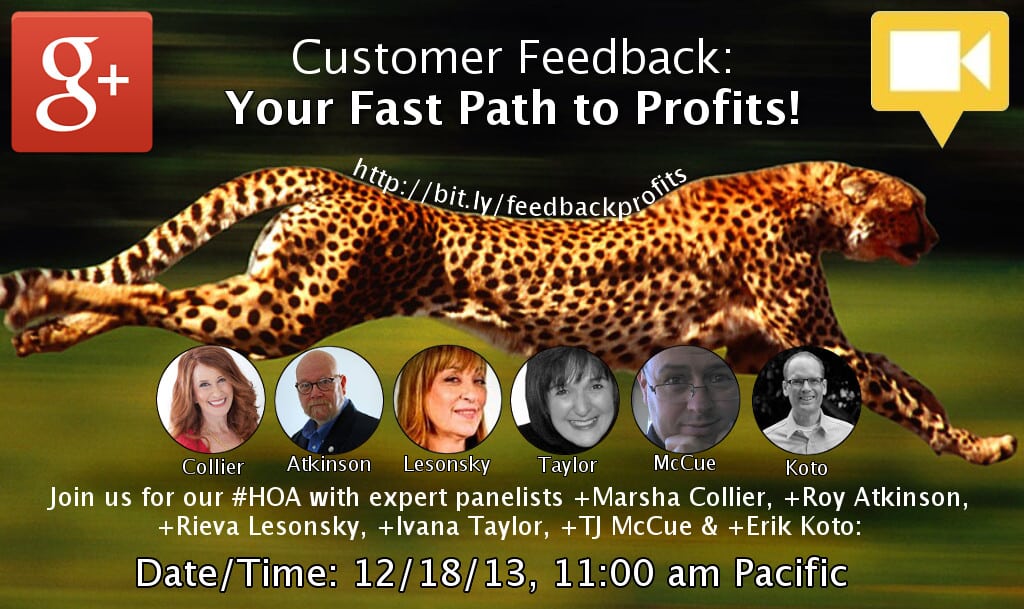 Don't miss this powerful LIVE Google Hangout On Air!
When: TODAY (Wednesday Dec 18. at 11am PT / 2pm ET
Where: Google Hangout On Air:  (Don't freak – just click here) just click, hang and participate by asking your toughest customer satisfaction questions and get answers from the pros!  Don't tell your boss and take all the credit!
A Powerhouse of Customer Satisfaction Pro's
The main marketing elf, James Wirth, stepped into his workshop and pulled together this wonderful trailer that's designed to get you inspired to attend our powerhouse pow-wow!
Check it:
[youtube=http://www.youtube.com/watch?v=VU2fJrWe7XA&w=560&h=315]
In case your'e wondering — that's James doing the voice-over.  I'm wondering if he's missed his calling!
What are the 3 "ings" of Customer satisfaction and why are they important?
The foundation of our conversation is going to be about the 3 "ings" of customer satisfaction; gathering, measuring and improving.
Our panel of experts is going to be answering and discussing the following questions:
Why is gathering customer feedback important?
How does the 'mobile/social' environment affect customer service activities for a small business owner?
What are some tools and best practices that make social listening and engagement feasible?
Measuring customer feedback
How important is it to track feedback trends and what are some tips for doing it effectively?
How does the typical 'chief cook and bottle washer' solopreneur effectively measure feedback?
IMPROVING – how do I turn that frown upside down?
What do I do at the 'gathering' stage to be sure what I measure can actually be improved upon?
How do I prioritize my effort on improving customer satisfaction levels?
BONUS TIPS!
Name three things a small business owner can do to measure feedback starting TODAY!.
Wear an ugly Christmas sweater or santa hat and get some extra visibility!