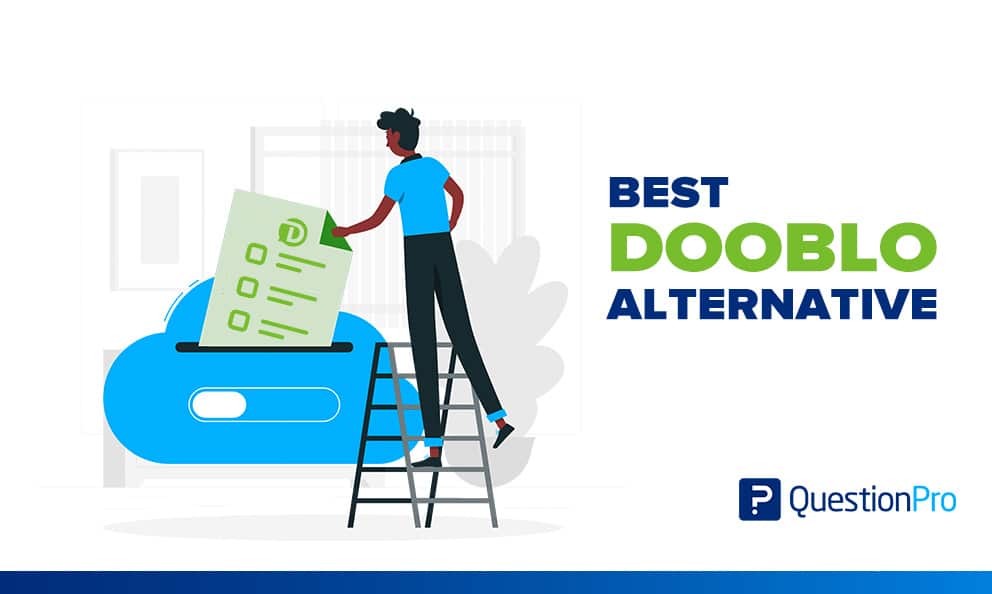 Finding a platform to collect your research data can be difficult, but don't worry, you are in the perfect place to find the solution to your problem. We have for you a comparison between Dooblo vs QuestionPro. This will help you decide which is the most convenient for your next research project.
We suppose you have the idea of ​​resorting to some tools, something like SurveyToGo or Dooblo, but allow us to tell you that we have a better solution.
Best Dooblo Alternative
When you realize which is the right tool to carry out your online survey, it will be very easy to take the next step, which consists of designing the questionnaire, distributing it, analyzing the information and creating a report. Let's check out the differences between Dooblo vs QuestionPro.
With the right platform, you can carry out different online survey projects and meet the objectives you have set, such as discovering the opinion of customers, the culture of your organization, conducting surveys or some in-depth market research.
QuestionPro is the solution to your needs, it is the ideal tool for any business interested in solving its problems effectively. In addition, we have a team in charge of providing information and support.
If you want to do your research smoothly and in the best possible way, get to know the features that QuestionPro offers you. You will discover that it is the best option and you will notice it immediately. Dooblo will never have to cross your mind again.
Why you should choose QuestionPro vs Dooblo?
We have hundreds of reasons, the first is that Dooblo offers a basic license at a cost of $440 for the use of the platform, and 40 cents for each response you receive.
Instead, QuestionPro offers something as incredible as the FREE License, which allows you to collect up to 300 responses per survey, plus you can create all the surveys you want totally free! You want to know more? Keep reading.
Another feature that we cannot leave behind is that, unlike Dooblo's support which is solely via email or chat, QuestionPro offers a comprehensive support service that includes not only support from chat but email and phone call. Our team will assist you immediately and help you solve any problem. The support of Dooblo vs QuestionPro falls short.
Question Pro works for any operating system, this means that if, for example, you want to conduct field surveys from a mobile device, no problem, since the platform supports IOS and Android.
Have you already noticed that QuestionPro is the best Dooblo alternative? At this point, you will most likely want to change platforms.
We invite you to try QuestionPro. We help you migrate your surveys from Dooblo with personalized advice in your language, making your current projects a guaranteed success.
You are in time to try it! Get to know QuestionPro and ask us your questions. Do not miss this opportunity!