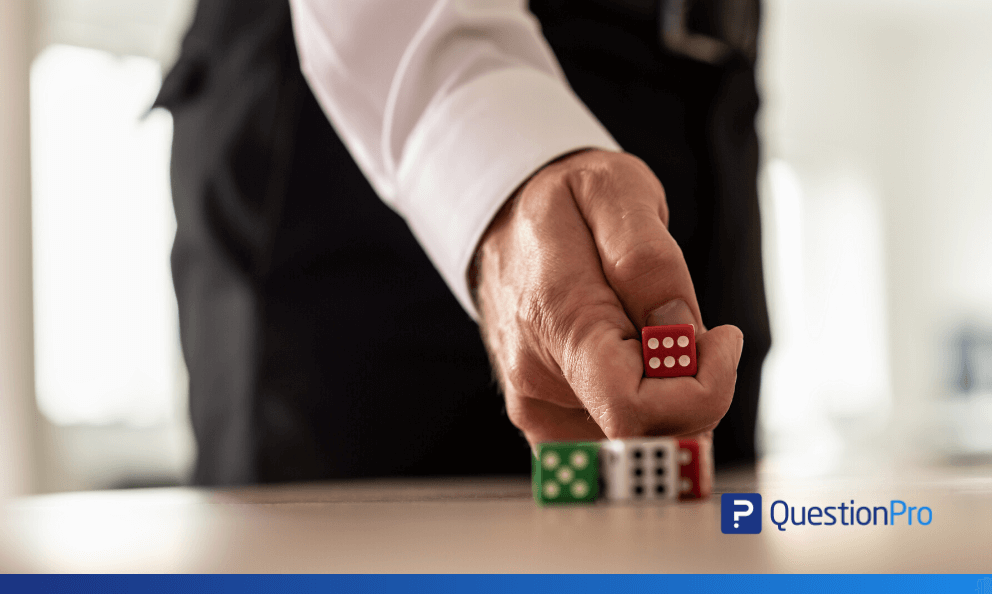 Depending on the flow of the questions in a survey, a respondent might feel inclined to think in a certain direction. It influences people to behave or develop an opinion in a way you desire. This can affect data quality. Hence, it is the survey creator's responsibility to make sure that the respondents aren't influenced by any kind of bias and extract honest opinion from them. Unbiased responses will ensure data accuracy and will, in turn, ensure good quality insights from the market research. Question randomization removes discrepancies in the method of collecting data and eliminates bias.
Randomization is a technique used to overcome order bias – the bias that generates from the order of answer choices. Respondents tend to favor choices at the beginning and end of a list because they stay in memory. It is likely that the respondents' first few answers selection is based on the need to save time. Question randomization solves this problem by presenting survey questions randomly to the respondent.
LEARN ABOUT: Survey Mistakes And How to Avoid
What's new in QuestionPro surveys?
QuestionPro lets its users create survey blocks to better organize and manage questions in the survey. You can now also randomize the order of questions in these blocks. This feature is available to all users with the research edition license.
With question randomization, you can randomize all questions on a page or specific questions on a page. The randomization order can be set as one of the below types:
Random

:  Randomly display all the questions placed under this option.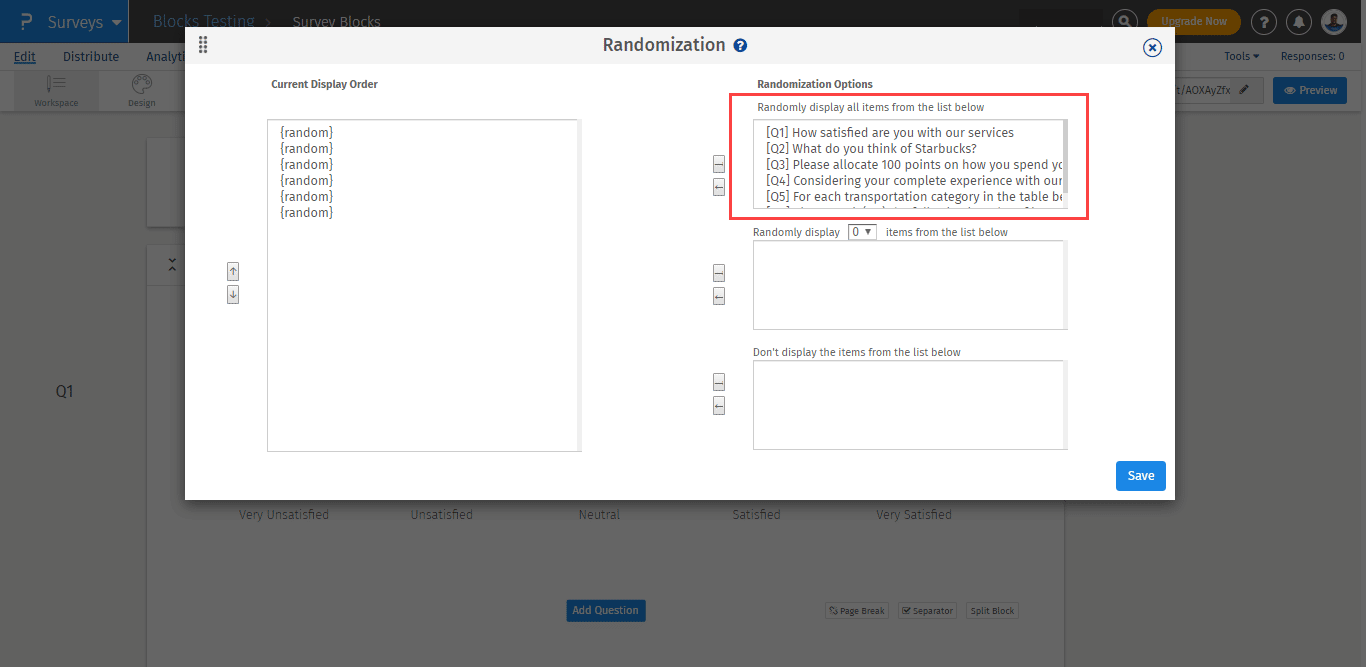 Random subse

t: Display specific questions from the list of questions placed under this option
Do not display

: Hide the question(s) which placed under this option.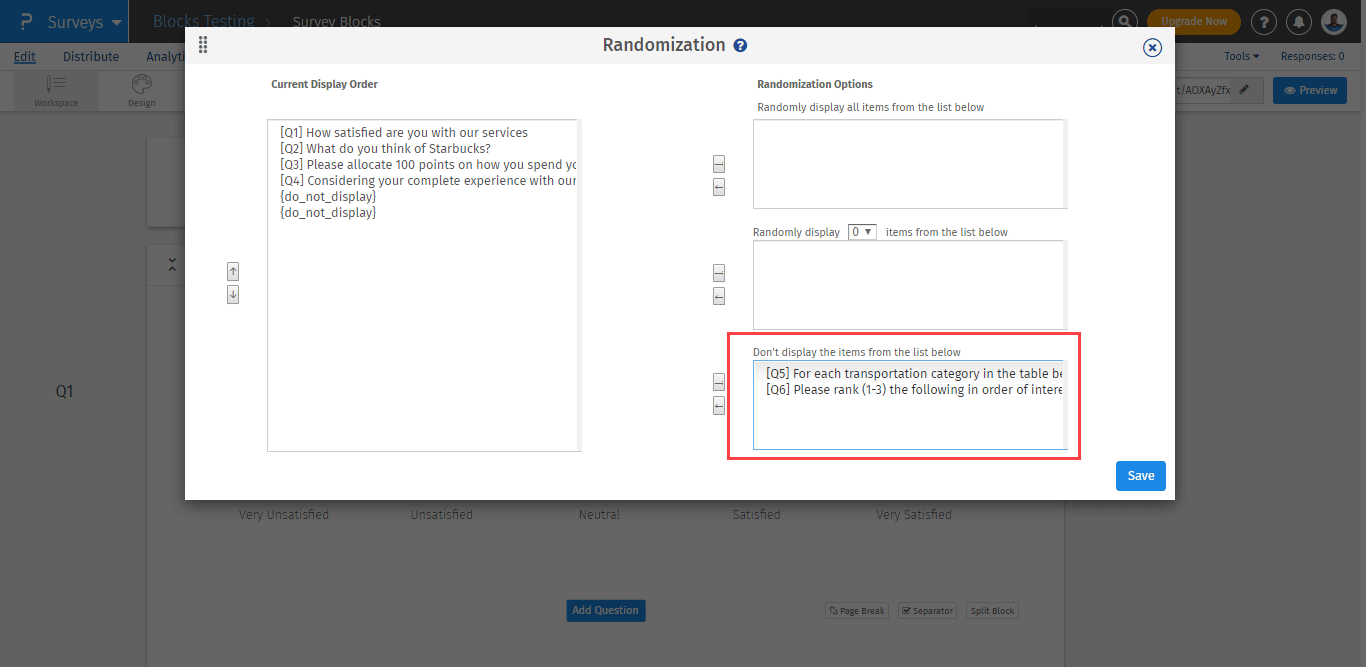 Note: This feature will be available only in new surveys.
How to randomize questions in a survey block?
Login

QuestionPro Surveys

. 

Create a new survey.  A survey block will be created automatically with a new survey.

Click on the three dots at the tops of the survey block.

Click on

Question Randomization

.

You will find all the questions present under the

Current Display Order

category. You can use the up and down arrows to the left to reorder the selected question.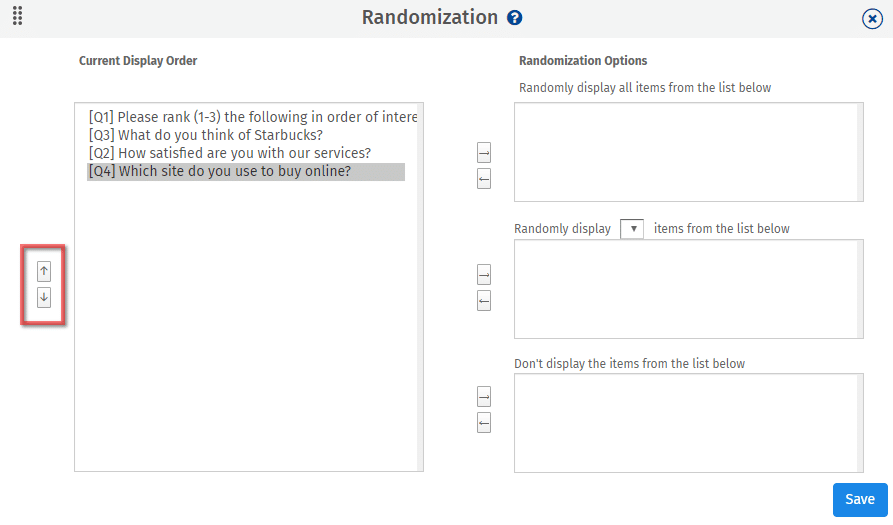 You can use the left and right arrows in front of the respective randomization option to add the selected question into that category.

Click on the

Save

button to save the question randomization.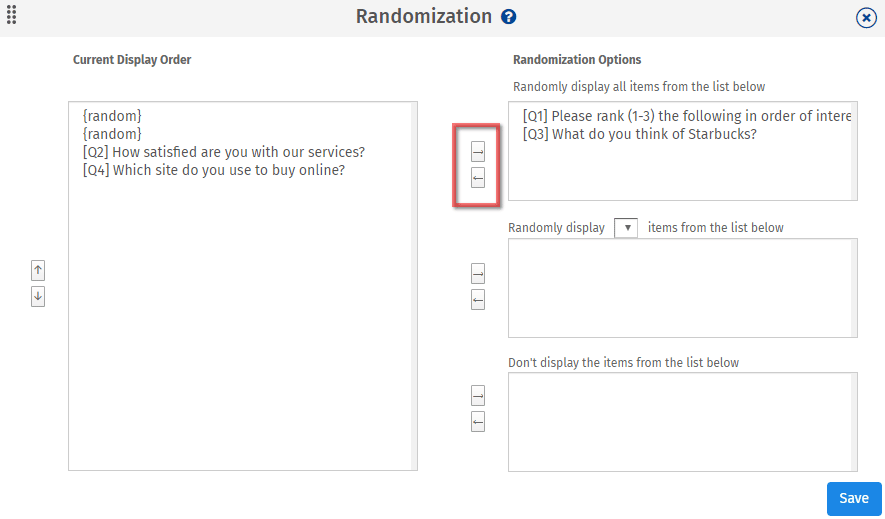 Learn more: Question Randomization
Question randomization ensures the questions are displayed in the correct order so as to get the best insights from the data collected.  If you need any help with the surveys or market research, get in touch with us!