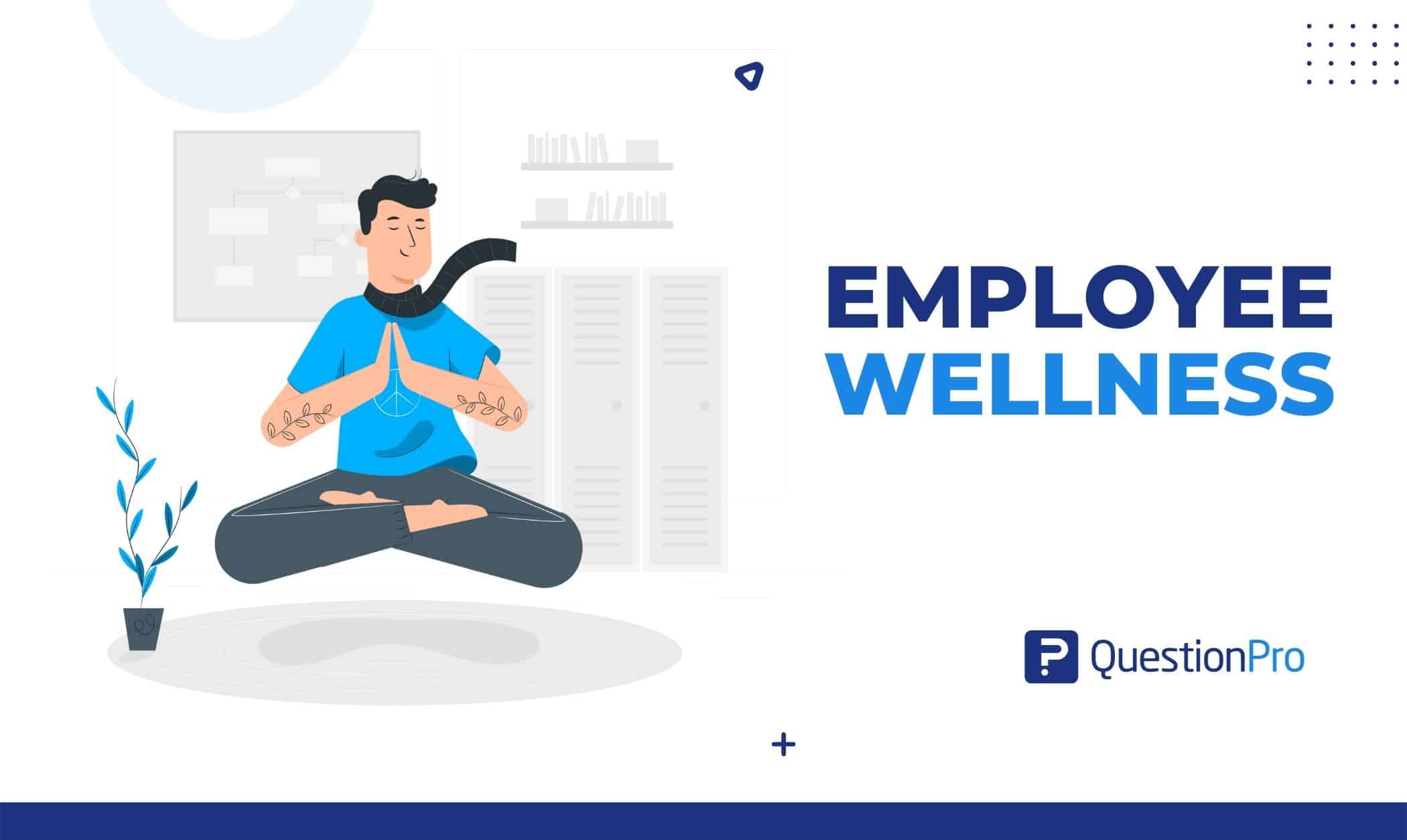 Happiness at work takes more than money. People tend to feel better about their jobs when they are helped to improve their physical, mental, and social health. Because of this, businesses that care about their workers' health and happiness are more likely to have healthy, happy, and productive employees.
It is why more organizations are emphasizing employee wellness. But since today's professionals often have to do a lot of hard work, it's not always easy to find a good balance between work and home life. 
By giving your employees programs that help them have a good attitude and live a healthy life, you can create an environment that makes people want to be active and work hard.
Let's look at some ways you can improve the health and happiness of your employees at work. But first, we need to know what employee wellness is.
What is employee wellness?
Employee wellness is based on the idea that healthy employees have many ways of helping the company's bottom line. "Healthy employees" lead to "happy employees," which often means "engaged and productive" employees, which is good for business.
Most programs for employee wellbeing have three goals:
Improve the health of employees.

Cut the costs of healthcare for employees. 

Reduce the health risks of the people who work for you.
Employee wellness focuses on common health risks in any workplace, such as stress, being overweight, smoking, and high blood pressure. It has already been shown that these risks lead to major health problems for each employee and put a financial strain on the employer who pays for their health plan. 
Adopting an employee wellness program is a proactive way to deal with these problems and make sure that employees have the help they need to change behaviors that usually cause these risks in the first place.
Benefits of employee wellness program
Creating attractive employee wellness programs can help businesses in ways that might surprise you. Making the workplace happier and healthier is a big help for growing companies.
Higher employee involvement
Stress at work is one of the main reasons people don't do their jobs or aren't there when they should be. By addressing mental health through wellness programs, employees can feel less stressed.
When you manage stress, employees are less likely to miss work and have higher morale. When employees' morale is high, they get along better with their teammates and do better work on projects.
When employees feel appreciated and valued, they are more likely to stay with the company.
Wellness programs are a great way to show employees that you care about them. Wellness programs also help to keep the best people on board.
The values of the company are frequently reflected in wellness initiatives. A company's executive support for employee wellbeing is a reliable sign of a friendly workplace.
A definite dedication to employee wellbeing demonstrates your value for contented, healthy workers. This encouraging attitude eventually reflects the culture of your business.
Fifty-seven percent of workers believe that productivity and wellness are related. It makes sense that work may suffer if employees don't prioritize their wellness.
Assisting employees with their physical, mental, emotional, and financial wellness allows them to concentrate on their work instead of their problems.
Best practices of employee wellness
Do regular wellness surveys about the culture of the workplace. It will help you find ways to improve the employees' well-being at work. You can even ask employees what would make them more productive and how they feel about their health at work.
Consider the physical risks that employees face at work. It could mean giving your employees regular training on handling accidents or dangerous situations and offering rehabilitation services if they get hurt at work.
Provide workplace wellness resources such as nutritious snacks and drinking water. Employees might benefit significantly from this when taking a break from work.
Workstation ergonomics matter
Ergonomic furniture and standing workstations will create a more comfortable work environment, allowing employees to be more productive throughout the day.
Give a flexible work schedule
If you can, give them flexible work schedules to finish tasks when it's most accessible and convenient for them. It shows that you care about their personal or family obligations. Give employees time for doctor's appointments so they can live healthier lives on their own time.
Get rid of stressors at work
Find out what stresses your employees the most and see if things could be done at work, like changing break times or giving them new equipment, that could help.
Provide wellness services
Make a place for employees to learn and share information about health-related topics, such as the latest fitness trends and how to eat well. You could also give your employees a gym and a place to hang out where they can work out after work or rest during breaks.
Encourage employees to take breaks throughout the day, such as a short walk around the block or a quick snack break in their work area. So they can be more productive at work, this will help them relax and get their energy back.
Do psychological evaluations
Do psychological tests on your staff to find out how their minds are doing. Be ready to deal with any problems that might come up as a result of this assessment. 
For example, you might need to send them to counseling or help them deal with emotional issues to do their jobs better.
Help everyone connect with their coworkers and bosses
Give your employees regular team-building activities to get to know each other and boost their morale. It will also make them feel more appreciated by the organization.
To promote a healthier lifestyle, encourage people to join company sports teams, social events, or even simple things like meetings outside the office.
Conclusion
From our above discussion, we learned about employee wellness, its benefits, and best practices. Employee wellness has always been one of the most important things for an organization. So, all organizations should have some wellness programs at work because they can make a difference in a company's bottom line.
If you need any guidance, talk to the experts at QuestionPro about how to make your wellness programs fit the needs and preferences of your employees.
Using QuestionPro Workforce, you can get more information about how to satisfy the expectations of your employees and start taking action to create a good effect in your organization.