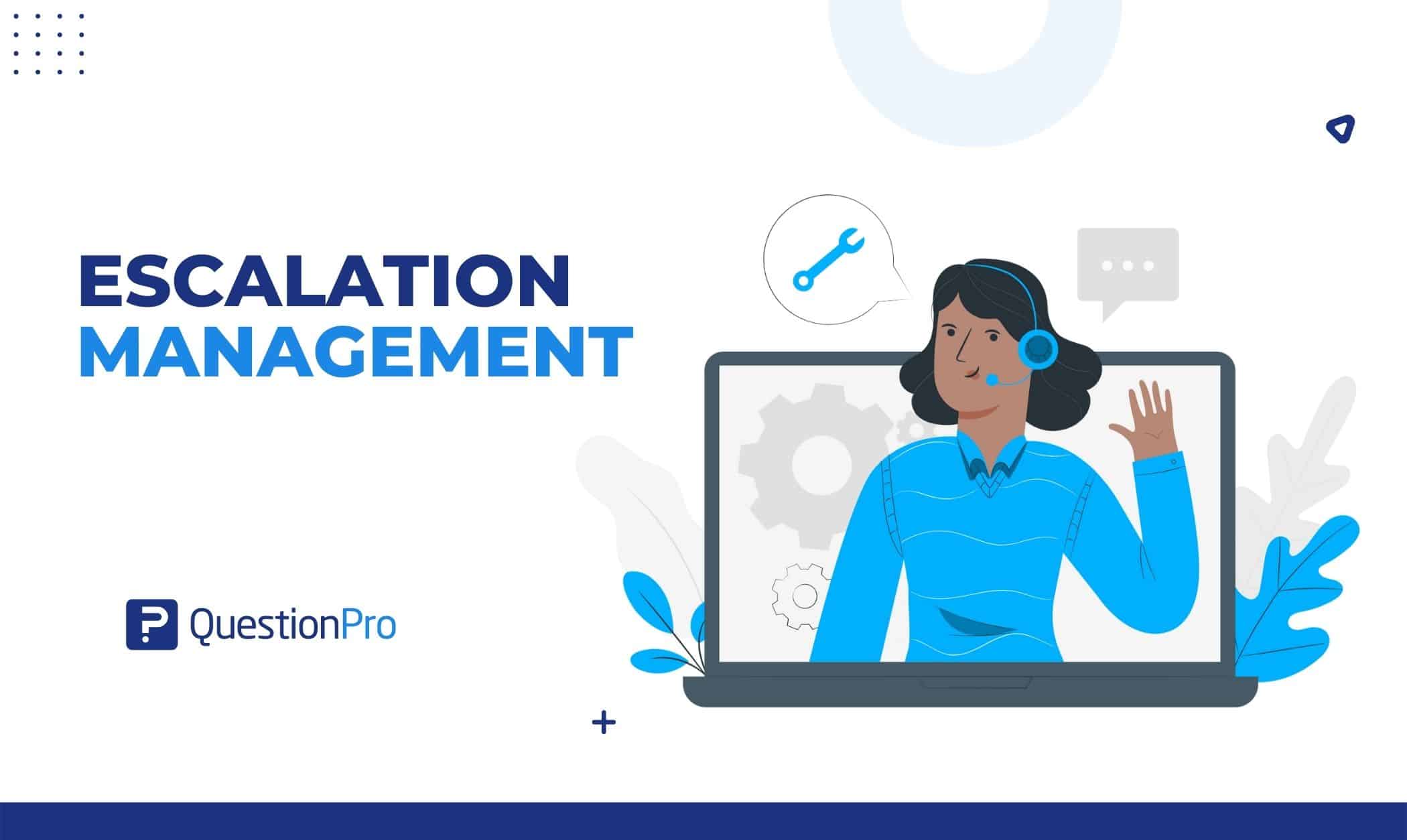 Building a successful business requires maintaining satisfied customers and providing them with the most outstanding experience possible. That's why it's so important for your customer support team to deal with every single complaint quickly and do their best to resolve each and every one of them on the first try.
Successful escalation management can shorten the time it takes to solve problems and increase customer satisfaction. Here, you'll learn about the procedure and varieties of escalation management. Also included is advice on how to handle situations that escalate.
What is escalation management?
Escalation management is the process of prioritizing customer support issues, evaluating problems based on severity, and making sure the appropriate representatives are assigned to handle them.
Managing escalations is a key part of keeping more customers. You need to keep your customer response time low and give your finest representatives authority over their cases. More people will be happy with the outcome.
Sometimes an agent can't address a customer's problem. Or they may be asked a question beyond their knowledge. In these circumstances, the question or concern of the customer must be passed up the chain of command.
Types of escalations
Escalation methods can be divided into three categories:
Functional escalation

Hierarchical escalation

Automatic escalation
It is possible that your companies will require the usage of either one, the other, or all of these options, depending on the customer's problem.
Functional escalation happens when a support agent is unable to resolve a customer's request within their normal area of responsibility. The most common reason for this is that the requested service is outside of their area of expertise.
For example, Suppose a consumer calls with a question about a payment failure and the representative they're speaking with doesn't know the answer. In that case, the agent will escalate the inquiry to someone in the finance team. It's a functional escalation.
A hierarchical escalation happens when a customer's request necessitates the involvement of a higher-ranking employee, such as a manager or supervisor.
This type of escalation is common when a customer service agent is at a loss for how to respond to a customer's demands owing to corporate policy or other restrictions. An upper-level manager or supervisor may be able to make exceptions or provide extra resources to help with complicated client concerns.
Companies today frequently use service level agreements (SLAs) to promise their clients a specific minimum standard of service.
For example, If a corporation promises to respond to client inquiries within six hours or less, that means it must do so. This signifies that the target time for answering consumer questions is 6 hours or less at such businesses. If this isn't done, things will escalate automatically.
Whenever there is a service level agreement (SLA) breach, the team's managers are automatically alerted. When a client escalates a problem, they want them to take charge and get to work fixing it before it damages the company's reputation.
Escalation management process
You need a process for escalating issues if you want to manage escalation effectively. You can resolve client issues more efficiently and streamline the decision-making process by following the steps:
Step 1: Start
With a well-defined escalation procedure in place, you can rest assured that pressing concerns won't go ignored. A simplified escalation procedure should follow these steps:
Create an escalation:

Sets off the escalation based on the specified criteria. These may involve funding, personnel, tools, technical features, and functionality.
Provide details:

If the outage is affecting many clients, this section provides the following details
List of customers impacted
Contact information contained within records
Step 2: Communicate
Communicate:

Within the first hour, inform the internal stakeholders and impacted customers about the escalation that has occurred. Perform an update on the status of the escalation activities after a specific time.
Create an action plan:

Develop a comprehensive action plan depending on the data in the record.
Step 3: Resolve
Adjust the action plan:

Make necessary changes to the action plan in light of new information and revisions to the technical resolution plan provided by the experts. If the resolution cannot be reached within a particular time of the escalation, involve more parties.
Deploy a task force:

Establishes a task force to address the technical event and presents a plan for its resolution on the technical level.
Declare a resolution:

The task force is suspended when the escalated event has been declared resolved by the manager. The de-escalation architect checks and notifies the internal and external parties of the resolution. A customer engagement executive will ensure that the impacted customer can access the disrupted services.
Step 4: Close
Close related incidents:

Make sure any open issues that the customer brought up have been resolved.
Ask for a root cause analysis (RCA):

You may ask for an RCA. If necessary, start managing the issues as soon as possible.
Provide external root cause analysis:

The problem coordinator should submit the findings of the problem record as an internal RCA. Create a final, customer-facing RCA by combining this internal RCA. The customer engagement executive will then share the final RCA with the customer.
Best practices for effective escalation management
A customer with a satisfactory escalation resolution is more loyal than one without problems. Good customer care might impress a troubled client. Think of an escalation as a chance to enhance your relationship with the consumer and keep them for life. Here are some best practices you may follow:
Establish SLAs for your team to follow.

Develop well-defined escalation systems and procedures.

Pay close attention to the feedback provided by the clients.

Imagine that you are the customer and put yourself in their position.

Understanding the value that each customer brings to your company.

Direct customers to the appropriate individual from the beginning.

Quickly bring each escalation to a close.

Improve future encounters with customers by taking lessons from escalations.
Conclusion
Understanding the level of service you must provide necessary for escalation management success. You can create a simple, straightforward response process that guides customers to successful results.
A uniform platform orchestrates each step in the incident management process to manage an incident properly. QuestionPro CX is a tool that specialists have developed to fulfill unique needs for implementing customer-centric strategies.
You can assess each interaction between your customers and your brand using QuestionPro CX. It will assist you in managing escalation. You may get real-time feedback and learn how satisfied your customers are.
If you're interested in our product or have questions, test it for free and register so an agent may contact you.