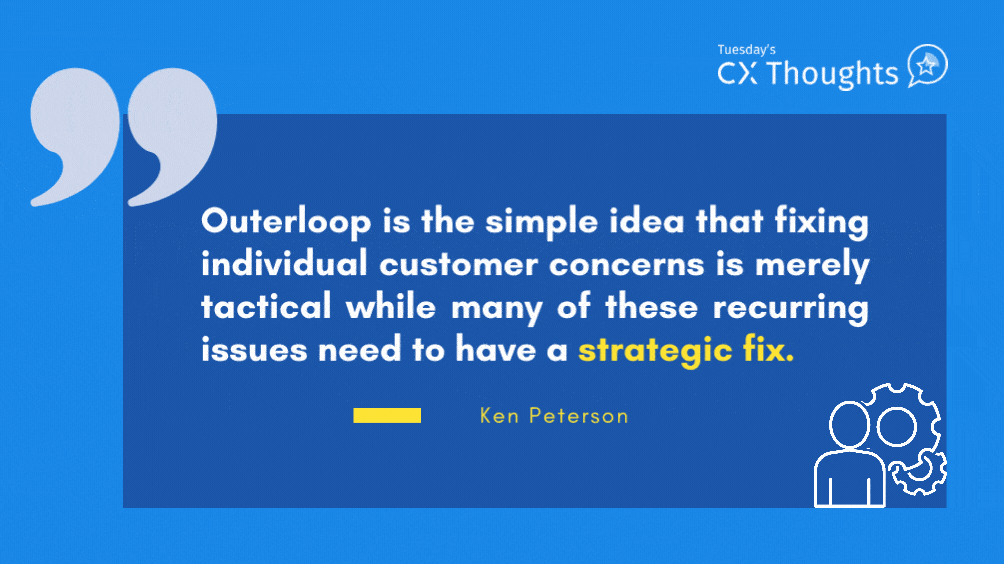 Customers Understand That Processes Break
I recently – or not so recently – had an experience where my purchase was unable to be fulfilled. Like many delivery apps, sometimes things do not go as planned. The order was made, a delivery time was promised, then I started getting notifications that my delivery would be delayed. Unfortunately, I was past the "cancellation deadline" so, despite the ongoing delays, I was committed. No change in dinner plans for me. Made attempts to contact the delivery service and restaurant with no real success.
Restaurant closing time and my order still was showing as pending. Then about twenty minutes later, I was notified that my card was charged and the delivery app marked my order as delivered. There was no delivery of my order, no food on the table, and no one I could reach. Alternate plans were made and a message was sent to the delivery app company through the app.
The following morning I contacted the local restaurant, and according to them, there had been no notification of an order as they had shut down online ordering since it had been so busy that evening and I would have to contact the delivery app company about my refund.
Processes Break, Response Is Critical
As an application, naturally there is no easy way to get in contact with customer service. It took me nearly thirty minutes to find someplace where I could submit a support request. I was asked to provide a significant amount of detail that they should already have – order number, restaurant name, and more. After pulling all that together and sending it away, I was greeted with an immediate automated response that stated my request was denied. The reason: I need to provide a copy of my credit card statement showing the charge – after the statement closing period. From a timing perspective, that meant waiting nearly a month before resubmitting.
Four weeks later, I complied with all the same details (that they should already have and have already been received by me). After submission, I heard nothing. No confirmation screen (just redirected me back to the submission screen with empty fields). No automated email. Even one day later, no response. Did I do it correctly? Should I resubmit? I wasn't sure. Looked through FAQs, searched for others' experiences – found nothing.
As can happen, I forget about the incident for a while and when I did think about it, I wasn't in a place where I could react to it. However, I was lucky enough to finally get a response – 6 weeks later. A total of ten weeks had elapsed since the failed order. The email was quite succinct, it directed me to fill out fields that I had already filled out and submit the information that I had already submitted. A few hours later, I received a human response. I could expect to see the refund in 4-6 weeks and to contact them if I didn't see it by then.
Going Beyond The Fix
This was the opposite of one of those "wow!" moments, though I wasn't quite sure what to call it. Interestingly enough, I'm used to getting a customer experience survey following the app showing my order was delivered. That may have been an opportunity to hear the voice of the customer and respond immediately. Instead of having a full customer feedback loop, there was a customer waiting ten weeks to get a refund – never mind that there was no effort to apologize or set things straight. Instead of my two to four purchases every month, I also waited until this was resolved to resume usage – instead of using a competitor – this meant lost revenues.
As a customer experience practitioner, I see several areas of failure:
No means of contacting someone during the poor experience

No concern for the customers' time

No immediate resolution to the problem

No ongoing communication

No confirmations

No setting of expectations

No apology
It is a reason that we recommend closing the loop, and the closed-loop feedback should be fast, not take ten weeks. However, this tactical approach is not enough. One must go beyond the one-time fix and look at the entire process.
What is Outerloop?
When QuestionPro rolled out NPS+ on our CX enterprise software platform, it had discovered a new twist on a familiar metric that gave customers the ability to identify the root cause for the brand as well as the added bonus of creating a churn risk metric that can be tied to financial outcomes in a clear way. However, we knew there would be goals beyond that.
Outerloop is the simple idea that fixing individual customer concerns is simply tactical and many of these recurring issues need to have a strategic fix. While the individual response is good for the company, there needs to be more done for the customer experience than simply fixing individual issues. QuestionPro, leveraging the root cause analytics in our NPS+ question type, now allows for brands to review which recurring concerns are identified and to build a plan and a team to address those issues.
At QuestionPro, we work on what we believe in. Schedule a demo with Ken and discover how Outerloop can be used with any feedback that utilizes our exclusive NPS+ and will give organizations the tools they need to go beyond the fix of the complaint.