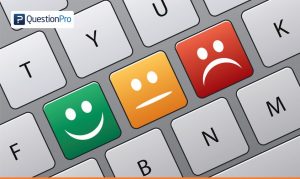 What is Customer Experience (CX)?
Organizations have long emphasized on customer experience and the value it adds to the organization. Right from purchasing a product to the after sales interaction can be broadly termed as customer experience.
Customer experience is defined by the fact, how well you have met with your customers' expectations each time they made a purchase or interacted with your business. During a customer's end to end the journey, a lot of emphasis is given to the touch points- the many critical moments, from when a customer buys from a brand to the after sales services provided to them.
According to a study, customers who are happy with the service provided to them by a business tend to buy 147% more than the unhappy customers. This proves that a good customer experience is directly proportional to the revenue of a business.
We, therefore, realize the importance of CX, but is there any way to record the same? The answer is very simple design a customer experience survey, to understand what are the service expectations of your customers.
Learn more: Customer Satisfaction
Why is CX Important?
A positive customer experience is important because customers today are extremely savvy. If they are unhappy with any particular brand, they are quick to find its replacement. This is a testimony of how consumers' take has changed on foreign-made goods due to globalization.
According to a study conducted by White House Office of Consumer Affairs, 80% Americans are ready to pay more for a product or service, just to ensure a superior customer experience.
So these statistics clearly state that when it comes to measuring the return on investment (ROI), customers don't shy away from spending more and if a business is able to provide an extremely positive CX then their revenues will only see an upward trend.
Learn more: Customer Satisfaction Surveys
What is a Customer Experience Survey?
A customer experience survey allows you to understand and capture a customer's emotions related to your brand, product or service, based on the experience they have had at various touch points, such as, while purchasing, while using while reaching out for post-sales servicing and so on. So when we talk about touchpoints, we talk about mapping the end to end the journey of the customers.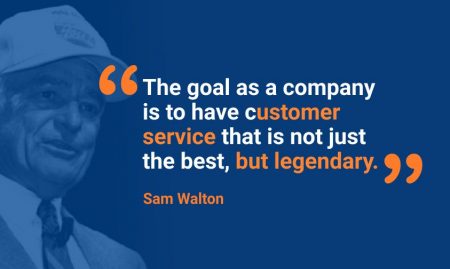 For example, as a brand, you would want to track the customer experience the minute they thought of your brand to their return as a customer. In this process, you would need to keep a close eye on what the customers have to say about your brand at every step. Using a survey software such as customer survey software can help you to measure customer experience at every touchpoint in the customer's journey and enable you to gather valuable customer insights.
One such example is the integration of AeroCRS with QuestionPro. This integration helps the customers of AeroCRS to get real-time insights before, after and during the flight. This is a powerful method of analyzing your brand from a customer's point of view.
The CX survey looks at the structured data, quantitatively, and considers the more open-ended results, qualitatively. While creating these surveys the organization needs to make sure that their analytics is powerful: accurate and actionable.  
Why are Customer Experience Surveys so important?
The CX survey is important for businesses and organizations to understand what their customers think about their brand and also businesses and organizations can have a better insight into the entire experience journey. Some of the other important reasons are as follows:
1. Helps customer retention: A happy customer is a returning customer. By tracking the entire customer journey for their experience with your brand, you can anticipate if any product or service is not heading in the right direction. Effective changes can be immediately incorporated to make sure you as a business or organization are not losing on your valuable customers.
2. Helps identify your promoters: By deploying the CX survey, you can identify your brand promoters or advocates, customers who would vouch for your brand/product or services. By understanding the Net Promoter Score you as a business can identify the detractors and easily convert them into promoters by sending them emails/ SMS.
3. Help gather data to make informed decisions: The best business decisions are based on data and rarely on a fluke. Customer experience feedback is a holy book to any business or organization. By gathering tangible data businesses can function smoothly and be well informed of the choices of their customers.
Free ready-made Customer Experience Survey Template

10 Dos and Don'ts of Designing Customer Experience Survey
Dos:
1. Set your goals right: The first question you need to answer before you start designing your survey is, what do you want that survey to accomplish? Is it simply a feedback or rating the entire experience? Writing down your goal will simply bring clarity to the entire process.
2. Choosing the right tool: The CX survey platform designed by QuestionPro is one of the most compact solutions for evaluating the customer journey. It has an absolute analytics and a real-time dashboard. It also has a detractor recovery feature, wherein the issues are resolved quickly to keep away the negative word of mouth. Bet! Your marketing team will love this feature.
3. Select a template and customize if needed: It's always easier to work on a template rather than designing your survey from scratch. You can also customize the survey, using the brand logos and colors that will make the survey consistent with your brand.
4. Use open-ended questions: According to a study, open ended questions generate better responses than the structured one. This gives you a better customer insight as in open-ended questions respondents feel free to express their will.
5. Review your survey: Once you are done designing the survey, review the survey carefully for any loose ends. Reviewing the survey, helps you revise the reason why you created the survey in the first place. Put the survey through a pretest for a focus group to understand the responses in a better manner.
Don't:
1. Too many questions: It's simple, keeps it short and sweet. Respondents hate answering time killing monster surveys. Ask whatever is very important in terms of collecting data. A survey typically with 5- 10 most appropriate questions save both, time and efforts.
2. No "mandatory" questions: You can't expect your respondents to answer every question in the survey. If you are doing so you are only adversely affecting the response rate of the survey. Your respondents will lose interest and leave the survey halfway or even earlier.
3. Don't go too deep in the demographics: Usually putting in demographic questions related to age, sex, education etc. may seem like a good option, but using these questions where it isn't needed only makes your survey lengthy. Even if you want to include such questions, it is advisable to ask them towards the end of the survey.
4. Avoid using Jargons or technical terms: The survey should be easy to read and simple enough to understand. There is a fair possibility that your respondents may not be aware of the technical terms used by your organization. This will only increase their plight.
5. Remember it's the "Age of Technology": While you are pre-testing your online survey make sure that you try it across all handheld devices and other mediums like Android tablets, iPad, Android phone, iPhone, laptops (window and mac). This will give you a better idea of how the survey will appear and how readable it is in a different medium.
Learn more: Mobile Surveys
Well now that you have read through the what to do and what not to do, you are definitely on the right path of creating and deploying your survey for your customers. Last but not the least, don't forget to "Thank" your respondents for their valuable time and patience.