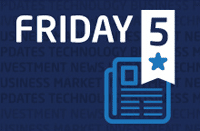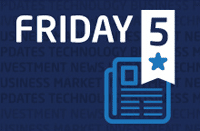 This week we're featuring at ecommerce, employee feedback, customer experience and how to measure its return, and well, more ecommerce.

'Tis the season after all, am I right people?
There are actually 6 clever ways, but we're still putting the final touches on our new feature so it didn't quite make it into this list. It's a good list though. And we'll announce #6 soon :-D



There sure seems to be a lot of buzz around mobile ecommerce lately. And apparently for good reason – online shopping cart provider Shopify just announced that based on data from 100,000 ecommerce sites, last week marked the first time in history where more traffic came from mobile devices than stationary browsers. Woah.



As powerful as structured employee feedback programs can be, having a face-to-face conversation can also be incredibly effective. Here are questions some founders and CEOs ask to make effective use of what is often not enough time.



Some great considerations for improving the ecommerce experience and treating your customers more like humans (read: it's H2H, not B2B). This is applicable to 'offline' businesses as well!



The ROCX (Return on Customer Experience) – ResearchAccess
SHOW ME THE MONEY!