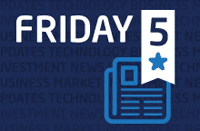 Hope everyone has had another great week. Check out these five stories we found this week which relate to market research & small business. Enjoy your weekend!
Don't Be Creepy, and Other Ways to Make Data-Driven Marketing Effective – Communispace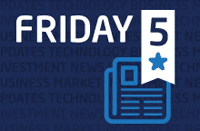 Kat L. of Communispace explains the term "uncanny valley" and when the relationship between Big Data and marketing becomes, well, creepy.
How Widespread Is Geofencing In Market Research? – GreenBook
How often is Geofencing actually used when conducting market research? Scott Weinberg via GreenBook looks at the practice and whether companies are actually performing it.
Are There Advantages to Volunteering in the Market Research Industry? – LandMark Blog
Vaugn Mordecai discusses whether there are any advantages to volunteering in the market research industry.
Content Marketing's Other Role – AdAge
Despite content marketing going mainstream, are marketers using it to their full advantage? You Mon Tsang via AdAge examines the issue in depth.
Is Market Research Actually Beneficial? – Quirks Blog
Emily Goon of Quirk's Marketing Research Media posted an article detailing British singer Lily Allen's comments on market research – and how it's basically worthless. What do you think?