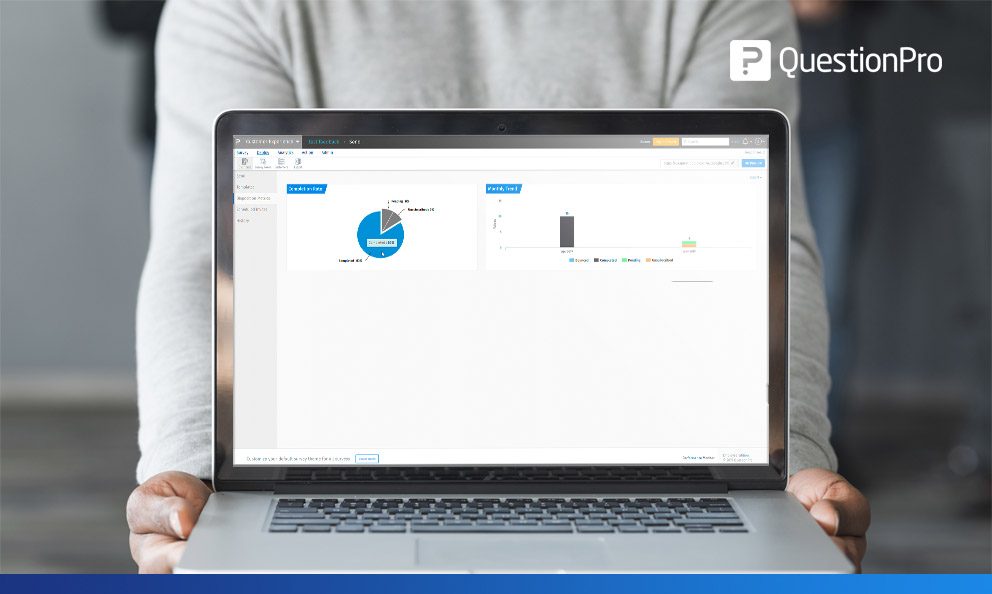 How do you measure the success of your email surveys?
Most of the time you measure that by the number of people who have taken your survey. To figure out if your email campaign is successful, you need to know how many emails were delivered in a certain period of time and how many of them were opened. Just imagine a scenario where you are sending a bunch of email surveys to your customers but you have no clue how many of them are answered.
To help you with this problem, QuestionPro CX makes sure that the information about response rates are clearly shared with our customers. Additionally, we provide a trend chart showing the monthly trend of the responses received over a period of time.
To summarize, the most important information we share with QuestionPro CX are:
Survey completion rate

Monthly survey completion trend

Go to Deploy>>Distribute>>Disposition Metrics to view the details.
Completion Rate tells you the Completed, Pending and Unsubscribed percentage of the total email surveys sent out.
Monthly Trend allows you to compare your response rate between different months. There are color codes for different response statuses which make the chart easy to analyze.
Both the charts are pretty easy to comprehend and give you enough insight into the response rate of your email survey campaigns.
To know more about importing customers and sending out email surveys, contact us today.