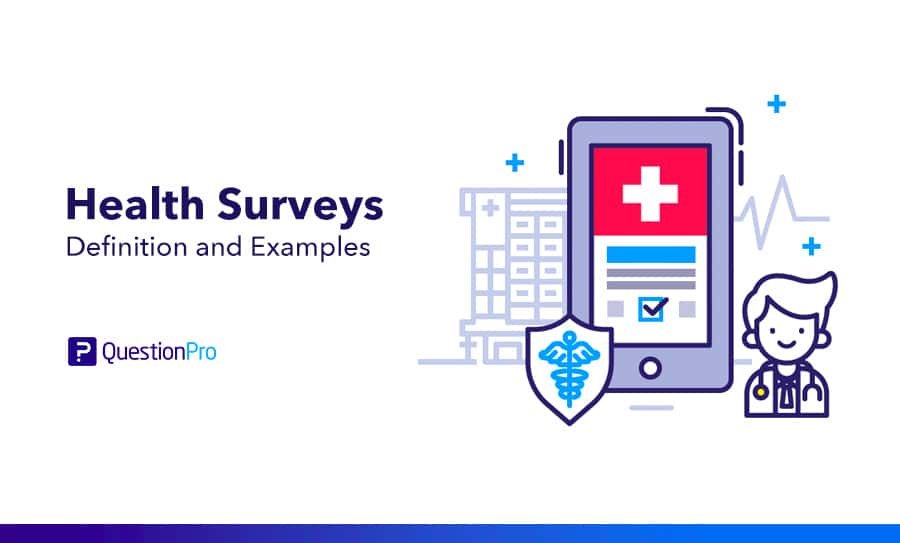 How was your experience the last time you visited a doctor's office? How long did you have to wait? Did they apply some kind of health survey to get your opinion?
Surely you have had to answer a form with a pencil and paper, or answer surveys for hospitals while you wait to be treated, perhaps a survey with some questions that will help your doctor to formulate your file. Or many times you take another time, already inside the office, waiting for your doctor to take note of all your symptoms or the treatment he will give you.
That person is feeling bad physically and emotionally, so why not give them a better office visit experience and as physicians show commitment by providing the best care?
You may be interested in reading: Patient satisfaction survey
QuestionPro continues to innovate, and now you can do a health survey using the Homunculus question that helps you to have better results and to streamline services and the relationship between doctor and patient.
Use our Homunculus question for your health survey
The Homunculus question type captures visual data based on the patient's selections, by pointing to the area where their body is experiencing discomfort. In these health and disease questions, 24 pain zones can be identified in the front and 29 in the back of the human body, allowing clinicians to get a preliminary but clear idea of ​​the patient's condition.
We recommend reading other types of questions for your online survey.
You can carry out a short survey using the Homunculus question in your health survey while the patient waits to be treated by the specialist, so that at the time of entering the consultation the doctor already has these data and can lead to a complete examination based on the information previously provided. This, in addition to streamlining the entire medical consultation process, will be providing better care and experience to the patient.
We recommend you also read: Examples of questions for health surveys.
How to create a Homunculus question in your online survey
As with all QuestionPro question types, the Homunculus survey question is mobile-friendly, and can be taken offline with the QuestionPro Offline Survey App.
To use this type of question, first go to the list of "Advanced question types" and then select the "Health Care" question category.
Learn here: how to take a medical history questionnaire.
Use the Homunculus question in your health satisfaction survey
Many of QuestionPro's clients who want to take a healthcare survey have found in this type of question a way to change the way they work with patients, using it in two ways, for example:
1.) On-site: The patient's physical data is collected through a short health survey via a tablet without connection to the QuestionPro offline mobile app.
2.) Remote Assistance: As the development of technology has spawned a new lifestyle around the world, remote assistance by physicians has also become increasingly common.
To further enhance the patient care experience, the QuestionPro API integration enables physicians and healthcare institutions to retrieve previous medical history, facilitating care and providing physicians with more accurate information to personalize and ask the appropriate questions to each patient, something that undoubtedly speeds up and helps improve health services.
Finally, I recommend that you also read our Guide to Medical Care Surveys.